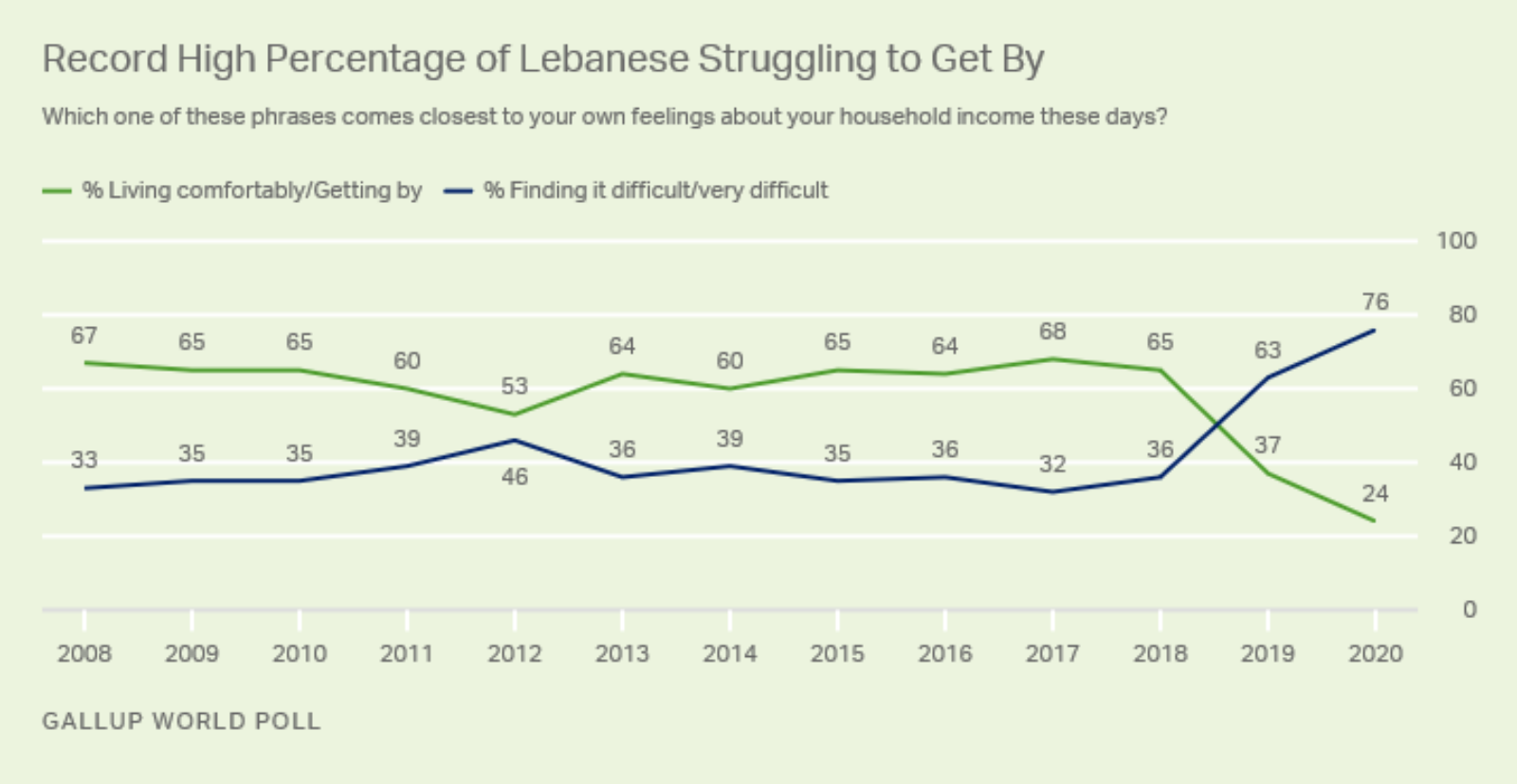 A record number of Lebanese are having a difficult time getting by with their household income. Over 70% of Lebanese agreed that they were financially struggling, while only 24% were living comfortably last year.
The Lebanese pound lost more than 90% of its worth since the country's October 2019 economic crisis, and it continues to worsen due to skyrocketing prices for food, medicine, fuel and other basic goods. The number of Lebanese living with food insecurity tripled between 2019 and 2020. Before 2019, 57% of the Lebanese population were satisfied with their standard of living; now, Gallup says, the percentage is less than half of that.
Lebanon's financial state, governmental instability and corruption has led to widespread social unrest and supply shortages. A record 87% of the public say that their economic status will only get worse in the future. The international community has given Lebanon humanitarian aid, but warned that without a functioning government, it will be more difficult to create long-term structural reforms.