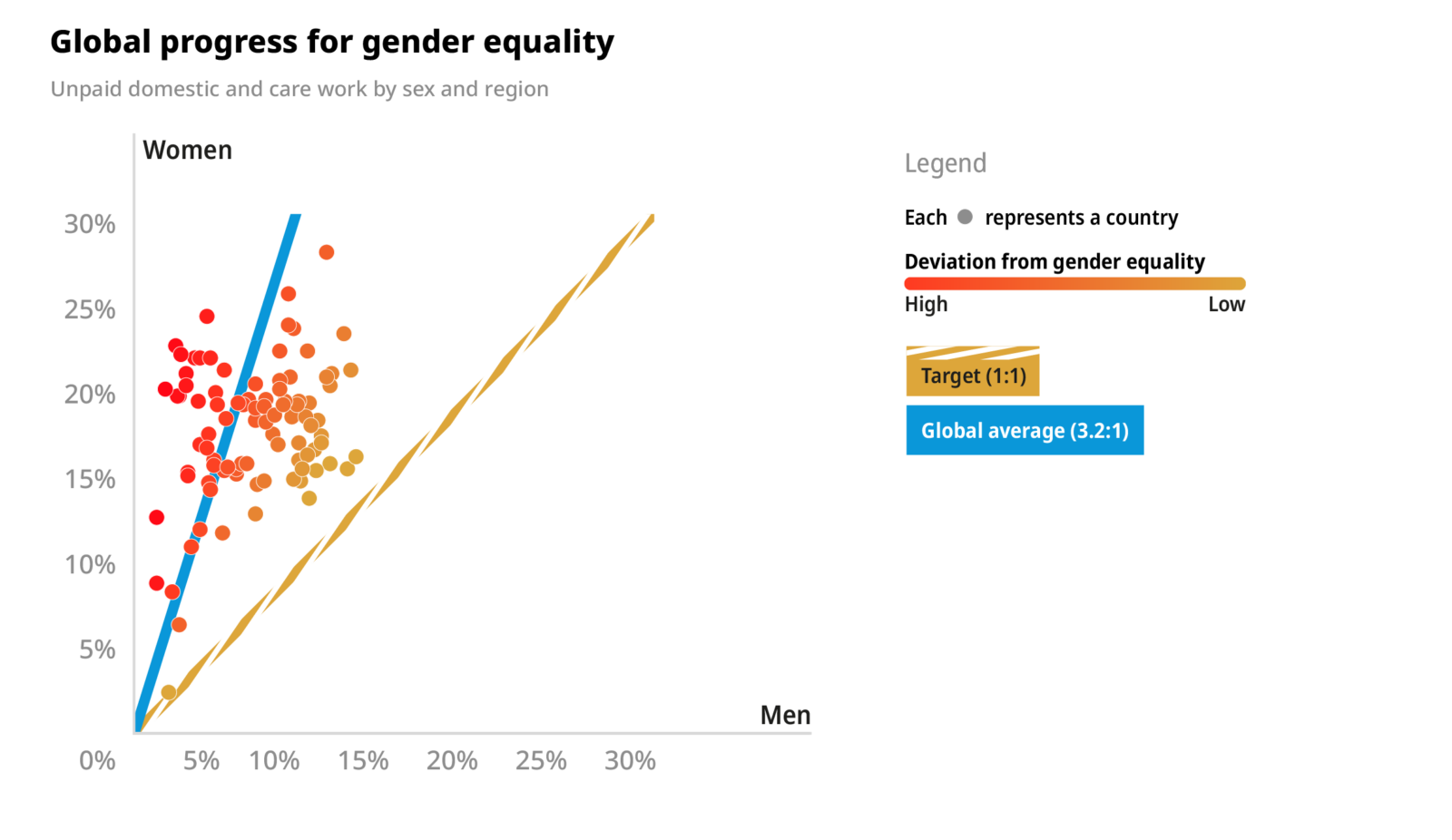 Women worldwide spend more than three times as many hours on unpaid household work and child care, leaving a gap between reality and the United Nations' target for reaching gender equality by 2030, the Gates Foundation reports. In 2015, leaders from 195 countries pledged to achieve gender equality by 2030, but at the current pace of progress, most countries won't reach gender equality until at least 2108.
One reason is that global shocks like COVID-19 significantly disproportionately affect women. In 2022, men have an estimated 72% labor force participation rate, compared to women's 47%. Men have also recovered from unemployment during the pandemic at a rate that's two times higher than women. The availability of child care is directly related to women's participation in the workforce — in low- and middle-income countries, unpaid caregiving duties took up more than half of a woman's working hours. 
But even before the pandemic, the World Bank reported that the difference between women and men's earnings over a lifetime is $172.3 trillion. While no country has currently reached gender parity, Denmark ranks number one in the U.N.'s Gender Equality Index. The U.S. ranks 38th, well behind many countries in Europe, New Zealand, Canada, the U.K., Singapore, and Israel, despite having one of the highest national per capita incomes in the world.