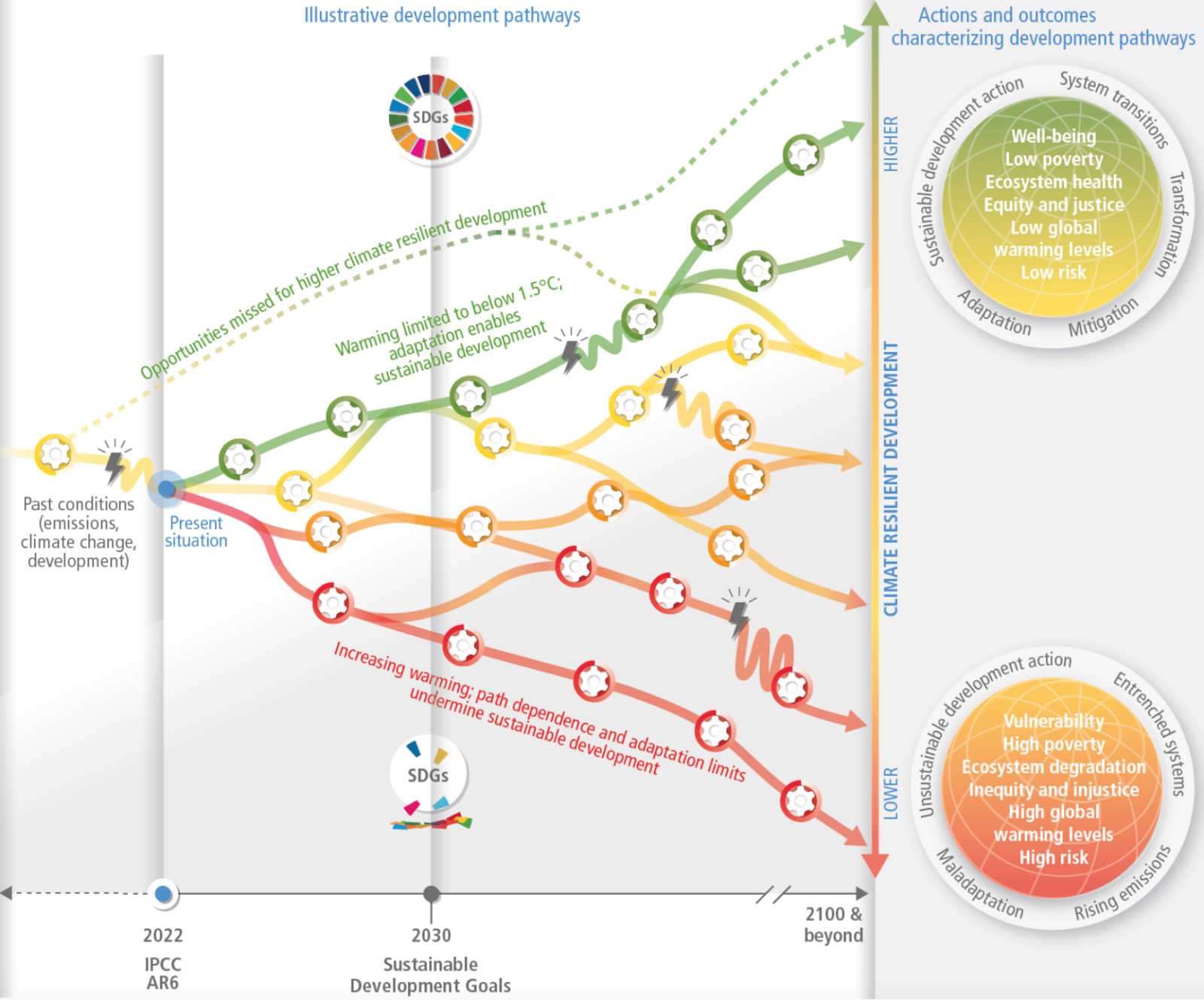 The world's premiere experts on climate change say the window of opportunity is closing to avert the worst effects of climate change, according to a new report from The Intergovernmental Panel on Climate Change (IPCC). Their findings indicate that the most successful pathways for climate-resilient societies are created when governments, civil society and the private sector work together to prioritize climate change risk. 
Trying to adapt to climate change through individual actions alone leads to the least resilient pathways (shown in red) and the smallest chance of success. The most climate-resilient pathways (shown in green) depend not just on international cooperation between governments, but also on developing partnerships with traditionally marginalized groups, including women, young adults, Indigenous and Native populations, local communities and ethnic minorities. These partnerships are most effective when supported by resources, including finance. This inclusive approach is more effective and sustainable because it leads to locally appropriate actions. 
But, warns the IPCC, beyond certain temperatures, adaptation is no longer possible for some species.