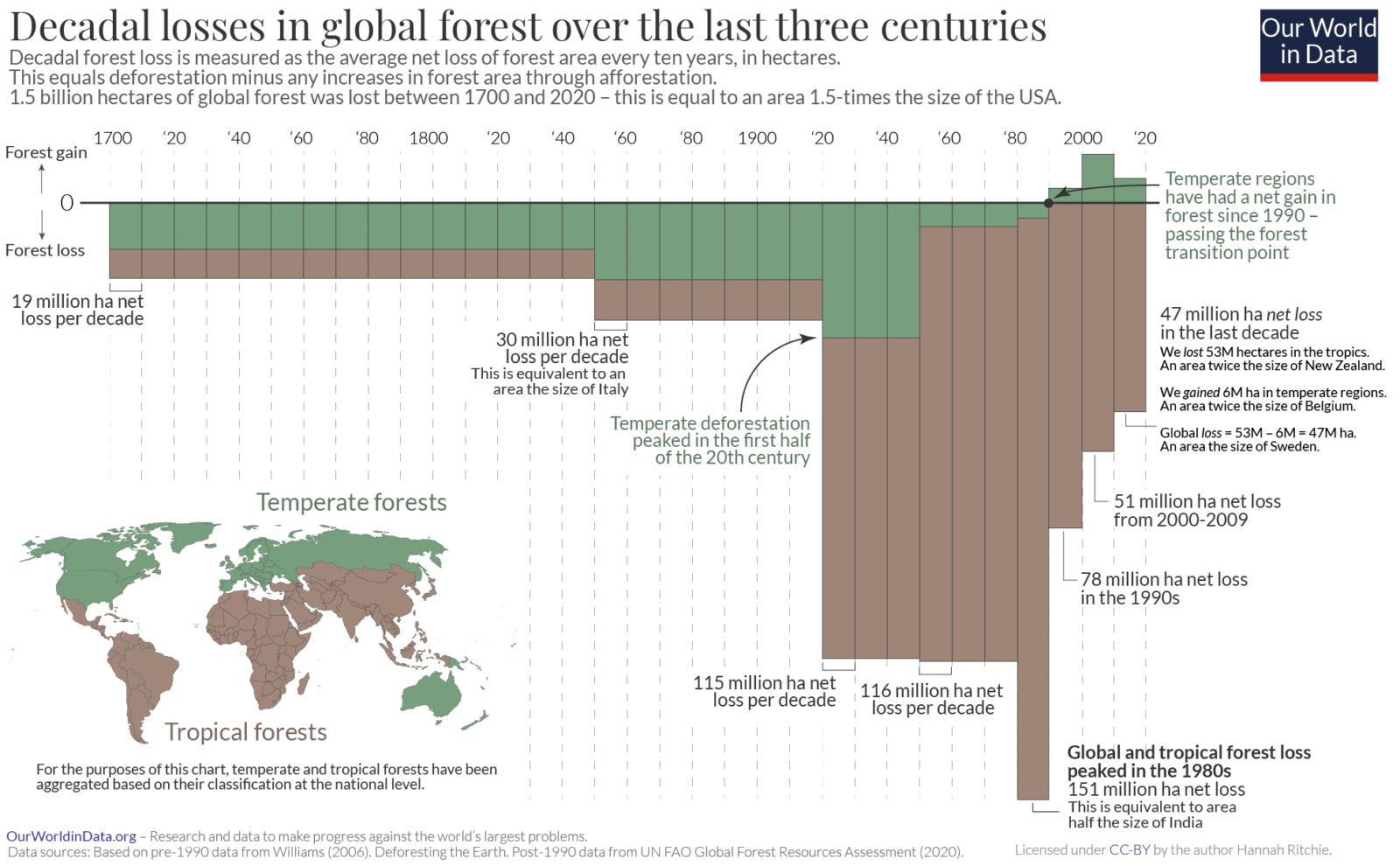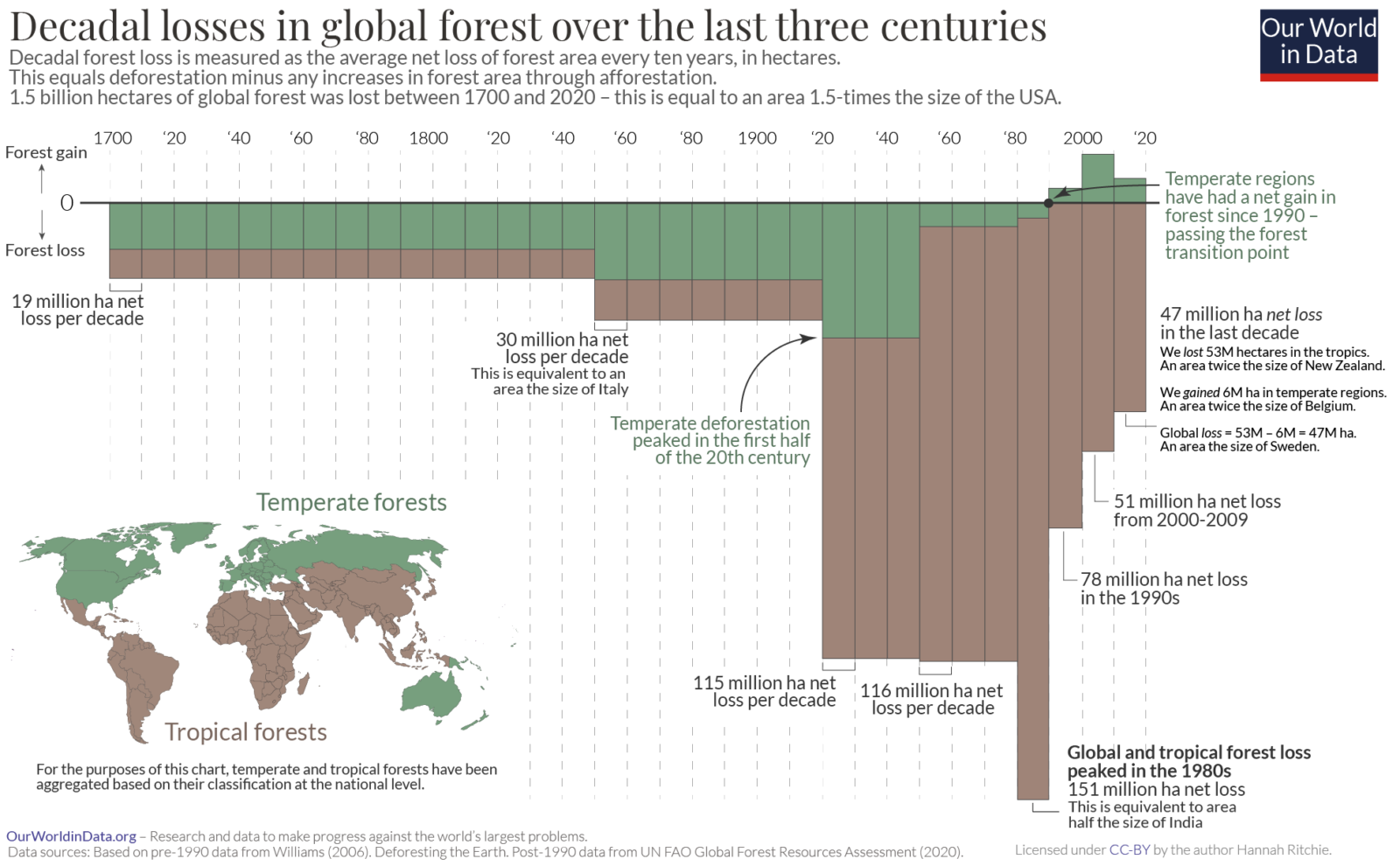 Horizontal axis shows the year, spanning from 1700 to 2020 and the vertical axis shows the decadal change in forest cover.
Humans have destroyed an estimated one-third of the world's forests over the past 10,000 years. But the pace of deforestation has increased in modern times — over the past three centuries, the world lost 3.7 million acres of forest, as the global deforestation rate peaked in the 1980s. 
Three-quarters of deforestation is caused by agriculture; beef production accounts for 41% of deforestation, followed by palm oil, soybeans, paper and wood. Afforestation efforts can help to offset these losses — such efforts in temperate regions resulted in a gain of 14.8 million acres of forest during the past decade.
The global deforestation rate has recently been on a steady decline from its 1980s peak, as countries start to expand resources and time into afforestation. But there is still a high demand for forest-related fuel use and agricultural land, especially in sub-Saharan Africa. To continue curbing the deforestation rate, countries can increase crop yields, improve livestock productivity and use technological innovations to shift away from land-intensive food products.