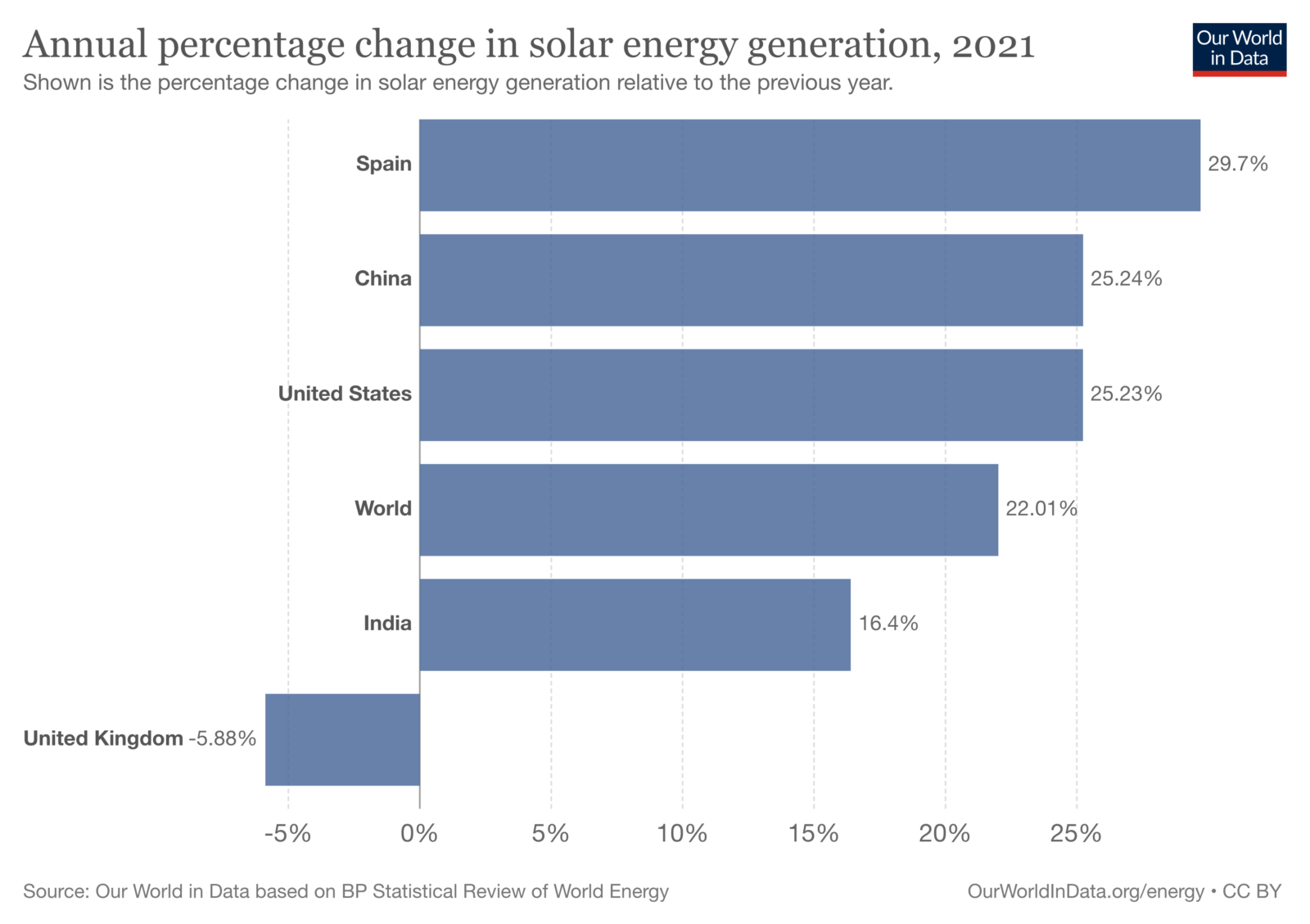 The world is rapidly adopting solar power — solar energy generation increased 22% between 2020 and 2021. The International Energy Agency (IEA) expects that number to jump again this year, as countries that relied on Russian fossil fuels invest more in renewable energy. Government initiatives have also helped grow solar energy, with incentives in Brazil, subsidies in China, and new tax credits in the U.S. promoting growth.
In the U.S., residential solar power installations rose 34% from 2020 to 2021 — though solar power generated only 3% of electricity last year. In Europe, projects in Spain, France, Poland, and Germany accelerated solar adoption. Australia has the highest residential adoption rate of solar power, with 31% of homes using solar energy. China is the largest contributor of solar capacity, with 31% of the world's capacity, most of it due to large solar farms. 
Solar power costs rose last year as COVID-19 supply chain disruptions have raised the cost of solar panel production and installation. In 2021, prices rose as much as 18% in some areas of the solar industry. Despite rising costs, the IEA predicts that solar power will retain or increase its cost advantage compared to other renewable energy sources, like onshore wind farms, over the next two years.