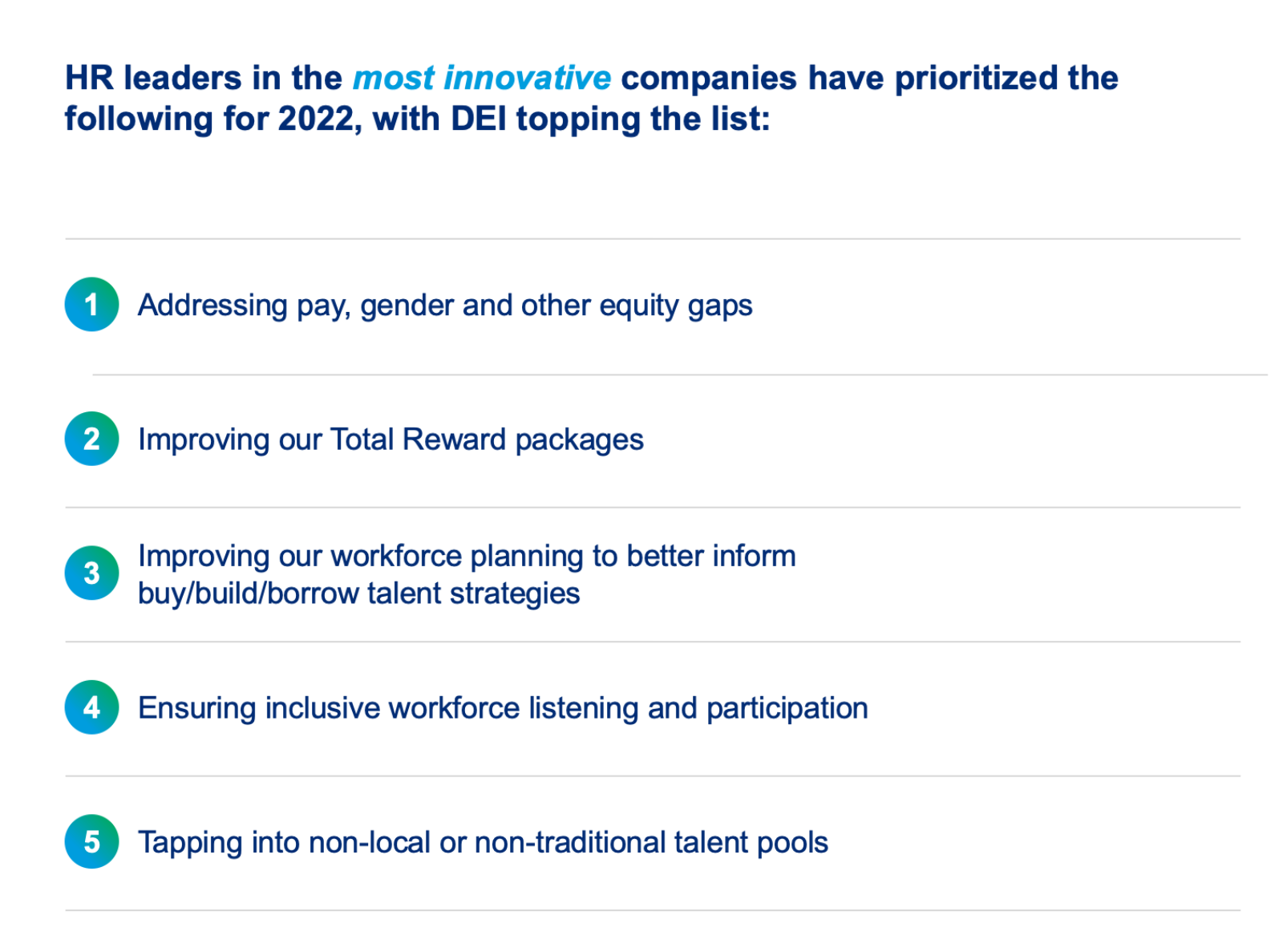 Talent attraction and retention are top priorities for both business and HR executives in 2022, as two-thirds of leaders say they're facing a labor shortage crisis, according to Mercer's 2022 Global Talent Trends Study. Reward strategies are a stronger focus for HR than previous years, with three out of the top five priorities focusing on addressing pay and equity gaps, improving total reward packages and improving workforce planning.
Attracting and engaging workers still poses a challenge—despite 88% of employees feeling satisfied in their current role, two in five plan to leave their job this year. Employees want companies to reflect their values and provide fair pay, job security, mental health strategies, and diversity, equity, and inclusion strategies.
The global survey also found that all employees, regardless of geography, thrive at work when they feel valued for their contributions and find the work fulfilling. Exceptions were employees in the Middle East, who most value a sense of belonging, and employees in Asia, who thrive when they're having fun at work.