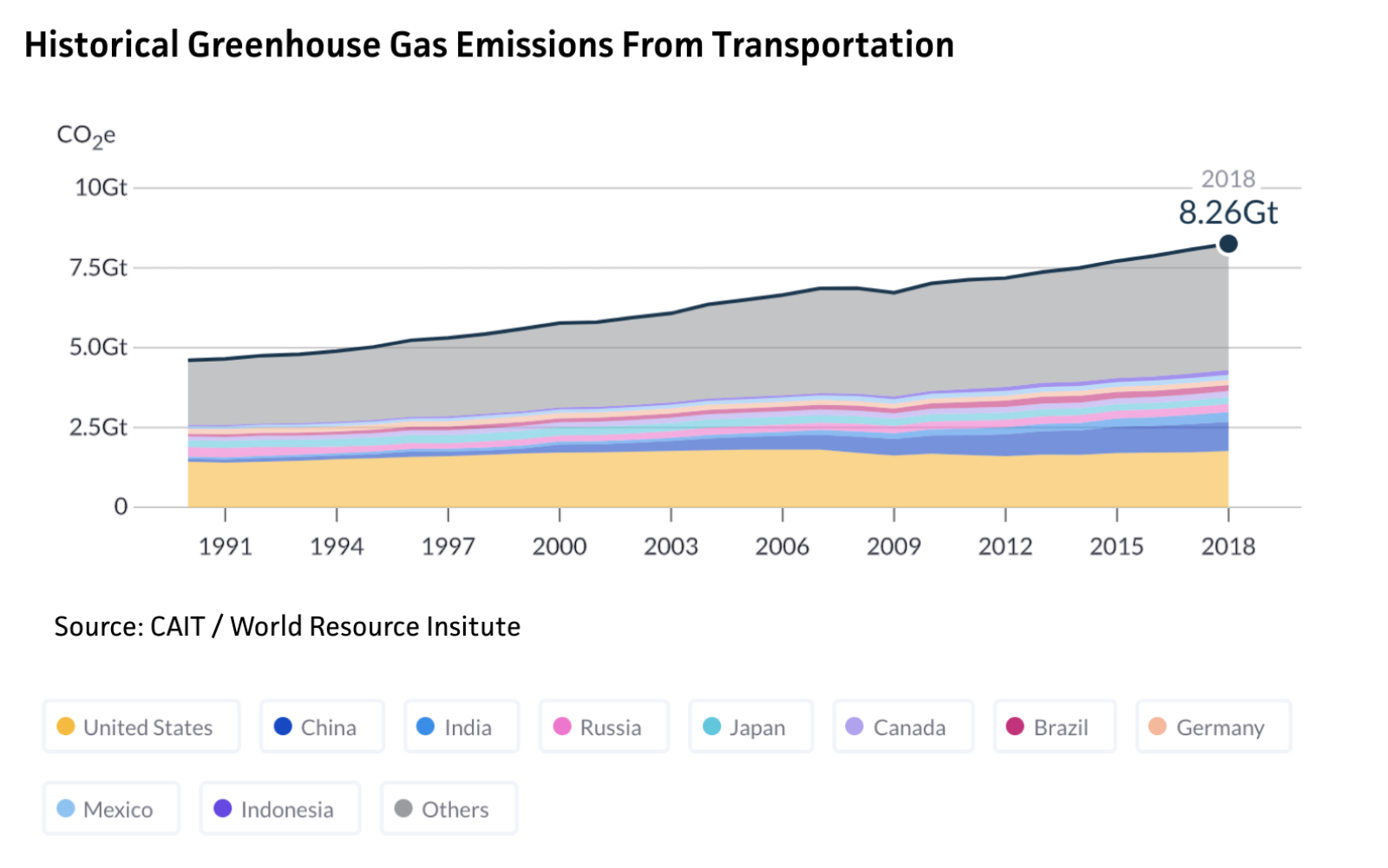 Transportation produced 8.26 gigatons of greenhouse gasses in 2018, accounting for 17.4% of global emissions, according to data from World Resources Institute. The United States led the world, emitting 1.7 gigatons of greenhouse gasses, followed by China and the European Union.
According to the report, "72% of global transport emissions come from road vehicles, which accounted for 80% of the rise in emissions from 1970-2010."
This paints a need for autonomous vehicles, as autonomous cars and trucks are set to take the stage. According to new research from Marsh McLennan Advantage's Ben Hoster and Toshin Sequeira, autonomous vehicles (AVs) will benefit the environment by lowering congestion. It's estimated that AVs might reduce traffic congestion by 35% by calculating optimal routes and avoiding start-and-stop scenarios through wireless communication. In doing so, AVs will decrease transportation emissions by lowering the amount of time vehicles spend on the road.