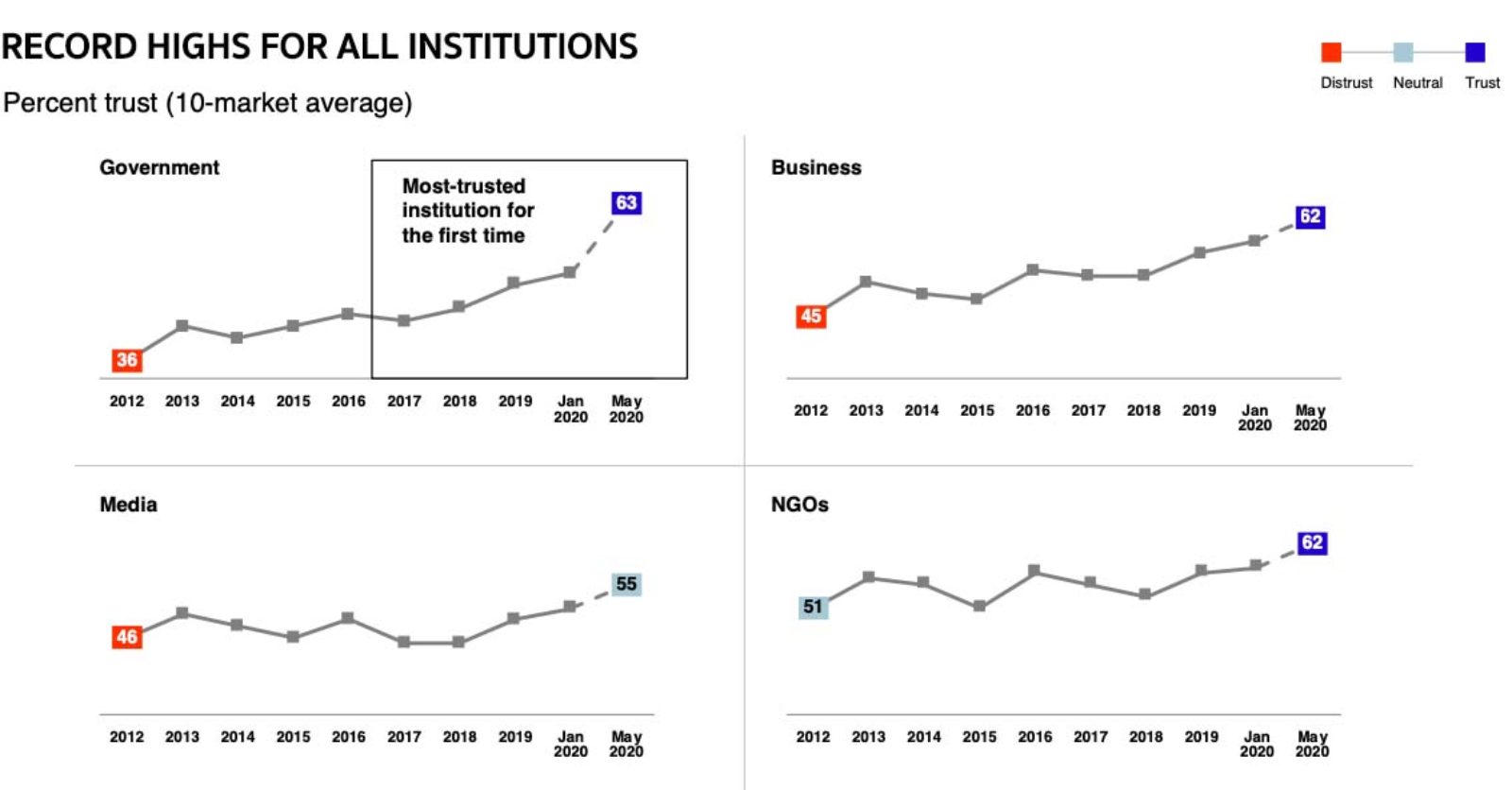 Public trust in government surged to 65% in May from 54% recorded in January this year. The Edelman Trust Barometer conducted a spring update reflecting the sentiments of more than 13,000 respondents across a cross section of 11 countries. 
The U.K. and Canada recorded the most significant increases in public trust of the government between January and May 2020. However, during the same period, France and the U.S. saw distrust in government increase, amid criticism of their response to COVID-19. 
Survey respondents expressed disappointment in the private sector's handling of the pandemic: Only 29% of respondents believe CEOs are doing an "outstanding job" responding to the pandemic, whereas academics and national government leaders have the approval of 53% and 47% of respondents, respectively. 
Considerable bumps in public trust aren't always sustainable, the survey report notes, warning against a "trust bubble": 76% of institutions that receive a double-digit gain in trust see a loss in trust just one year later.