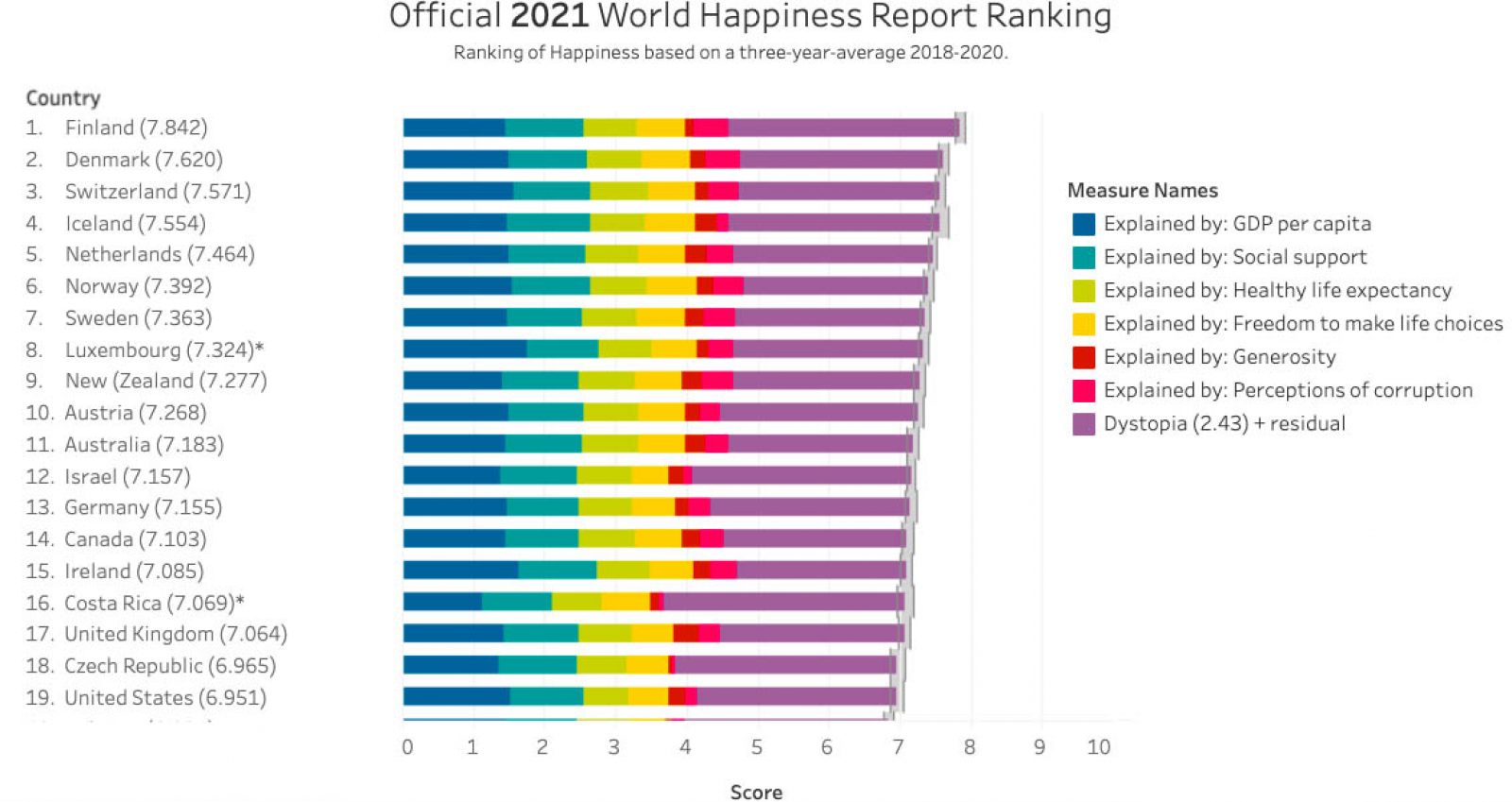 Finland ranked highest in overall happiness between 2018 and 2020, followed by Denmark and Switzerland. The 2021 World Happiness Report tracked 95 countries daily on three main indicators of citizen wellbeing: life evaluation, positive emotions and negative emotions. 
Finland's ranking was buoyed by its successful management of the pandemic early on. It was able to contain the virus and saw mild economic changes in 2020 compared to its European neighbors. Citizens in Finland had a lower fear of catching COVID-19 and were more likely to wear masks. Both Finland and Denmark saw small changes in unemployment rates in 2020, with young and low-skilled workers less likely to lose their jobs.
Unsurprisingly, negative emotions in 42 countries were more frequent last year, while positive emotions remained unchanged. As countries continue to recover at different paces, the report notes that trust — in institutions and government, but also social trust, or trusting in the benevolence of others — is most important to individuals when determining their level of happiness.