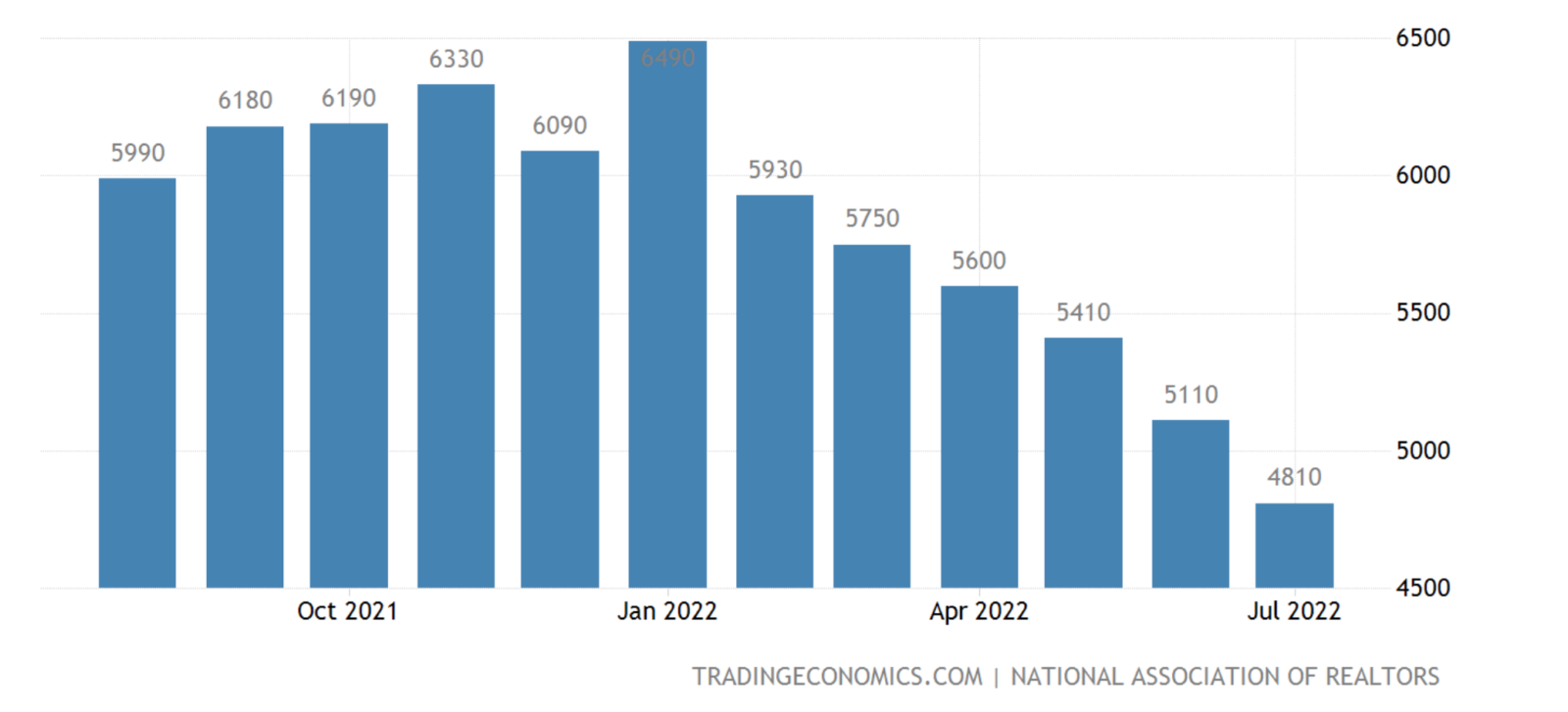 Housing sales in the U.S. have sunk to their lowest point since May 2020, declining by 5.9% in July. This is the sixth consecutive month that sales have declined, reflecting the impact of rising mortgage and interest rates. This is the first U.S. housing downturn since the Great Financial Crisis in 2007-2008.
Some experts project that housing sales may soon stabilize, as the mortgage rate falls from 6% in June to 5%. "Home sales may soon stabilize since mortgage rates have fallen to near 5%, thereby giving an additional boost of purchasing power to home buyers," said National Association of Realtors Chief Economist Lawrence Yun in Trading Economics.
But researchers at Goldman Sachs project that the housing market downturn will continue into 2023. They predict that this year, new home sales will drop by 22%, existing home sales by 17%, and housing GDP by 8.9%. Despite the downturn, housing prices are expected to remain high due to inflation and a limited inventory of homes.