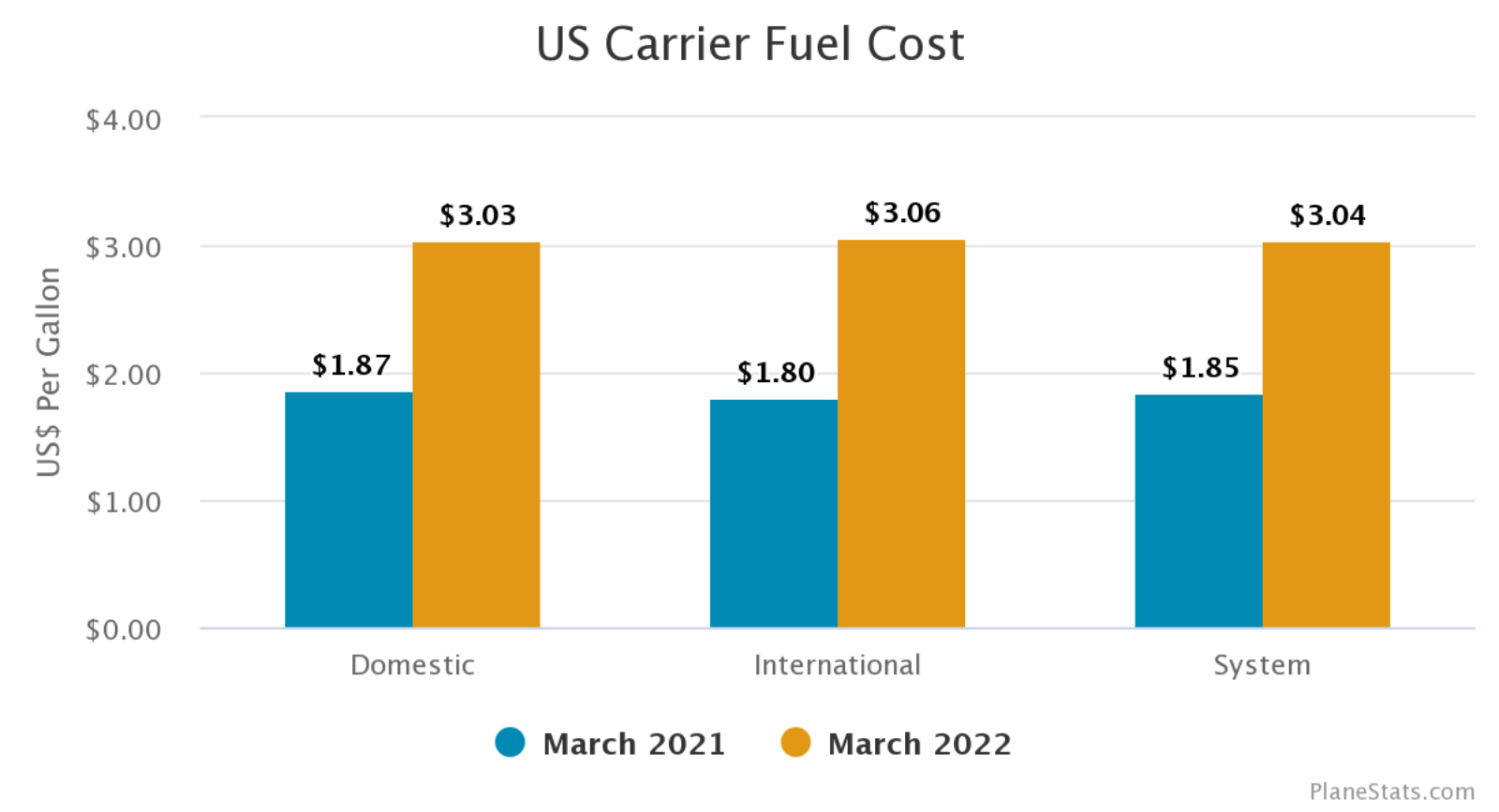 American airlines are paying over $5/gallon for jet fuel as of April 2022, according to the U.S. Department of Transportation and the Energy Information Administration. U.S. carriers reported the average cost of fuel rose in March 2022 by over 64% since the same time last year. Prices have continued to rise as the conflict in Ukraine and sanctions against Russia push energy prices higher.
Fuel prices remained relatively consistent over the summer months of 2021, until a double-digit increase hit in October. The U.S. administration said it is keeping a close eye on prices that could threaten air travel recovery. High jet fuel prices around the world are being passed on to the consumer, slowing the potential recovery from the air travel slump during the pandemic.
Fuel is the second-highest cost for airlines after labor, and airlines typically offset fuel costs with higher fares. Despite higher fares and staffing shortages, demand for travel is surging, and airlines are preparing for another surge in the summer.