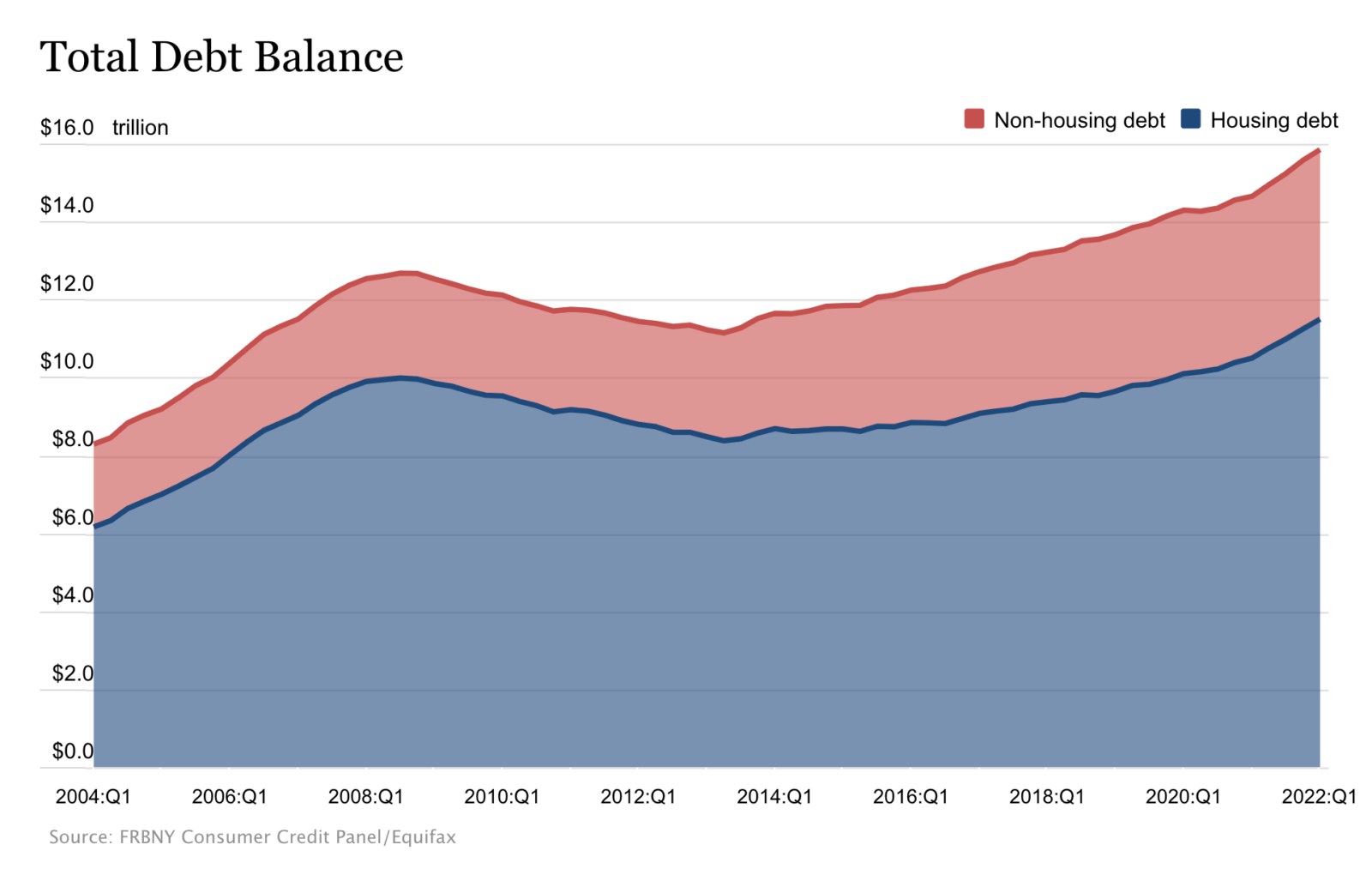 American household debt has risen to nearly $16 trillion, in large part driven by over $11 trillion in mortgage debt, shows a new report from The Federal Reserve Bank of New York. The record-high debt comes as inflation and interest rates also hit new highs.
Mortgage debt — which rose by $250 billion in the first quarter of 2022 — makes up 71% of all household debt. Mortgage originations have increased by $197 billion since the start of the pandemic, a result of Americans relocating from cities and buying homes in the suburbs. This urban flight, driven by a desire for more space amid lockdowns and remote work, has also pushed the median home price up by 30% over the last two years.
Non-housing debt, such as student loans, automobile loans and credit card debt, grew by $17 billion in the first quarter, largely due to a $14 billion increase in student loans. Overall, household debt has increased by nearly $2 trillion since before COVID-19.