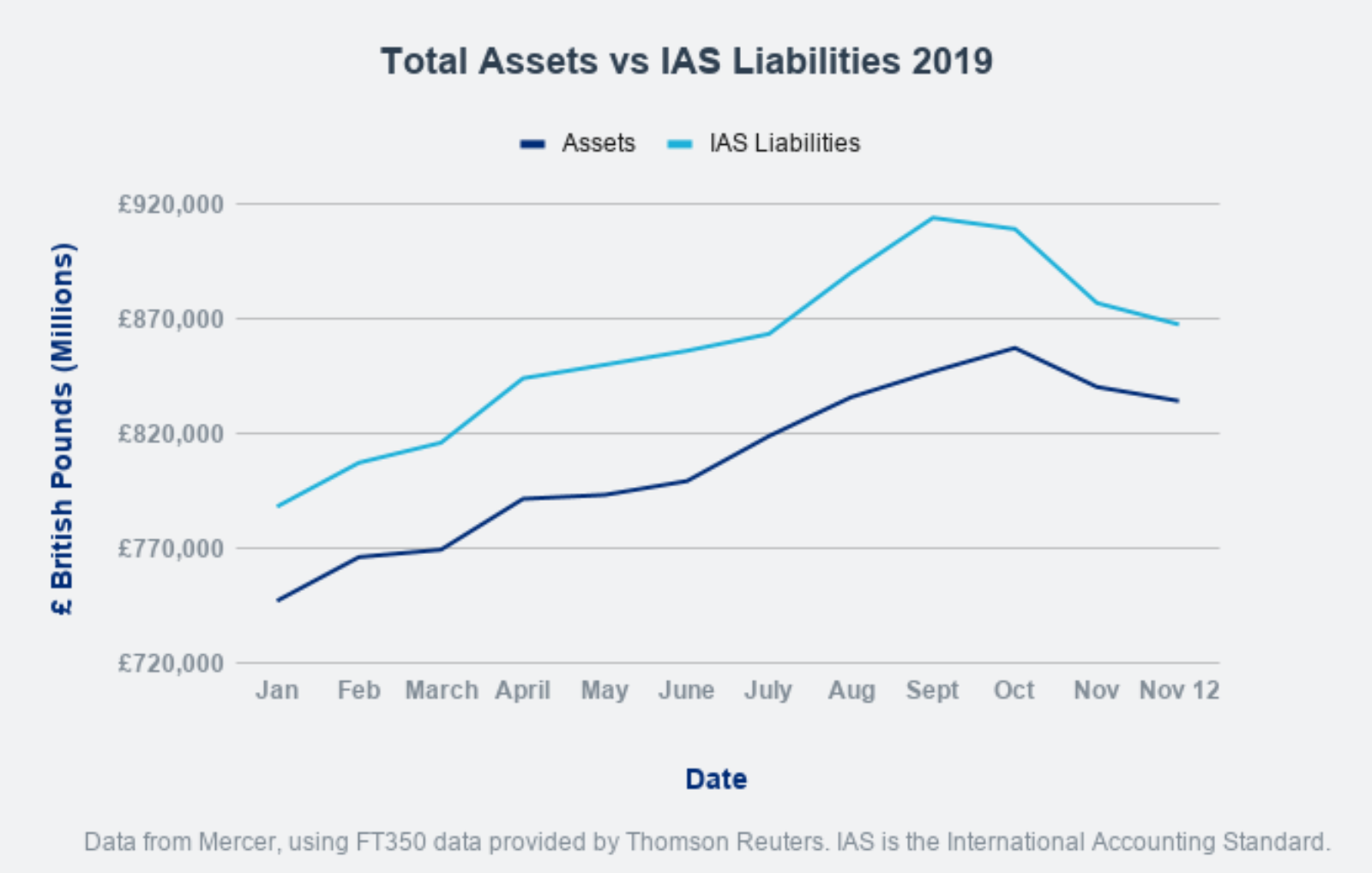 The last three months have seen a sharp drop in the deficits of U.K. defined benefit pensions among FTSE 350 companies, thanks to rising asset prices and falling liabilities, according to data from Mercer's monthly Pensions Risk Survey. According to Mercer, this was helped by an increase in corporate bond yields and predictions of lower levels of inflation. 
During 2019, pension deficits have fluctuated sharply, sometimes by as much as 15 billion pounds ($19 billion) in a month. This is partly due to uncertainty around Brexit, which will "continue to cause nervousness and volatility in markets," says Charles Cowling, a partner at Mercer. "Now is the time to be vigilant," he says. "Check for every market opportunity to take pension risk off the table." 
Liabilities consist of all post-retirement benefits, including post-retirement medical plans and non-U.K. pension arrangements. The calculations are approximate and intended to give a broad indication of the trend in the funding level over time.