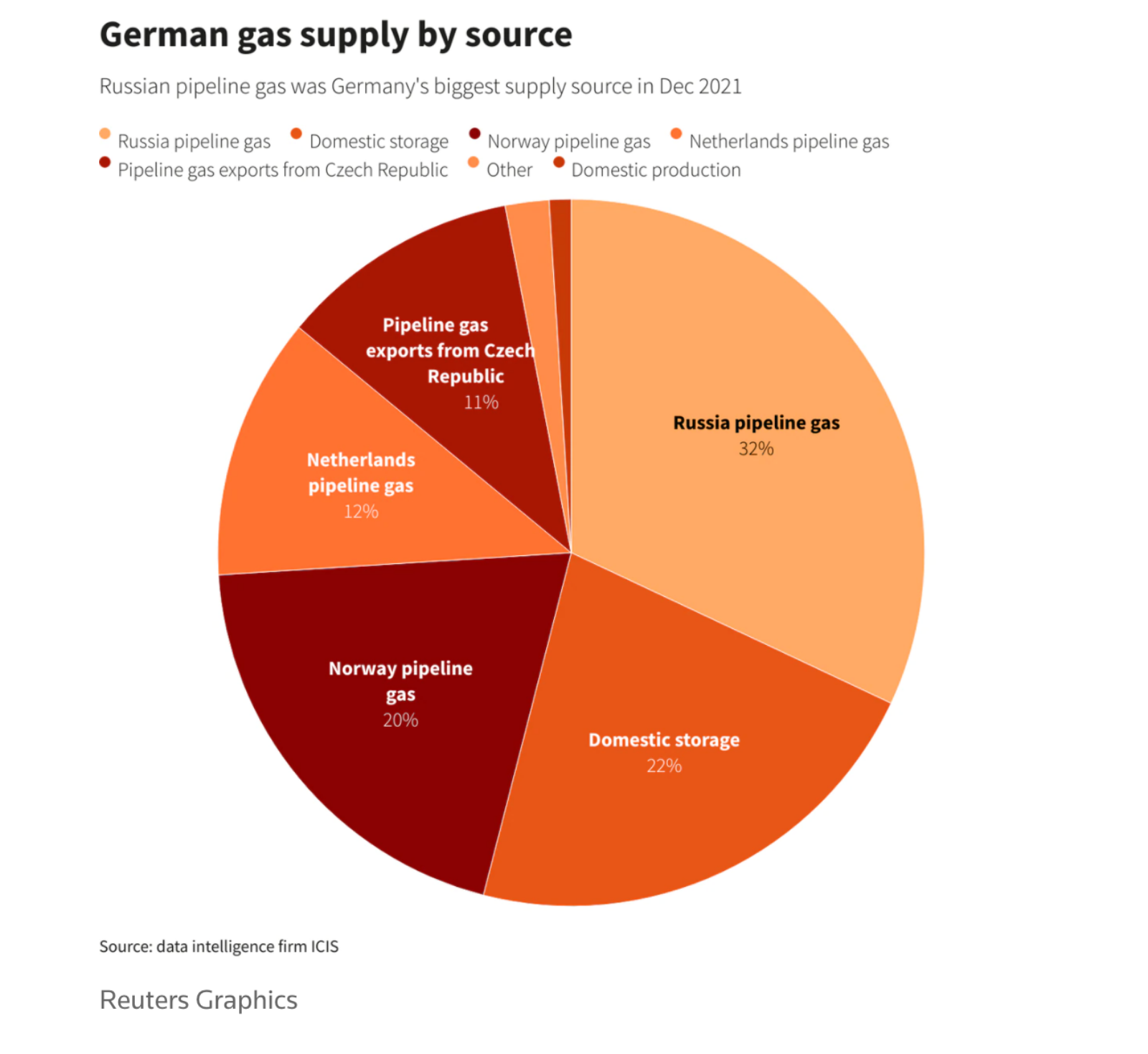 Ukrainian officials took Germany to task this week for not leveling an energy embargo on Russia, six weeks into Russia's invasion of Ukraine. The EU has leveled sanctions against Russia in response to the conflict, but it has yet to sanction Russian oil and gas, which comprised 45% of the EU's gas imports last year. Since the start of the conflict, the EU has paid Russia about 20 billion euros ($22 billion) for gas, according to German economic adviser Veronika Grimm.
Germany is one of Russia's main energy consumers; last year, one-third of its gas imports came from Russia. Other sources estimate that 55% of the country's gas came from Russia in 2021. Russia also supplied Germany with 34% of its crude oil and 53% of its hard coal last year. 
The German government has already implemented a national gas emergency plan that could lead to the rationing of natural gas. Gas is primarily used in industry (36%), by households (31%), and by trade and commerce (13%). Industry will be the first to feel rationing, followed by households, and lastly, hospitals and other public sector institutions.