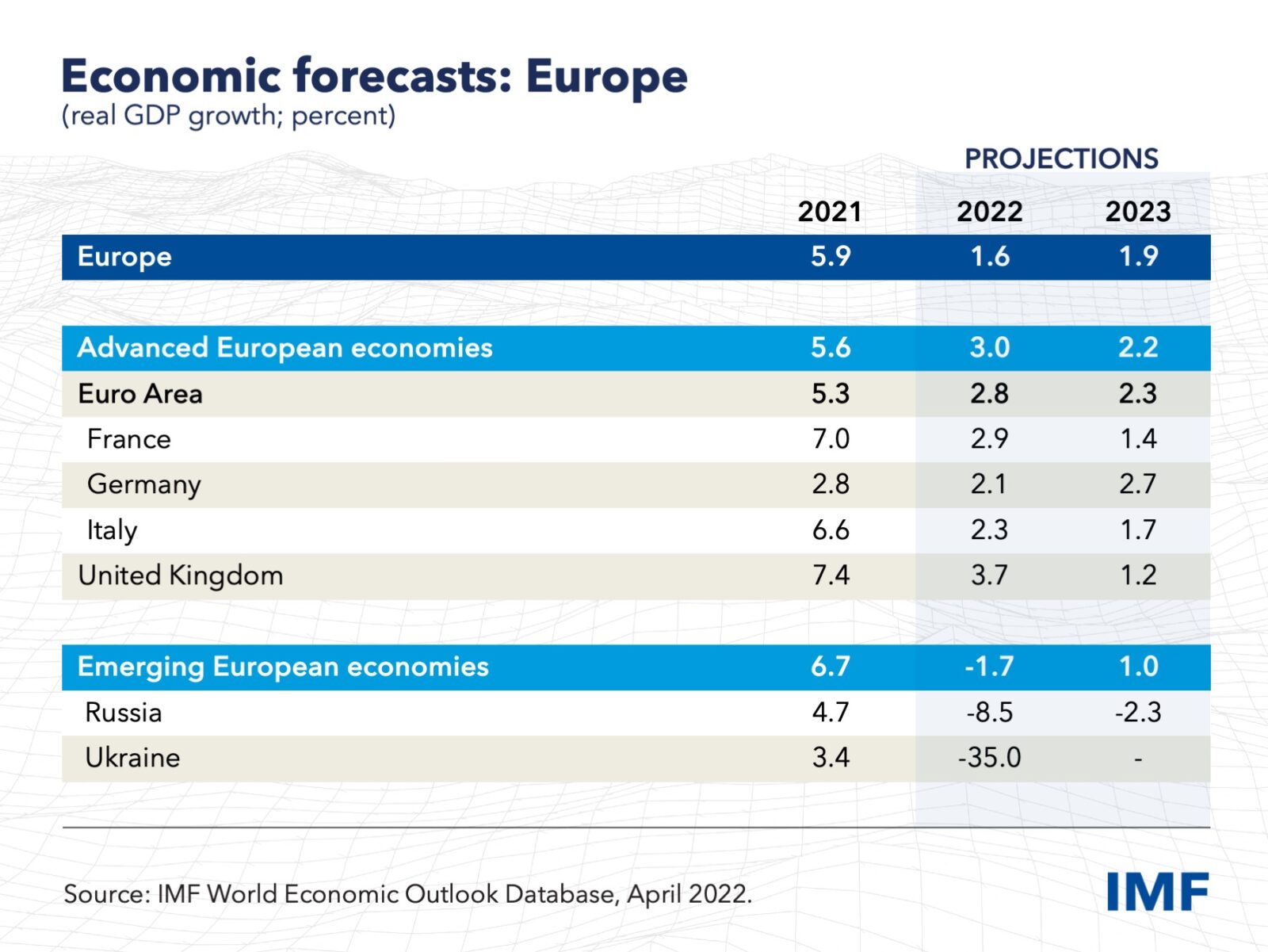 The conflict in Ukraine is taking its worst toll in human lives, but it will also set back Europe's economic recovery from the pandemic, the International Monetary Fund reports. Rising inflation, spiking energy and food prices, and disruptions to supply chains have lowered the growth projections for multiple countries, especially Ukraine and Russia.
The IMF's latest Regional Economic Outlook predicts that several major economies, including France, Germany, Italy and the U.K., will barely expand or contract for two quarters this year. Russia's invasion of Ukraine is forecast to shrink its economy by 8.5% and Ukraine's by 35%. The IMF also lowered their GDP growth projections by 1 percentage point for advanced economies and by 1.5 percentage points for emerging economies.
Inflation is also projected to hit decade-highs in many countries, rising by 5.5% in advanced economies and to 9.3% in emerging economies (excluding Belarus, Russia, Turkey and Ukraine). The conflict will decrease economic output, while increasing budgetary pressures, particularly in EU countries hosting the most refugees.