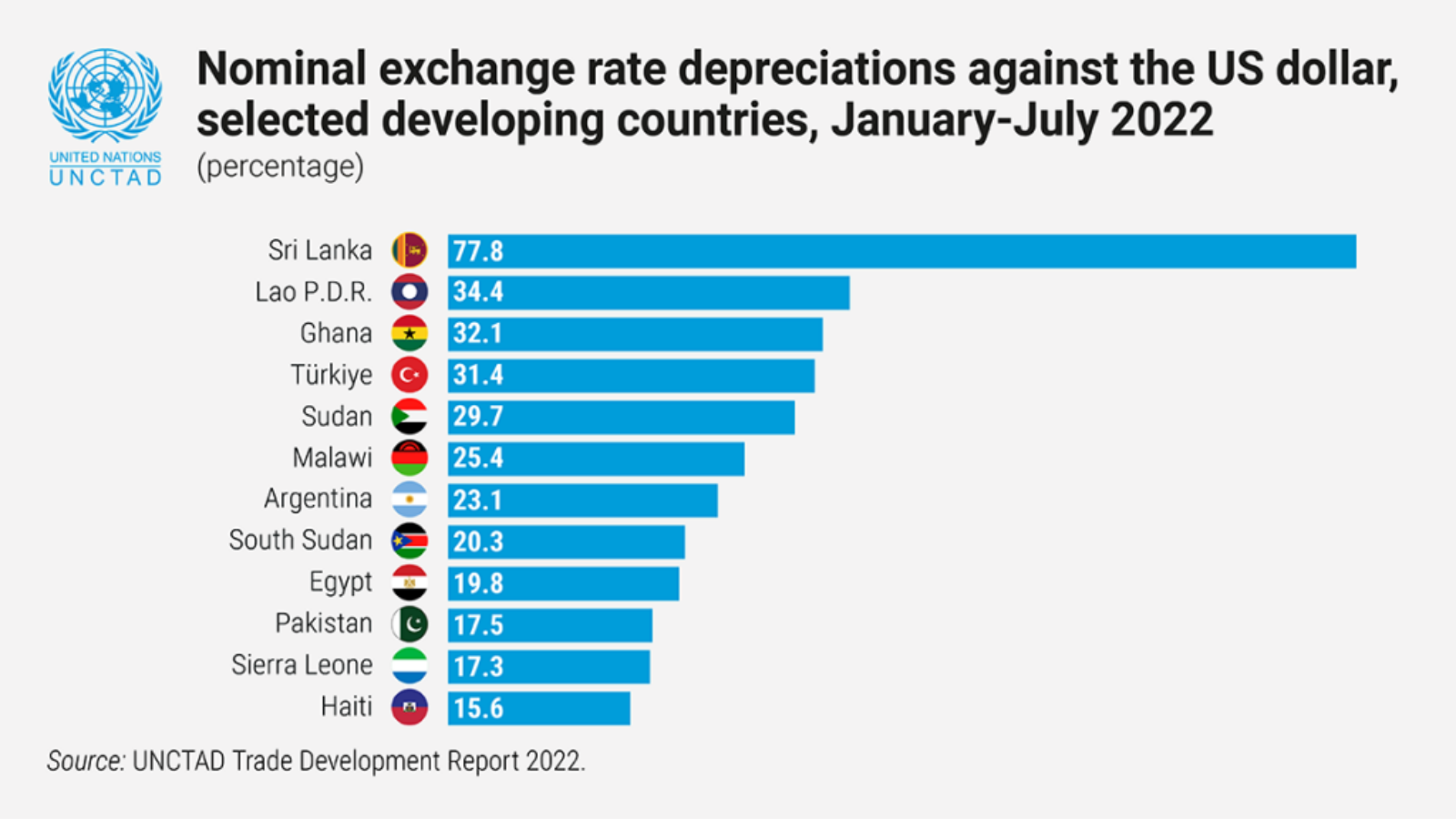 The United Nations warns that the U.S. Federal Reserve and other central banks in advanced economies risk pushing the world into a recession if they keep aggressively raising interest rates. The U.N.'s Trade and Development Report found that tightening monetary policies designed to fight inflation are nudging developing countries toward debt default and could potentially inflict worse damage than the 2008 financial crisis and COVID-19. 
"The current course of action is hurting the most vulnerable, especially in developing countries and risks tipping the world into a global recession," said Rebeca Grynspan, secretary-general of the U.N. Conference on Trade and Development, in a statement.
The U.N. predicts that global economic growth will slow from this year's 2.5% to 2.2% in 2023 — a loss of more than $17 trillion. While the slowdown affects all economies, developing countries will be the most affected. Their average growth rate is projected to drop below 3%. 
Sixty percent of low-income countries and 30% of emerging market economies are currently in, or near, debt distress. The risk of a debt crisis continues to rise as major economies defend their currencies, weakening developing countries' currencies — particularly against the dollar. The U.N. estimates that the Fed's interest rate increases this year alone could cost developing countries $360 billion in income.