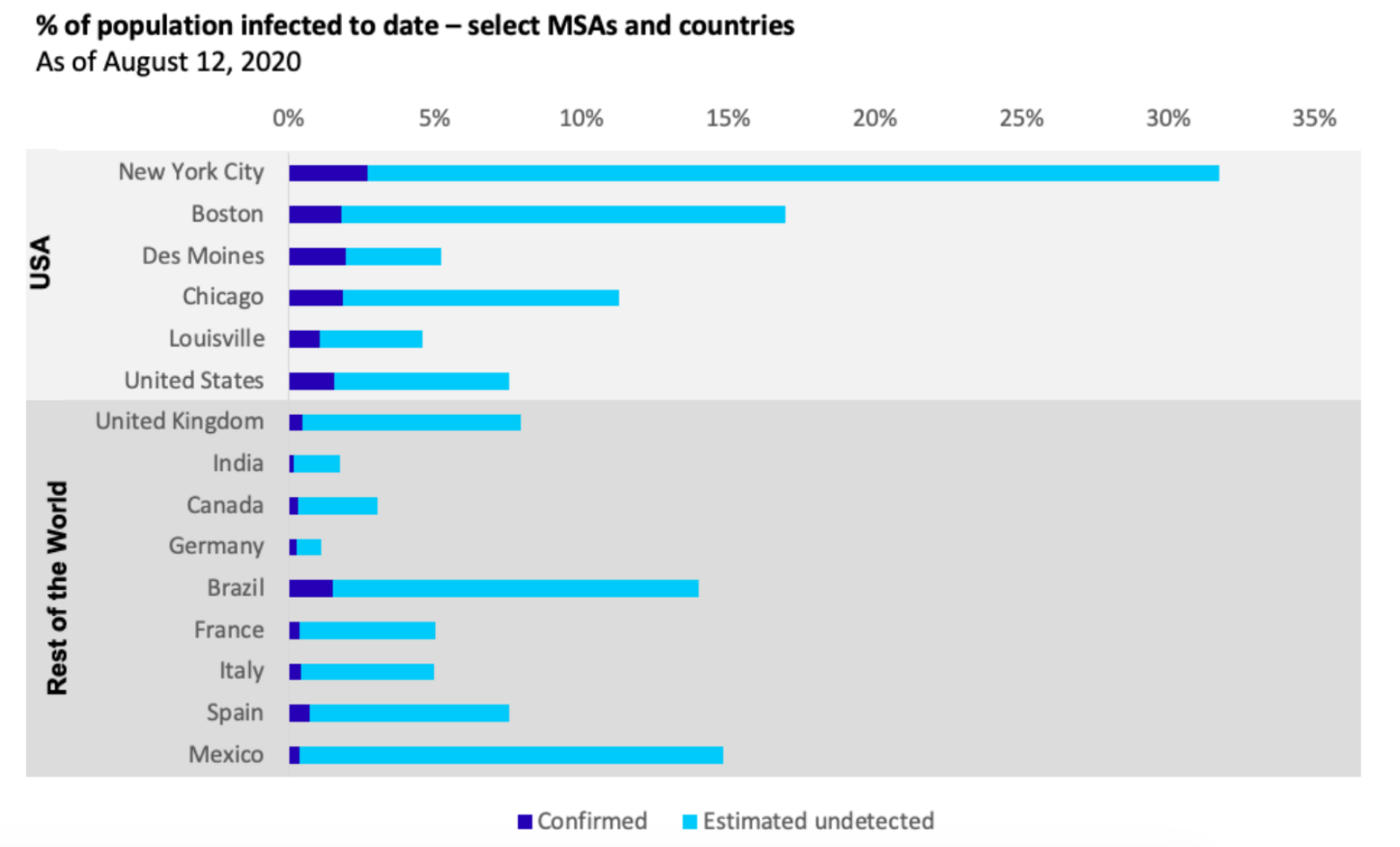 Actual cases of COVID-19 are likely to be 10 times higher than the confirmed number of cases recorded in New York City as of early August. Confirmed cases in NYC imply that about 3% of the city has been infected to date, yet when factoring in undetected cases, in actuality, an estimated 32% of the population has had COVID-19. 
This is a trend seen across the world, beyond NYC. However, the number of undetected cases in NYC outweighs case counts of some entire countries, according to data from the Oliver Wyman COVID-19 Pandemic Navigator. Factors that can increase the number of undetected cases include asymptomatic cases, false negatives, people who are unwilling to get tested, inaccurate information shared by governments, shortage of test kits and long wait times for results. 
The number of undetected cases compromises any sense of control of the virus that businesses and schools have been clinging to in order to make decisions about reopening or returning to offices or schools. Ultimately, this emphasizes a continued need for the public to practice all safety measures, like wearing a mask — even if it appears that case numbers in certain areas are decreasing.