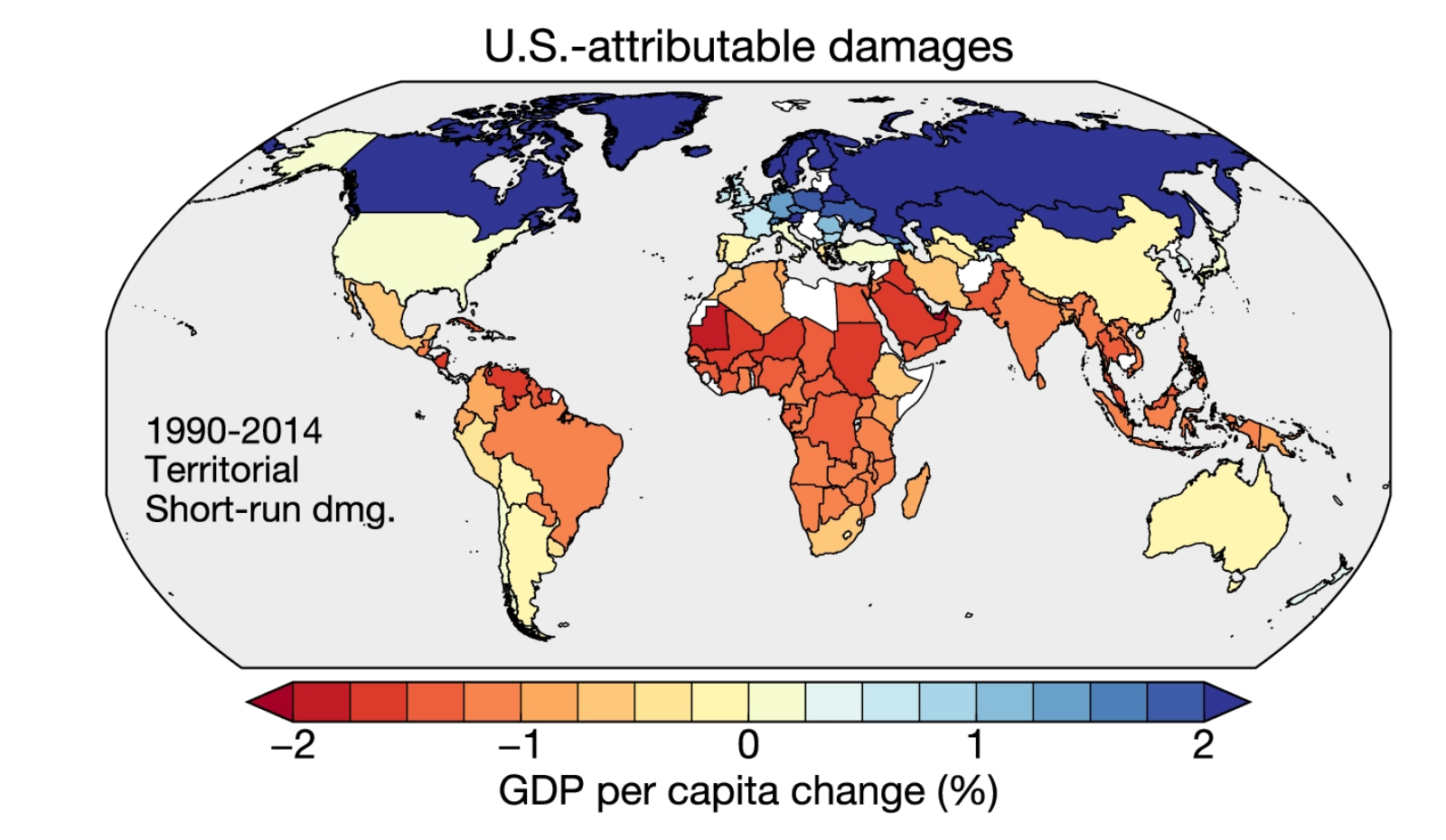 The economic impacts of greenhouse gas emissions are disproportionately hurting countries with a lower GDP. Wealthy countries are the greatest contributors to climate change, but the economic losses caused by rising temperatures are costing trillions of dollars around the world, according to a new study from Dartmouth College.
The study measured 143 countries' emissions and found that five countries' emissions caused $6 trillion in global economic losses from 1990 to 2014. The two top emitters — the U.S. and China — each caused global income losses of over $1.8 trillion. Russia, India, and Brazil individually exceed $500 billion each over the same period.
"This research provides legally valuable estimates of the financial damages individual nations have suffered due to other countries' climate-changing activities," said Justin Mankin, an assistant professor of geography at Dartmouth and senior researcher of the study.
Warming temperatures can impact a country's GDP through many pathways, including decreasing agricultural yields, labor productivity, and industrial output. As the effects of climate change worsen, the most vulnerable populations and poorest countries will be the first impacted.