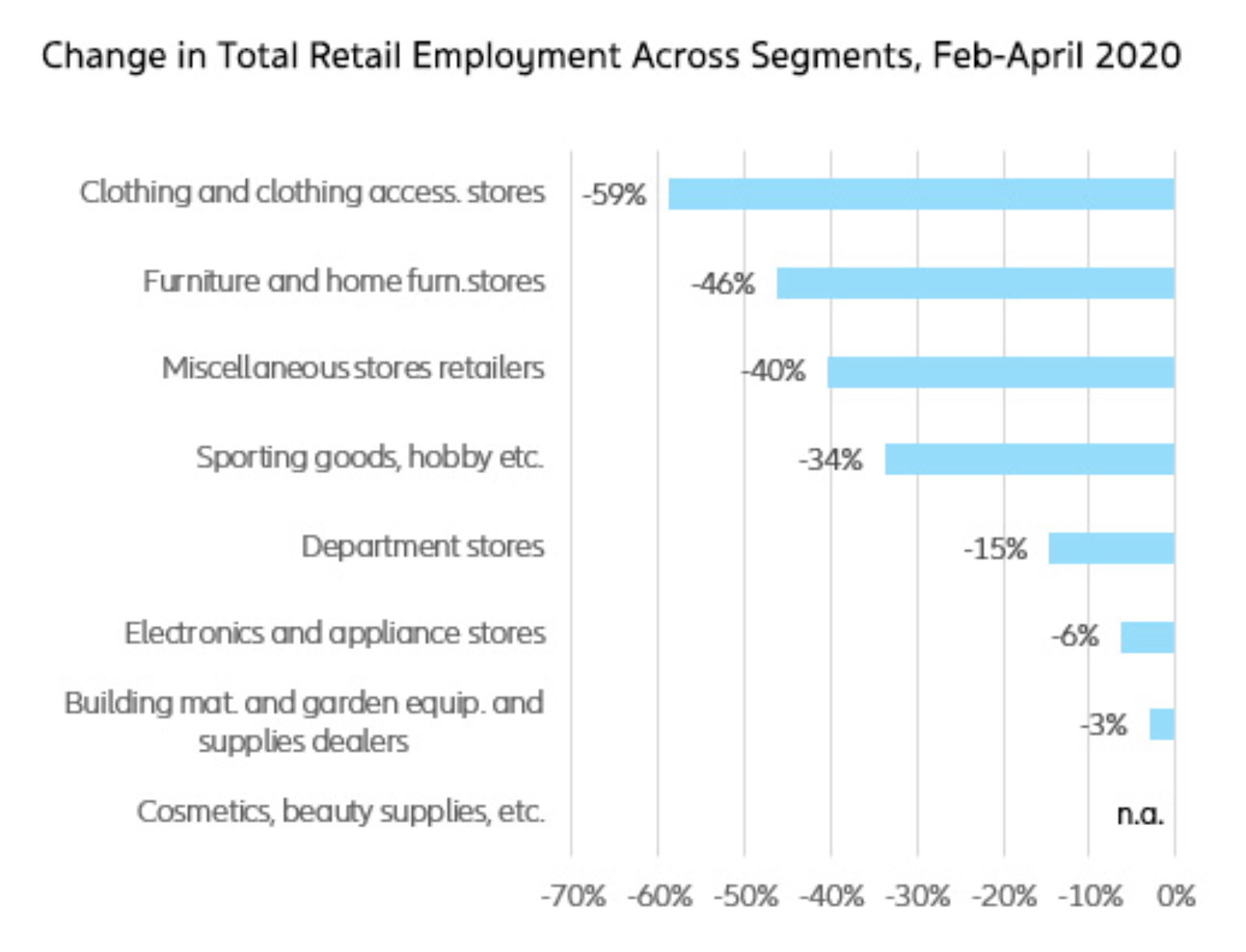 Retailers of nonessential goods are taking drastic measures to preserve liquidity and profit margins by cutting more than a million of the industry's jobs in the U.S. There's been a 59% drop in employment in clothing stores alone according to a Euler Hermes report.
1.7 million jobs were cut between February and April in the industry, and 30,000 to 50,000 stores could disappear by the end of 2021, the report says. Some companies are even deferring rent payments: In April, an estimated 20% to 40% of retail rent payments were made.
As retailers start to reopen, there will be intense price competition, the report says. "Purchased goods account for 60-70% of retail expenses," and retailers will be eager to turn their inventory into cash.
Both the CARES Act and the Main Street Lending Program have provided financial relief in terms of bumping consumer spending and offering loan programs, and the National Retail Federation is negotiating additional measures to help save thousands of stores.