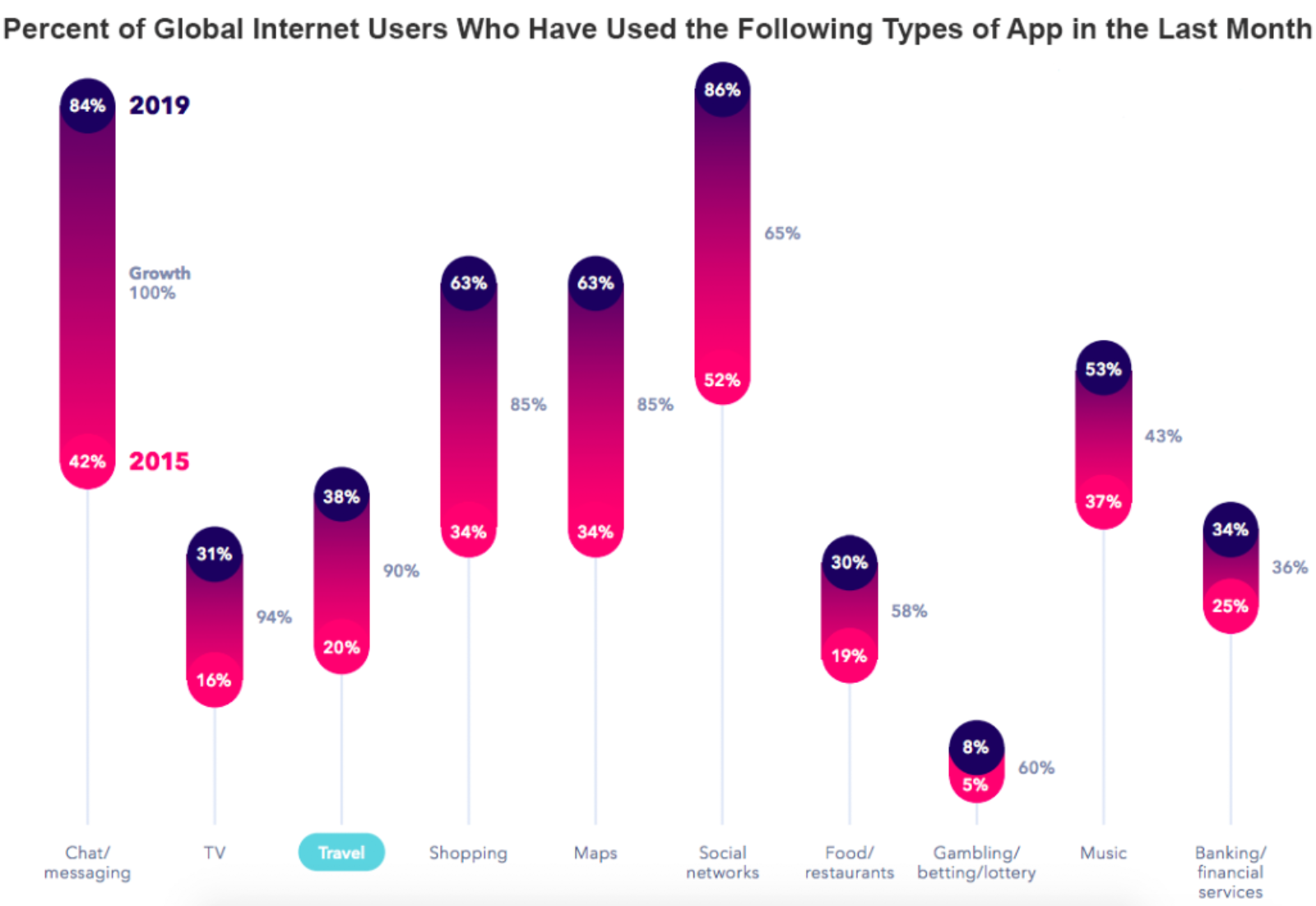 Averages conducted between Q1-Q4 2015 and Q1-Q2 2019
Base: 197,734 (2015) and 279,055 (2019), internet users aged 16-64
Travel apps registered a massive 90% growth in use over the course of just five years. They were outpaced only by messaging and TV apps, according to the Global Web Index's report on consumer trends for 2020.
Their growth has enabled travel companies to collect increasing amounts of user data. In turn, app users expect a connected and personalized experience when managing the logistics of their travel. 
This has prompted an industry shift wherein various travel-related companies — including review sites, publishers and airlines — are moving beyond simply providing a service for one part of a trip. 
Now, they want to be involved in travelers' experiences, end-to-end. They are aiming for their brand to become "synonymous with taking a trip," the report says, much like other brands have become synonymous with watching movies or shopping.