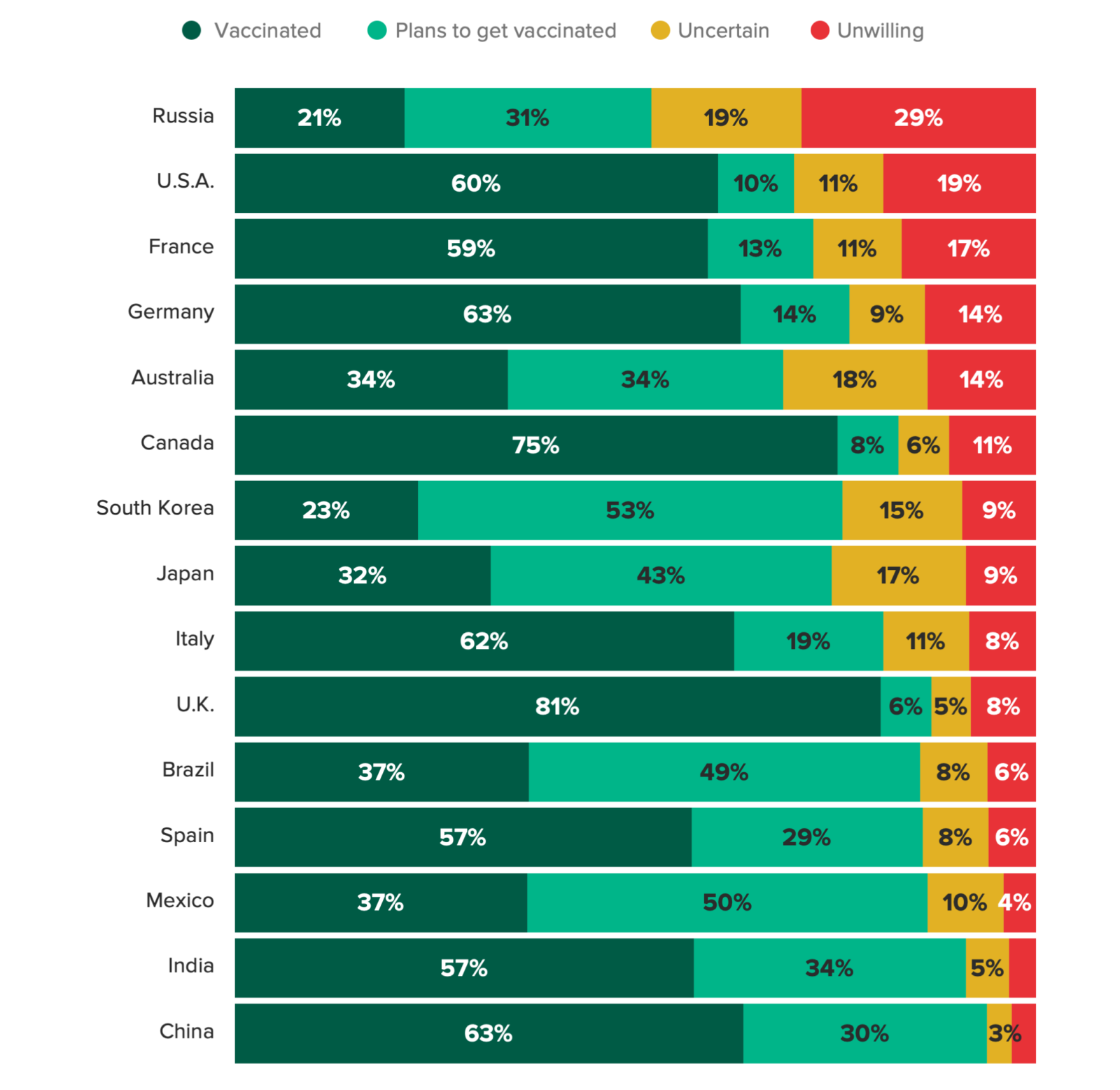 The Russian population has the highest percentage of COVID-19 vaccine hesitancy — at 29% — compared to the 14 additional countries surveyed. Experts believe that skepticism specific to this country's population comes from the relationship between the Russian government and the public. The United States ranks second in vaccine hesitancy at nearly 20%, according to the Morning Consult. 
Concerns over potential side effects and whether the approval process was rushed through clinical trials are the two main drivers for vaccine skepticism across the world. Income, race and education levels also seem to impact the decision-making process. Compared to mid-April, however, the share of vaccine skeptics dropped by an average of 10 points in the 15 countries surveyed. 
Some countries, including Russia and the U.S., recently announced vaccine-related incentive programs, such as lotteries and other cash prizes. U.S. public officials are already seeing positive results from these programs, yet experts warned that this method may not bring reassurance to those with safety concerns around the vaccine. Instead, the World Economic Forum suggests that local leaders to prioritize reaching out and educating the public on misinformation circulating around COVID-19 vaccine risks.