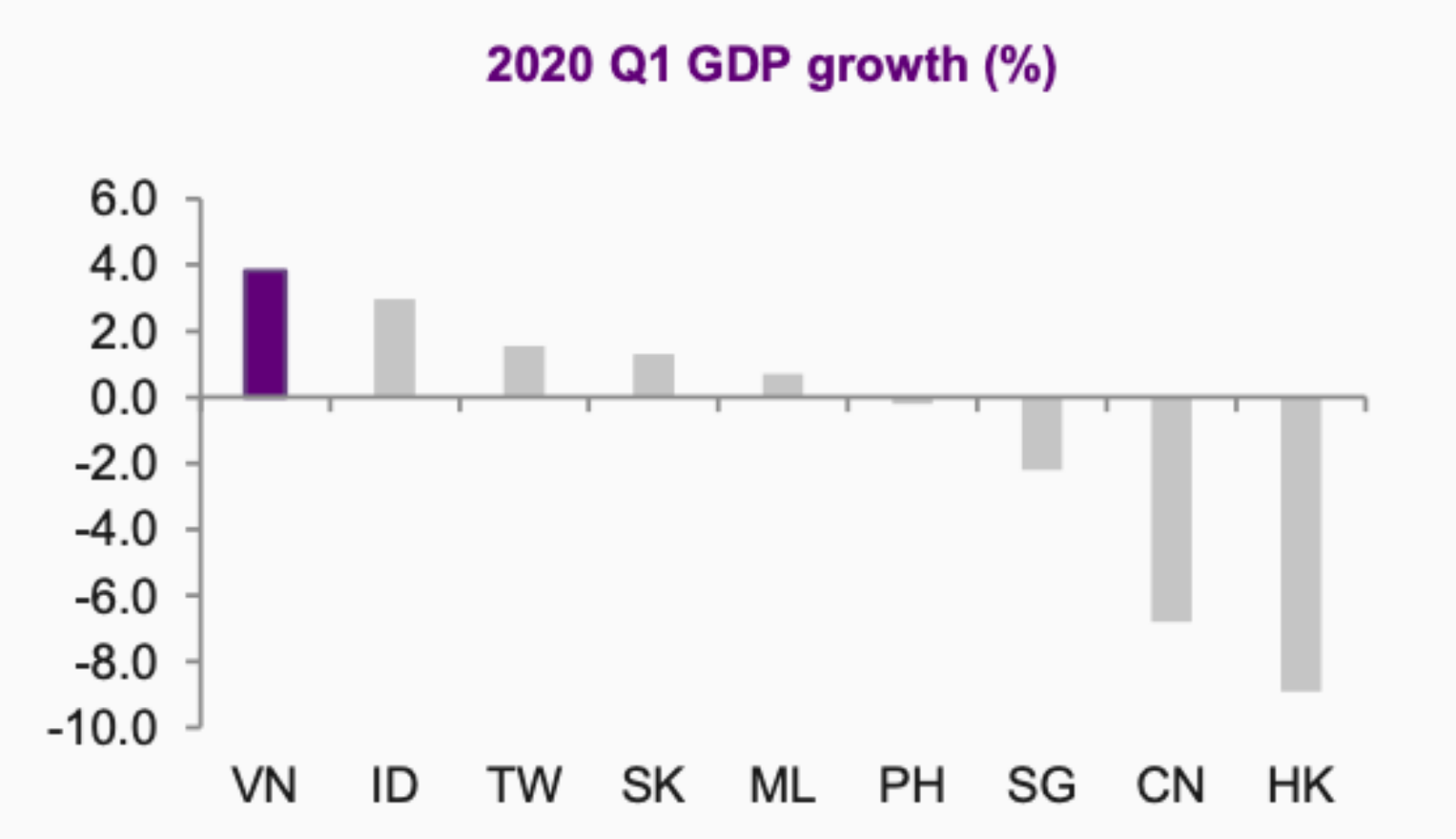 Note: Countries on x-axis as follows: Vietnam, Indonesia, Taiwan, South Korea, Malaysia, Philippines, Singapore, China, Hong Kong
Vietnam GDP grew nearly 4% in Q1 2020 — representing the highest growth among all Asian countries. This is due in part to its swift response to the COVID-19 crisis and avoidance of a prolonged lockdown, according to a report from Natixis. Vietnam experienced zero reported deaths from COVID-19 and only minor supply chain disruption. The report's authors even predict the country will be able to avoid a recession in 2020.
Although COVD-19 emphasized Vietnam's resilience in a time of disruption, the country could encounter challenges in the long-term from its weak domestic capacity to access global value chains and its dependency on China to fuel its export operations, the report says. 
However, the EU-Vietnam Free Trade Agreement (EVFTA), ratified in June 2020, represents a massive opportunity for Vietnam, with its exports to the EU growing 11% year-over-year, and will further boost the county's presence as a leader among its Asian neighbors. The report's authors expect this trade deal to secure Vietnam's "status in Southeast Asia as a trade and investment friendly hub to the world."