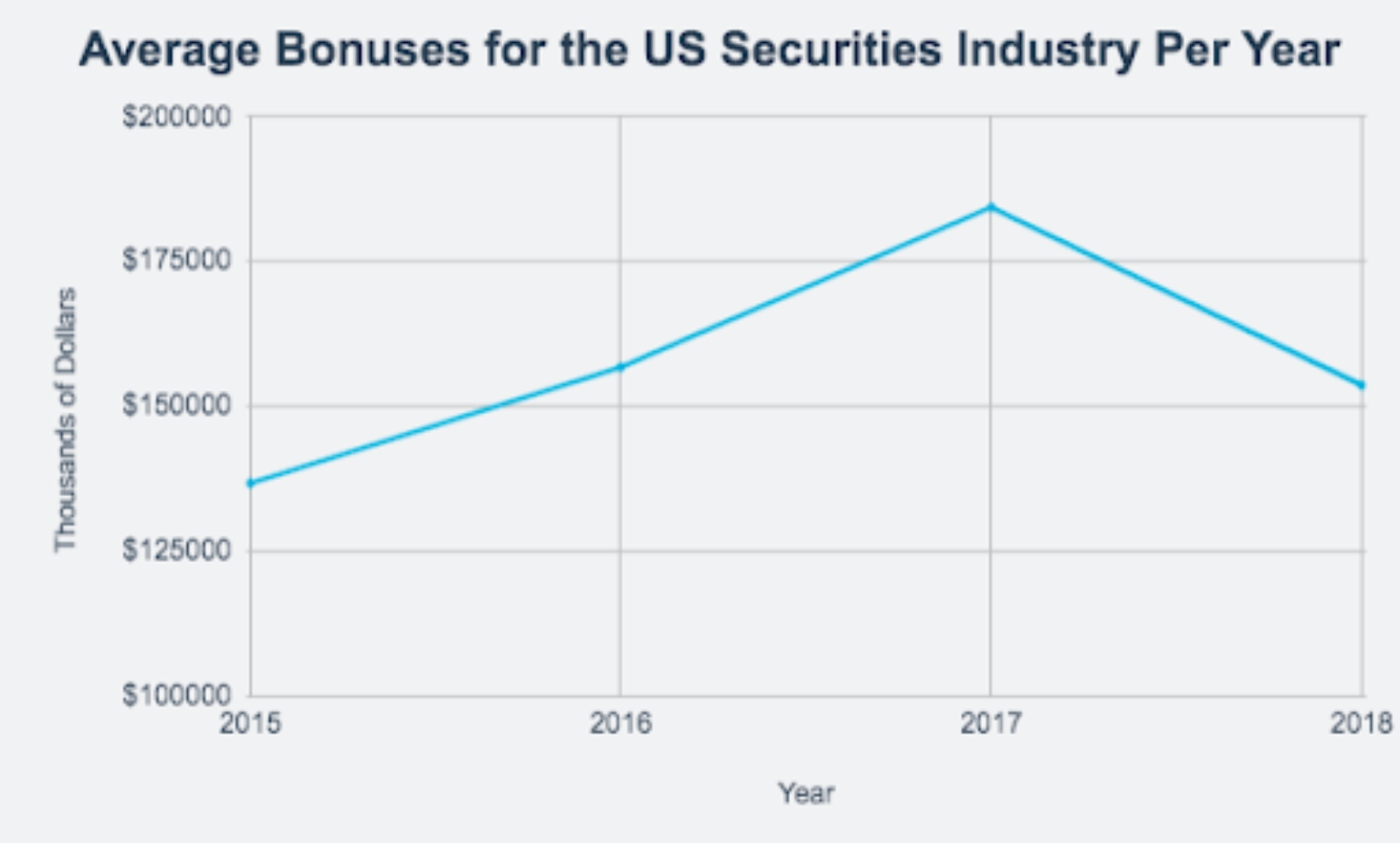 Securities industry average bonuses in New York City
Despite a healthy U.S. economy, Wall Street bonuses are expected to be lower in 2019, for the second year running, according to Forbes. 
Forbes' Jack Kelly cites numerous factors for the anticipated decline, from lower interest rates to automation and concerns by Wall Street CEOs "over the impact of trade and tariff wars with China, the uncertainty surrounding Brexit, the rancor around impeachment hearings and the upcoming election." 
In October, New York's Office of the State Comptroller reported that the average bonus for 2018 declined by 17% to $153,700. The securities industry bonus pool was $27.5 billion, accounting for a fifth of all New York City wages, according to the comptroller's report. A fuller picture for 2019 will be available in March when the 2019 bonus season concludes.