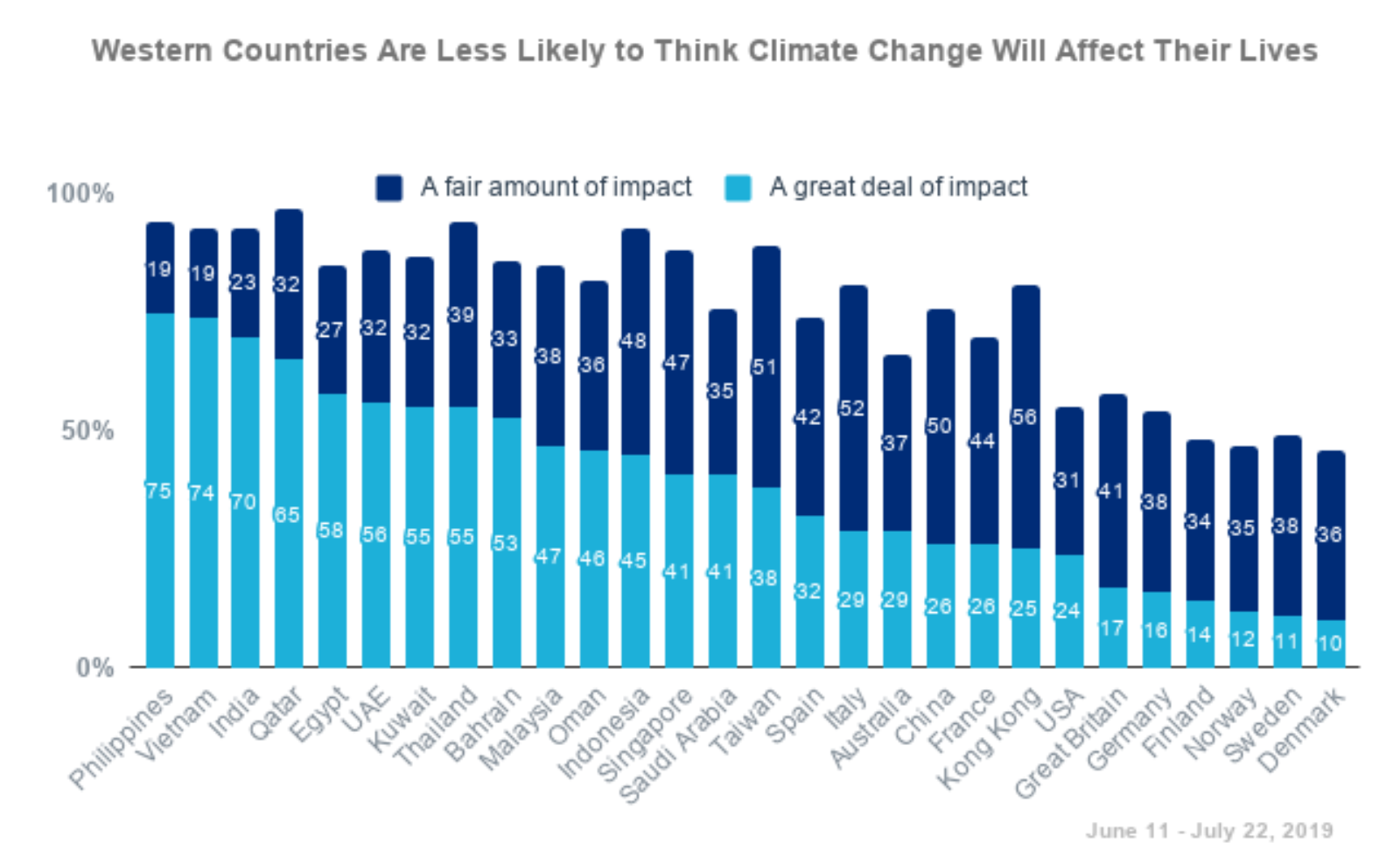 On the eve of the UN's major climate conference next week, a new global survey by YouGov found that people in the West are least likely to think that climate change will significantly impact their lives.
The poll of 30,000 people found that concerns are much higher in the Middle East and the Far East. For example, 75% of Filipinos and 65% of Qataris expect to have their lives disrupted in a large way. 
Those in Scandinavia were least concerned, followed by respondents in Great Britain, the United States and Germany, with only 16-24% of respondents anticipating a "great deal of impact" from climate change. The European country with the highest level of concern is Spain.
COP25, the U.N.'s conference on climate change, will take place from Dec. 2-13 in Madrid, Spain, where government representatives, organizations and businesses will discuss the U.N.'s ambitions regarding climate change.