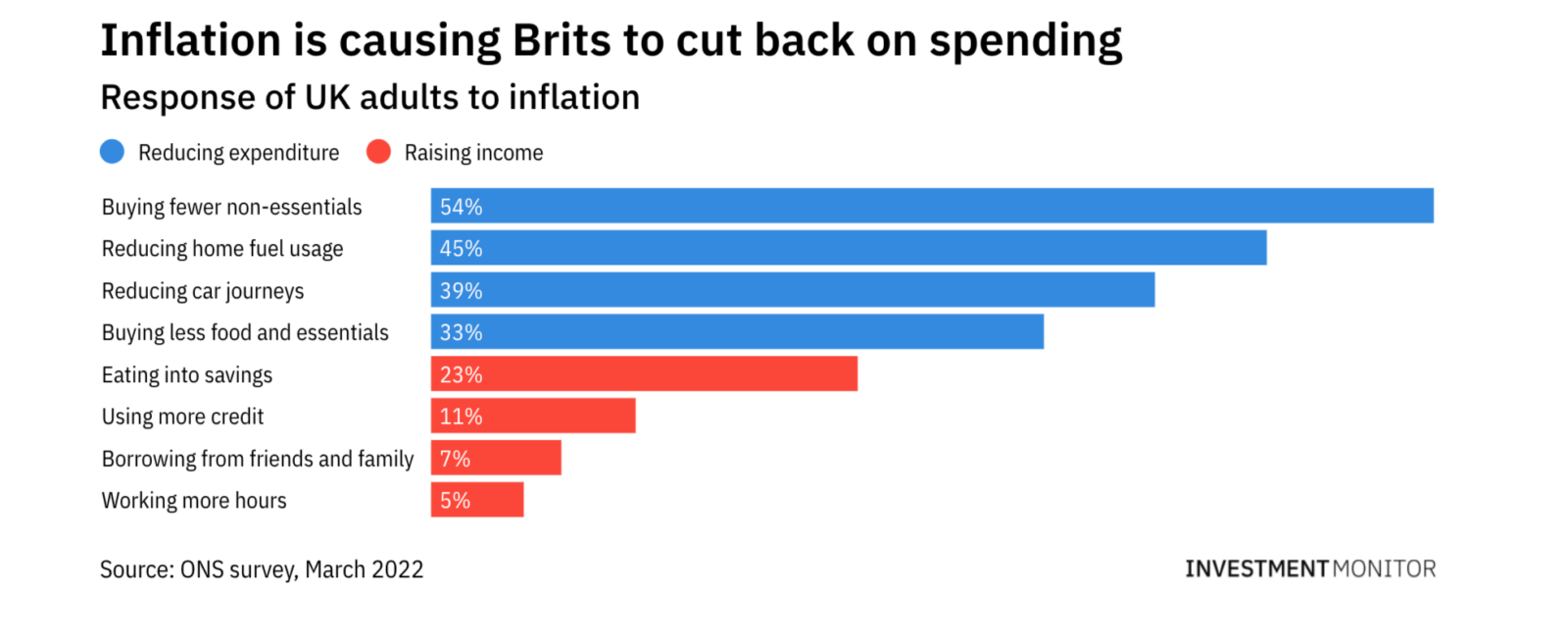 High inflation in the U.K. has lowered consumer confidence and disposable incomes and raised the specter of a recession, reports Investment Monitor. Britain's inflation rate hit a 30-year high in March at 7% and is expected to rise to nearly 9% later this year.
A survey by the Office for National Statistics (ONS) revealed that 87% of U.K. adults had seen their cost of living increase in the past month, up from 62% in November. Real incomes have also fallen by almost 2% since last year and are expected to fall another 2.3% this year, according to ONS. As a result, Brits are cutting back on spending, with over half reducing their spending on non-essentials, 45% cutting back on their energy use, and 33% spending less on food and other essential items.
The Bank of England has been under pressure to decrease inflation by raising interest rates without causing a recession.