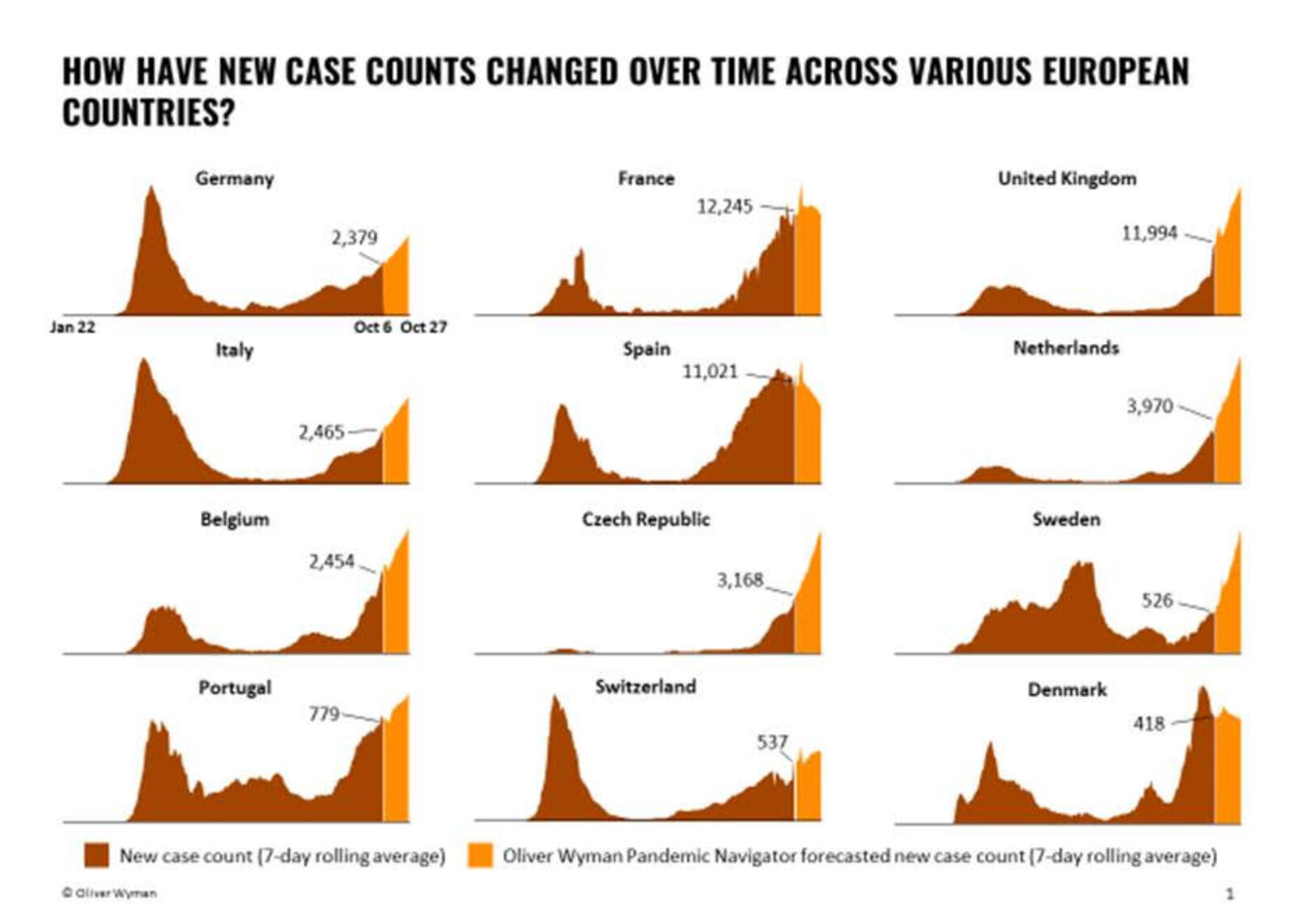 Note: Graphs show actual cases from January 22-Oct 6 and projections through October 27
Western Europe is experiencing a second spike in COVID-19 cases, especially in Spain and France. Testing improvements have allowed most Western European countries to catch a greater proportion of COVID-19 cases in mid-September compared to mid-April — however, this is not the case for all countries.
Travel and tourism contributed to some of these late-summer outbreaks. For instance, in Germany, nearly 40% of new infections were brought back by returning vacationers. Additionally, some groups of younger people have neglected to follow social distancing measures: 15- to 24-year-olds now represent 15% of new cases in the EU, a rate three times higher than recorded in April. Quarantine fatigue is also taking a toll, as increasing disillusionment with regulations is resulting in subsequent declines in social distancing.
To avoid broad lockdowns and business restrictions, governments are focusing on alternative prevention measures, such as mask mandates, targeted business closures and travel screenings for those returning from high-risk areas.