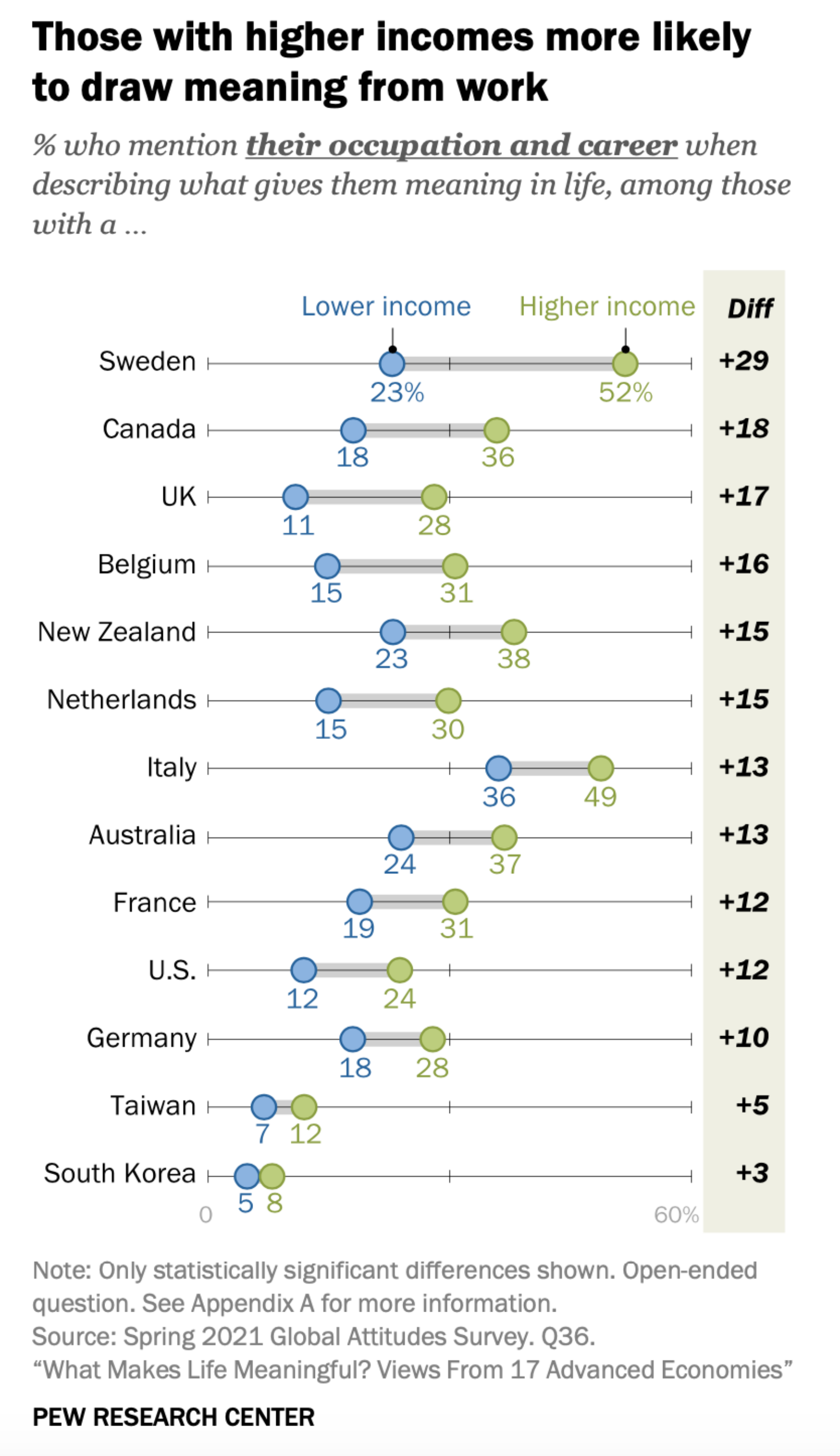 Work is one of the most common sources of meaning for adults around the world, according to a Pew Research Center survey of nearly 19,000 people in 17 countries. The survey asked people what makes life meaningful, and "jobs" landed as one of the top three sources of meaning for most people.
Responses vary greatly by country, however, Italians are most likely to say they find meaning through their career (43%), while South Koreans are least likely to cite their job as a source of happiness (6%). Americans were also less likely to say that their career was a source of meaning (17%). 
Many emphasized the importance of having their basic financial needs met to lead a meaningful life. In nine of the 17 countries surveyed, material well-being is one of the top three factors people cited. Wealthier and more educated adults are also more likely to mention finding meaning in their work. In many cases, higher earners are twice as likely as lower earners to mention their jobs as sources of meaning.