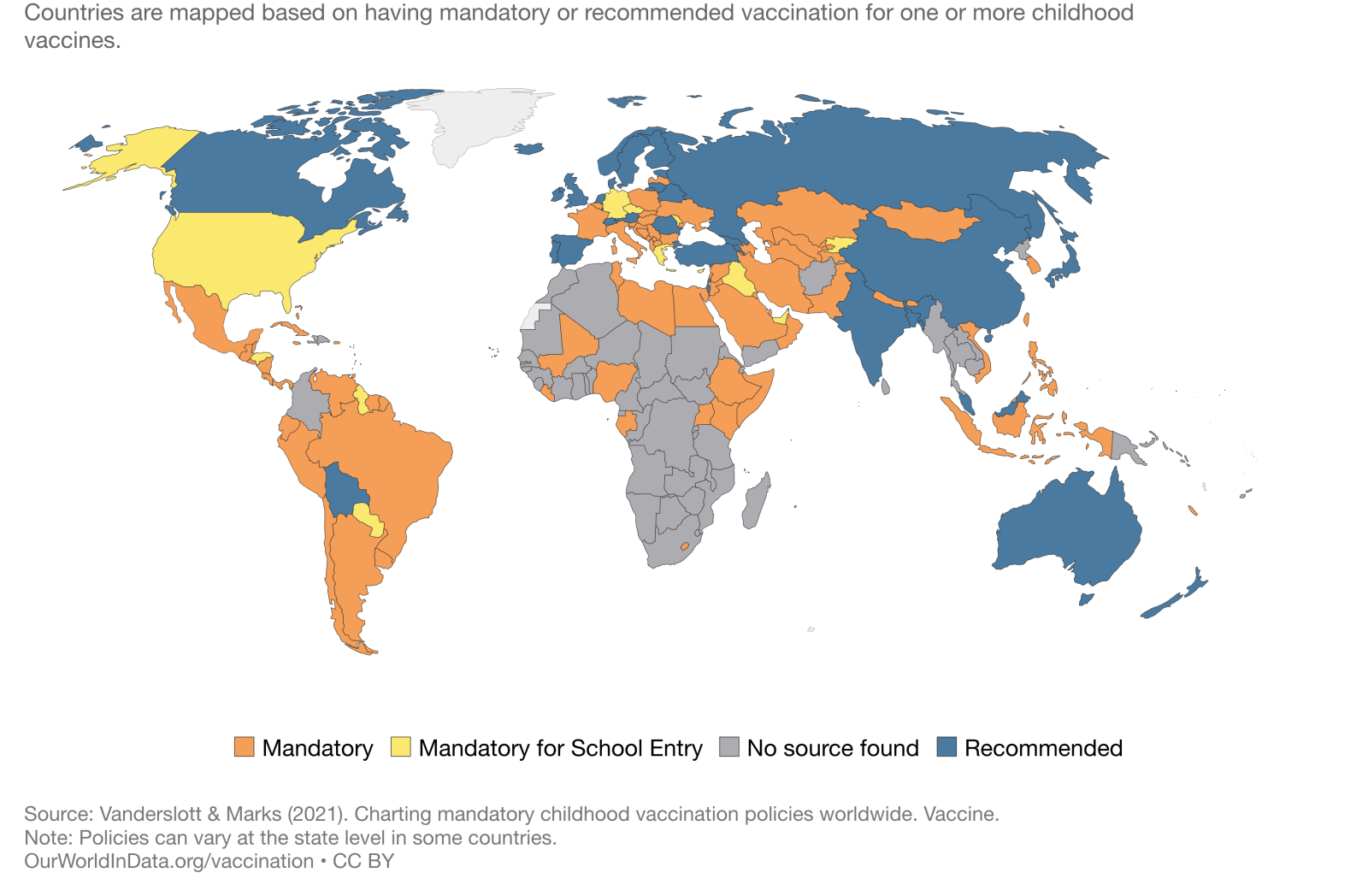 Various vaccinations for children are mandatory in 89 countries, recommended in 32 countries and required for school entry in 20 countries. Vaccines have helped reduce the likelihood of child mortality, measles, mumps, rubella, polio, hepatitis B and tuberculosis, to name a few. 
Our World in Data found that disease outbreaks are a major driver of enforcing mandatory vaccination, followed by a lack of other policy alternatives. About half of the countries in Europe do not have mandatory vaccinations, whereas 29 out of 35 in the Americas do. Many low- and lower-middle-income countries have mandatory policies but miss their target vaccination rates due to vaccine supply, delivery and access limitations — similar to what they are encountering with the COVID-19 vaccine. 
Although no country has made the COVID-19 vaccine mandatory for its population, some are considering the idea. Many countries are also offering the vaccine for children aged 12 and above, with the U.S. vaccinating more than 600,000 children in less than a week.