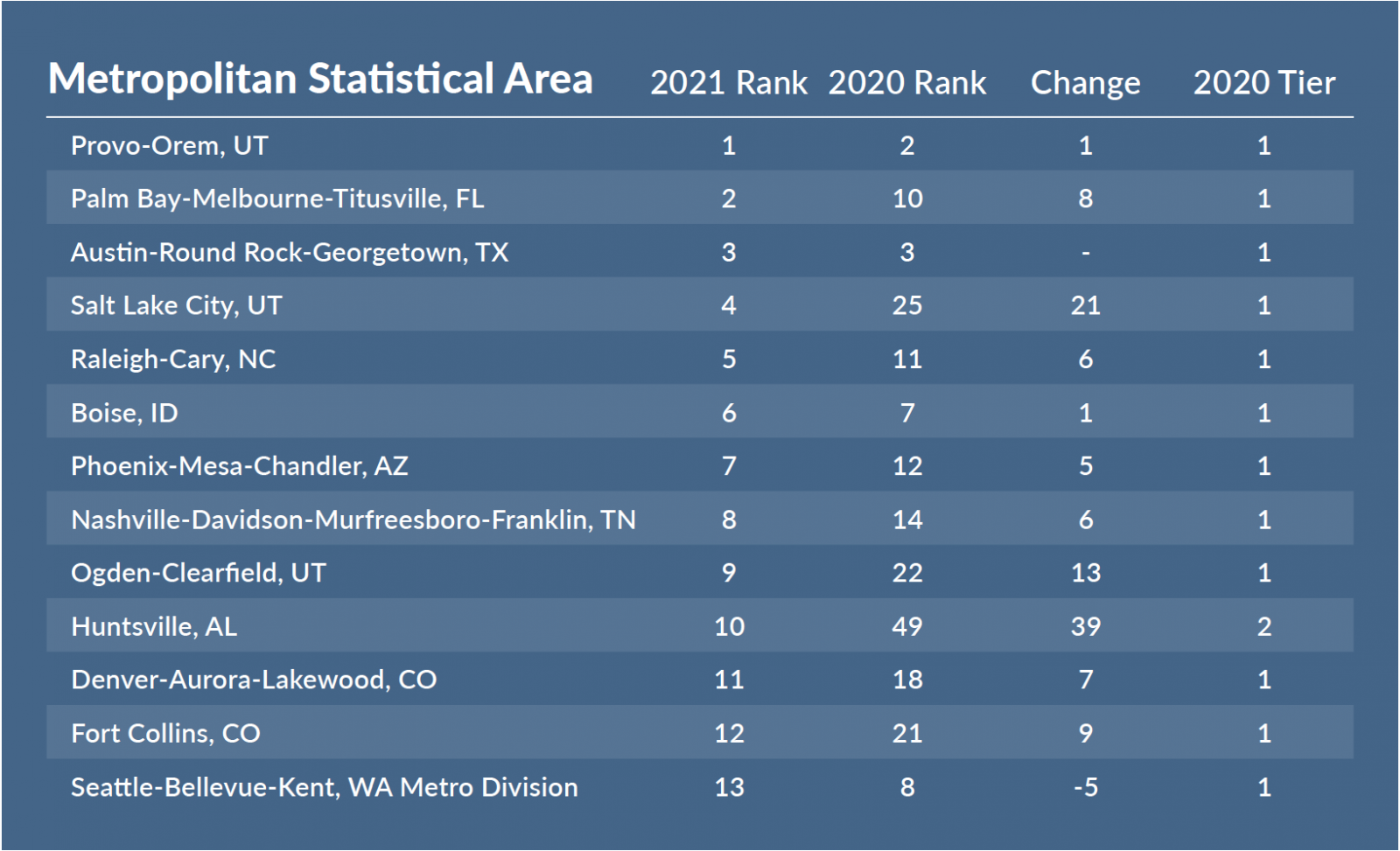 San Francisco, California, lost its place as the best-performing city in the United States, dropping 23 places in rank. It was replaced by Provo, Utah — a relatively new innovation center with a lower cost of living than California's "supercities." Intermountain western and southern cities outperformed those originally popular coastal cities, according to Milken Institute. 
The annual index tracks cities' regional economies based on job creation, wage growth and high-tech innovation. For the first time, the 2021 criteria also considered broadband access and housing affordability to hold cities accountable to providing a more inclusive economy. 
Shifts to remote work during COVID-19 resulted in U.S. residents relocating away from pricier cities to ones that are more affordable. An Oliver Wyman Forum survey found that 2% of respondents have permanently or temporarily relocated because of COVID-19, while another 14% are planning to relocate or leaning toward doing so. These less-populated cities may be better positioned to prosper after the pandemic, with a higher chance of attracting companies, capital and citizens.