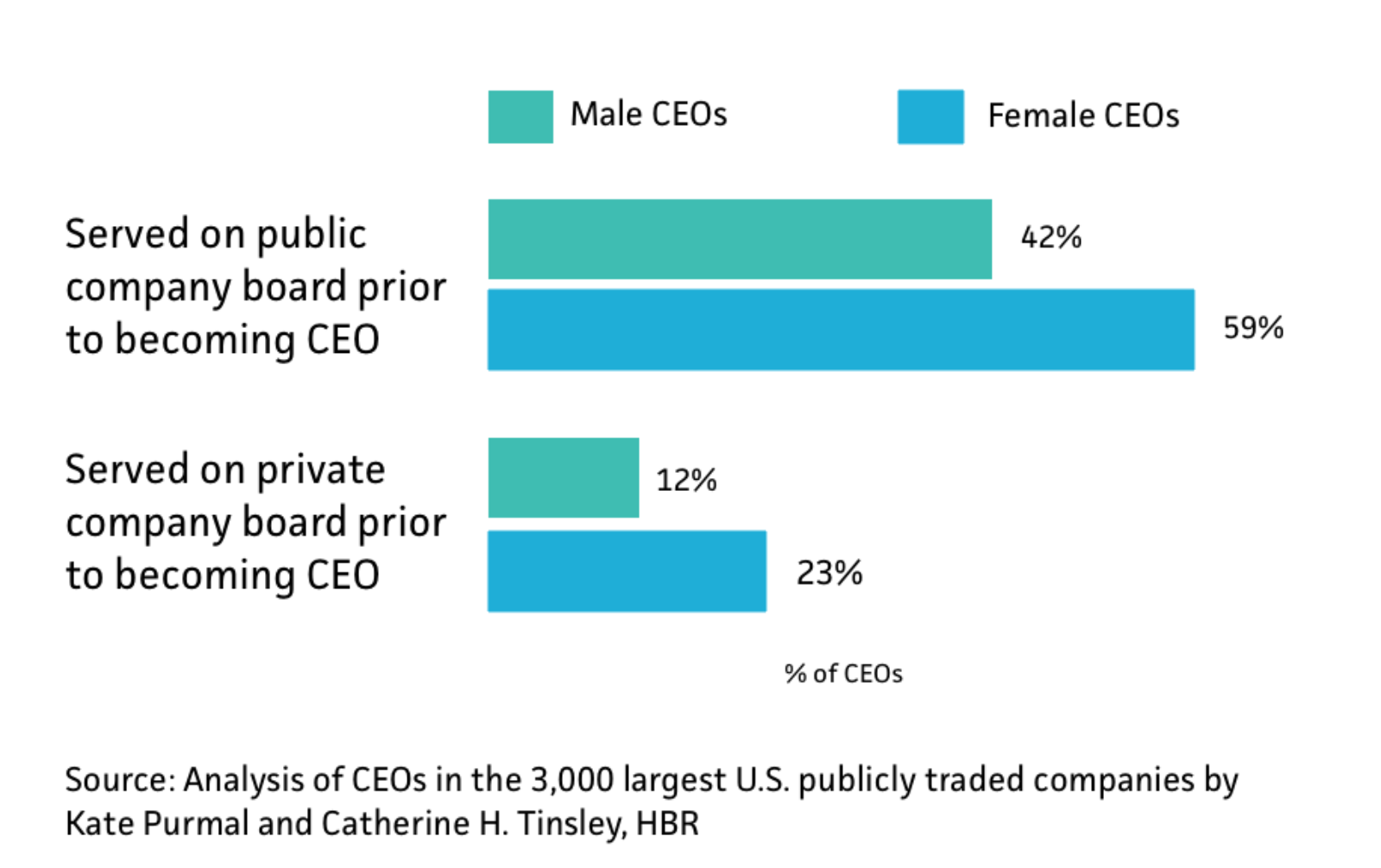 Women, who make up just 6.6% of Fortune 500 CEOs, are poised to increase their presence in the C-suite as companies shed the requirement that their top officers have prior CEO experience and also accept corporate board service as a proxy for requisite experience, according to research published in the Harvard Business Review.  
Study authors Catherine H. Tinsley and Kate Purmal, of the Georgetown University Women's Leadership Institute, find it is far more common for female CEOs to have served on a public or private board than their male counterparts. And women are twice as likely as men to be promoted from a non-CEO title when recruited from the outside, they found.
"Together these findings not only illuminate a viable pathway to CEO for aspiring women (through board service) but also offer a suggestion for companies and boards that seek gender diversity in their CEO ascension plans: Assist high-potential executive women in securing corporate board seats," they wrote.