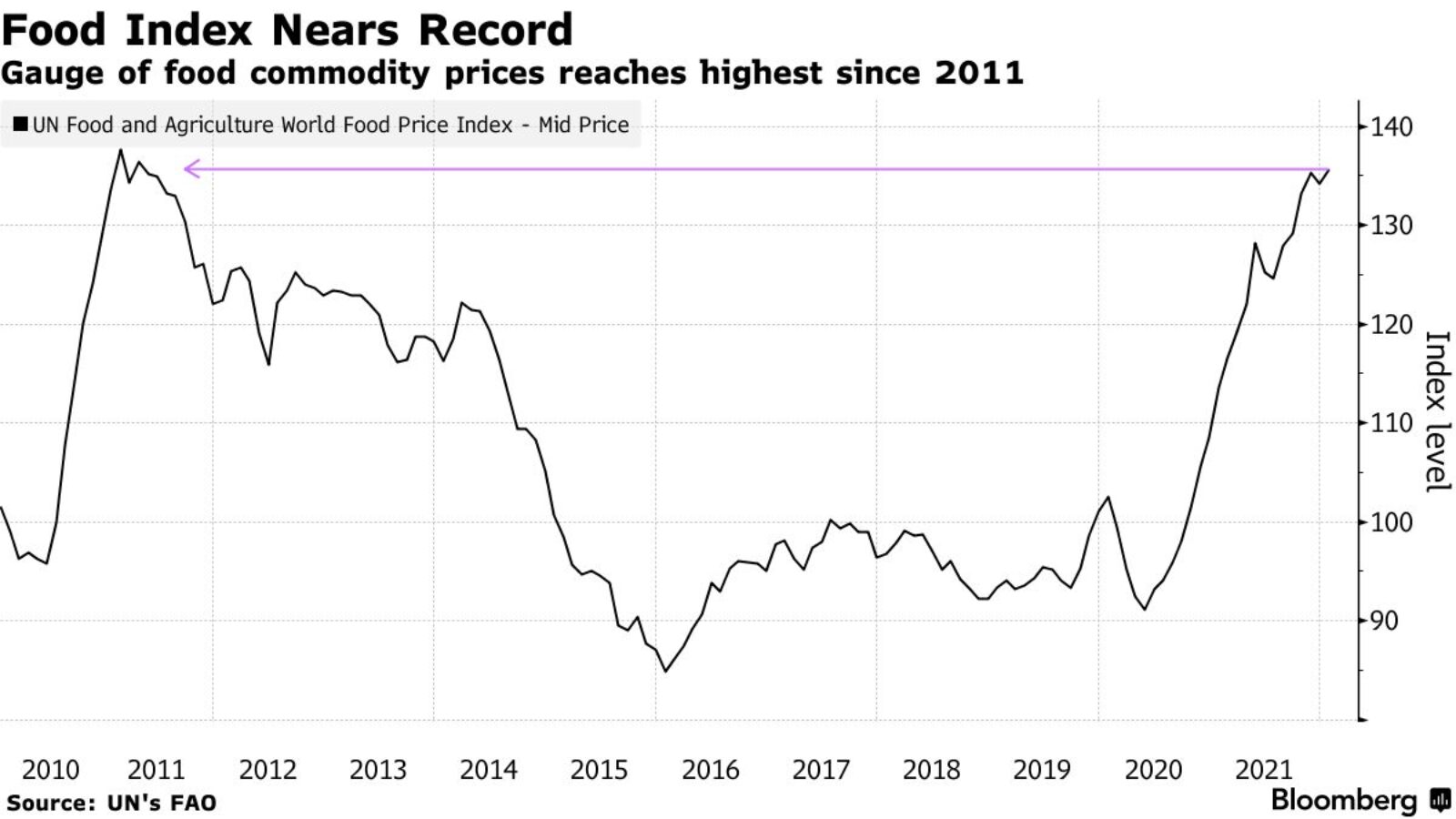 The price of food around the world rose to its highest point in a decade, states a new report from the Food and Agriculture Organization of the United Nations (FAO). 
The FAO Food Price Index measures the monthly change in international prices of the most globally traded food commodities, including vegetable oils, cereals, dairy, meat and sugar. In January, the Food Price Index stood at 135.7 points, the highest since April 2011. 
The rising prices are driven by supply-chain constraints, labor shortages and bad weather, says the FAO. It also warns that the higher prices will hurt low-income populations and countries that depend on imports. Food import prices are forecast to jump by 20% this year.
Some experts say the real price of food is the highest it's been since the oil crisis of the 1970s. "Based on real prices, it is currently harder to buy food on the international market than in almost every other year since UN record keeping began in 1961," said Alastair Smith, a senior teaching fellow in Global Sustainable Development at the University of Warwick.