Economy
Recessions Can Be the Best Time to Start a Business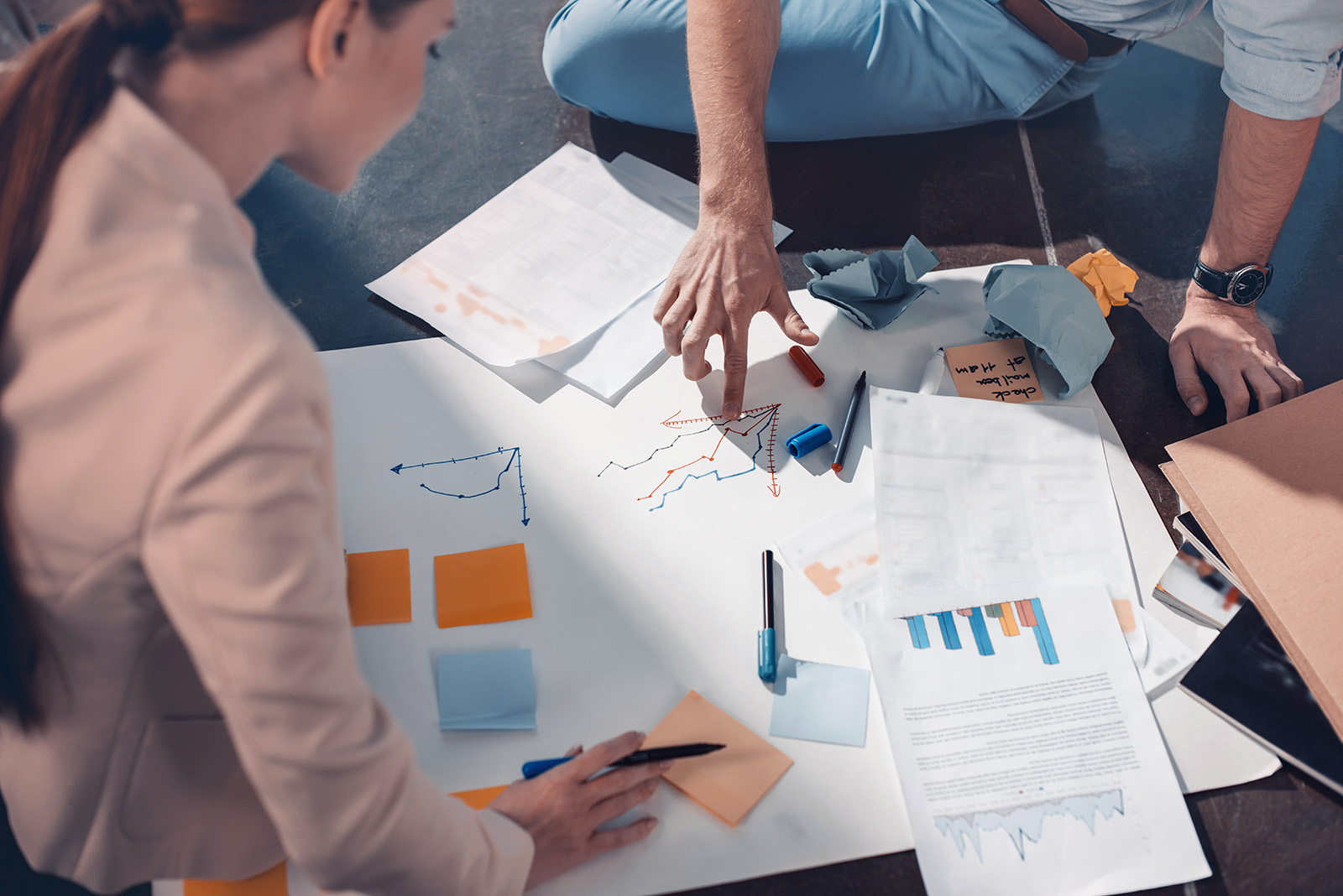 Some of the world's most successful companies began life in recessions. Experts say that this is often because they build resilience into their business model and are poised to grow when the economy improves. 
Alexandre Lazarow is the author of Out-Innovate: How Global Entrepreneurs — from Delhi to Detroit — Are Rewriting the Rules of Silicon Valley and a venture capitalist with Cathay Innovation, a global firm that invests across Africa, Asia, Europe and North America.
BRINK began by asking Lazarow why now is a good time to consider starting a new business.
LAZAROW: I'll tell you two reasons why today is a really good time. One is it's never been easier to start a startup, given the amount of infrastructure that's getting built. I think of Amazon Web Services making it easier for anyone to rent a supercomputer by the hour, or platforms like Shopify for e-commerce, but also the amount of capital and the culture of entrepreneurship that is really permeating the zeitgeist of our society.
Creators Not Disruptors
We're obviously in the eye of the storm right now, and there's a question of what happens in the very short term, but I have this notion of creators versus disruptors. In Silicon Valley, there is a focus on building startups that disrupt something. But in many of the toughest ecosystems around the world that consistently face challenges like the ones we're facing now, the best entrepreneurs are not disruptors, they're creators. 
They're creating industries that offer a new product or service that was unavailable in the mass market, and they're not targeting the top of the pyramid, they're really providing a solution for the whole ecosystem. 
So to come back to the question, now is an interesting time to be a creator, because the crisis has laid bare some of the biggest challenges we have in our society. And there's a huge opportunity to solve some of these. 
I think we're going to see some great businesses getting built that will be tackling these incredibly difficult, intractable problems — and if they succeed, they'll build something really meaningful.
Camel vs. Unicorn
BRINK: What are the qualities you need in a startup to be successful in an environment like this? 
Resilience starts with having something sustainable and a deep understanding of the unit economics and the levers of your business.
LAZAROW: In my book, I set up this idea of building your startup as a camel versus a unicorn. In Silicon Valley, in the context of abundance, unicorns are seen as the ideal. They are built on the idea of growth at any cost, where it's okay to subsidize user acquisition or have unsustainable unit economics in service of growth. It's okay to burn a lot of capital and hire ahead of growth. And it's okay to be short term.
But in tougher ecosystems, like the one we're in now, the characteristics of what it takes to build successful startups are more like those of a camel. A camel is an animal that can sprint across the desert and drink water faster than any other animal. It can thrive when times are good, but it can also survive in the world's harshest environments. 
And in that context, the best entrepreneurs are now starting with sustainable unit economics from the get go. They're not subsidizing user acquisition. They're managing costs. They're thinking very carefully about sustainability from the beginning, and they're taking a long-term approach. 
This, of course, does not mean these startups are not looking to grow, but they're trying to do it with survival and resilience in mind.
BRINK: You talk about resilience — what do you mean in this context?
LAZAROW: Resilience starts with having something sustainable and a deep understanding of the unit economics and the levers of your business. A lot of the startups that I've looked at are building some amount of diversification into their business model. For example, they have a bunch of different geographies that they can rely on. 
And they build a team around the people that they find, wherever that person is, by building a distributed team. That way, if one part of the team has challenges, you actually have support.
BRINK: Are there particular sectors that you think are likely to weather the storm better than others? 
LAZAROW: One of the things that I've observed is the difference between sectors where entrepreneurs are building businesses in the developed and developing world. In the U.S., less than 20% of startups have been in markets that really served peoples' core needs, like health care, financial services, energy, agriculture, etc. 
Whereas in emerging markets, the proportion of startups focused on core needs is much higher — for Africa it's over 60%. And I think that businesses that can solve some of these critical needs are going to be ones that are really well-positioned for the future. 
We're already beginning to see this with the rapid growth in health care companies or digital transformation of the education ecosystem — the ones that are going to scale are the ones that are solving a really critical need that society can't do without.