Society
Singapore: Case Study for Asia's Aging Workforce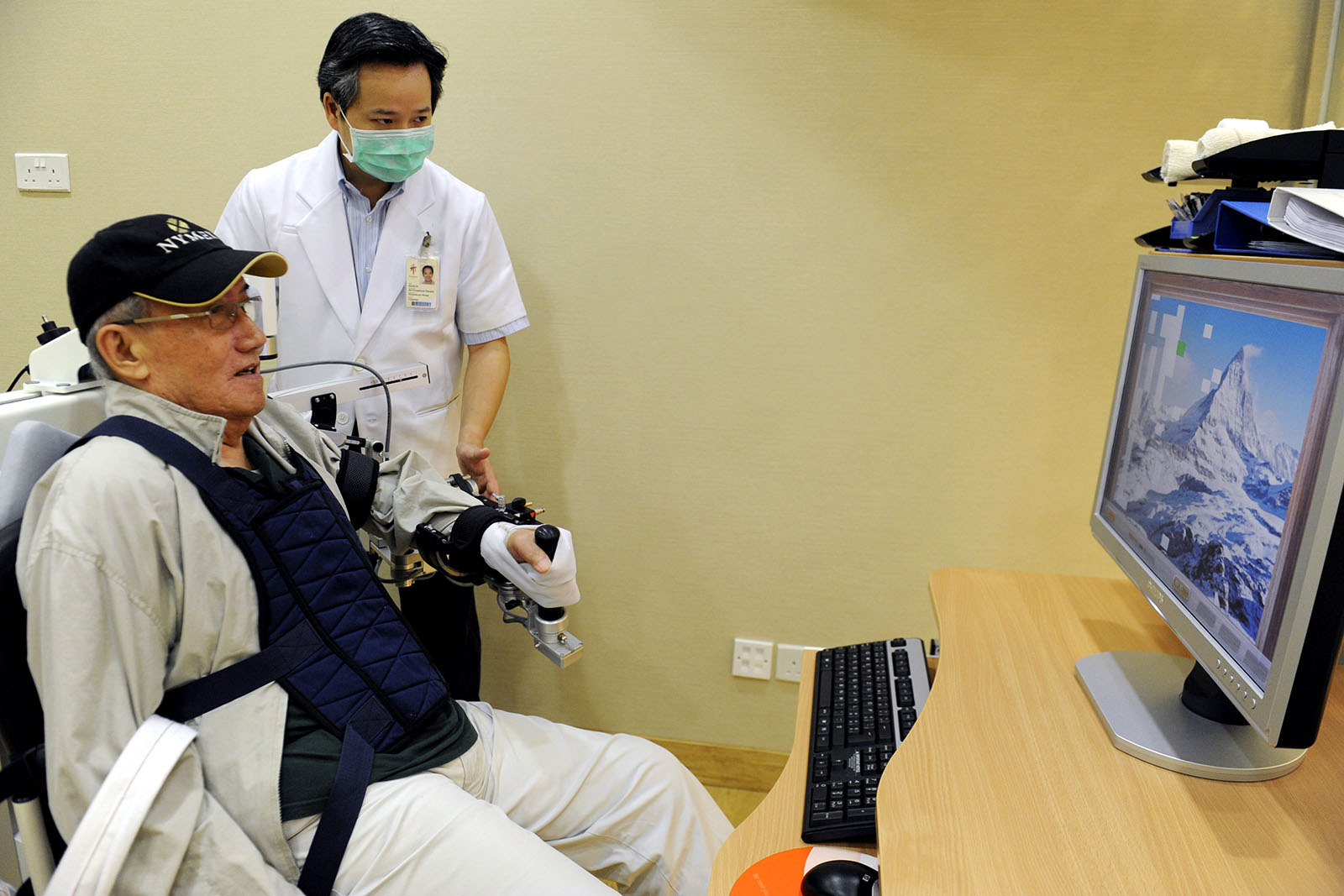 Asia-Pacific's workforce is rapidly growing older and more vulnerable to chronic disease, carrying profound implications for business.
As the fastest aging region in the world, Asia-Pacific expects to see an increase of 200 million elderly people (aged 65 and above) between now and 2030. Increasing life expectancy and a decline in fertility rates have contributed to this trend.
Many key markets in Asia-Pacific therefore face a decrease in the working-age population (Exhibit 1). There is also an ongoing shift in the workforce's age composition with an increasing proportion of older employees who are at higher risk of chronic diseases, such as diabetes, cancer and heart disease.
Exhibit 1: Change in working population (15-64) between 2015 and 2030 in Asia-Pacific
A recent report examines the financial impact of an aging workforce to employers in Singapore. Individuals 50 and over will be the fastest growing demographic among full-time employees in Singapore. The age group is projected to increase by 55 percent, representing 40 percent of the workforce in the next 50 years (Exhibit 2). This demographic shift is likely to significantly affect companies financially through rising medical costs and productivity loss due to ill health.
As such, Singapore provides an informative case study to examine the financial impact of ill health of an aging workforce as the country faces the challenges of a rapidly aging population and stagnating productivity growth.
Exhibit 2: Impact of aging workforce in Singapore
Rising Medical Costs from an Aging Workforce
Our analyses of data from Mercer's medical claim database shows that older employees have a significantly higher rate of health care use, which can be seen from three major channels of seeking medical advice.
Inpatient hospitalization. As employees age, the proportion that requires inpatient hospitalization increases from 2.4 percent in those aged between 20 and 29 and peaks at 34 percent in those aged 60 and older. This is compounded by a general trend of longer hospital stays with increasing age.
Specialist visits. Similarly, the proportion of employees visiting a specialist each year rises steeply with age, from 10 percent among 20-29-year-olds, to 53 percent among employees aged 60 years and older. The average duration of medical leave following specialist visits was also higher in older age groups.
General practitioners visits. While most employees, irrespective of age, visited a general practitioner at least once per year, the average number of visits increased with age.
Taking into account this increase in use and medical cost inflation, the Asia Pacific Risk Center estimated that the average medical cost per employee is projected to increase by 108 percent from S$946 ($700) in 2016 to S$1,973 in 2030. Forty-one percent of this substantial increase can be attributed to aging population.
Analysis of Mercer medical claims data in Singapore also revealed that 10 percent of claimants represent 60 percent of inpatient medical claims costs for employers, which highlights the value of interventions for high-risk groups, such as health and wellness programs to reduce the incidence of disease and screening for earlier detection of disease.
Workplace strategies can reduce costs, improve productivity, and increase engagement among older workers.
Productivity Loss Due to Ill Health
Productivity is crucial to sustainable growth, both at the national and business level. However, as older employees are at higher risks of ill health, the rapidly aging workforce of Singapore will likely affect productivity, both on the business and national level. The impact of illness on productivity can be divided into two key components:
The initial short-term disruption due to sickness absenteeism (that is, an employee's involuntary absence from work due to health problems), including hospital stay and recovery.
Over the longer term, if an employee does not return to "full health," productivity will be impacted due to decreased efficiency or even loss of the labor resource permanently due to early retirement or death.
Analysis shows that the number of working days lost per employee due to ill health will increase from 5.89 days in 2016 to 6.70 days in 2030. Based on projected gross national income per capita, the productivity loss due to sickness absenteeism is estimated to be S$3.3 billion in 2030, or about 1 percent of GDP. Addressing the fast-changing demographic in the workplace and its consequences on health is therefore increasingly pertinent for employers in Singapore.
Strategies to Address Challenges of an Aging Workforce
While an aging workforce may present challenges related to higher health care needs, older workers are associated with advantages such as greater firm-specific knowledge and lower turnover rates. Therefore, if managed appropriately, diversity of age at work is shown to improve productivity.
Accordingly, organizations need to adapt to the current demographic trends by implementing strategies to mitigate the higher costs of ill health and maximize the productivity of an older and potentially shrinking workforce.
Exhibit 3: Strategies to mitigate aging workforce challenges
As summarized in Exhibit 3, workplace strategies have shown to be effective in lowering costs, improving productivity, and increasing engagement. Major strategies include:
Health and wellness programs: Workplace wellness programs can be customized to improve employees' knowledge of disease awareness, prevention and management strategies. Past projects that implemented targeted intervention programs were able to reduce the overweight/obesity rate from 60 percent to 52 percent.
Flexible work arrangements: This can be a key deciding factor for older employees to stay in the workforce. It enables employees to balance their health and work and reduce lateness, absenteeism and talent attrition, thus enhancing productivity. The Ministry of Manpower in Singapore found that resignation rates were lower among firms that provide formal flexible work arrangements and longer entitlement leave (15 days or more). For example, telecommuters are found to be 20 percent more productive on average as they are allowed to work offsite.
Return-to-work programs: These programs are designed to return an injured, disabled, or temporarily impaired worker to the workplace as soon as is medically feasible. Well-designed and implemented return-to-work programs have been shown to reduce incurred cost by 60 percent and indemnity claims by 19 percent.
Redesigning physical workspace: This strategy can reduce the risk of physical-related injury and improve operational efficiency by enhancing workplace ergonomics and leveraging technology to reduce physically intensive tasks. Such programs have been shown to save organizations $1-3 million in claim costs.
Facing a shrinking and aging workforce, businesses as well as society as a whole should target a holistic approach that aims to improve the overall health of the workforce, while pre-emptively introducing initiatives to enhance productivity of an aging workforce.