Economy
Singapore Tops Asia-Pacific 'Cities of the Future' List Again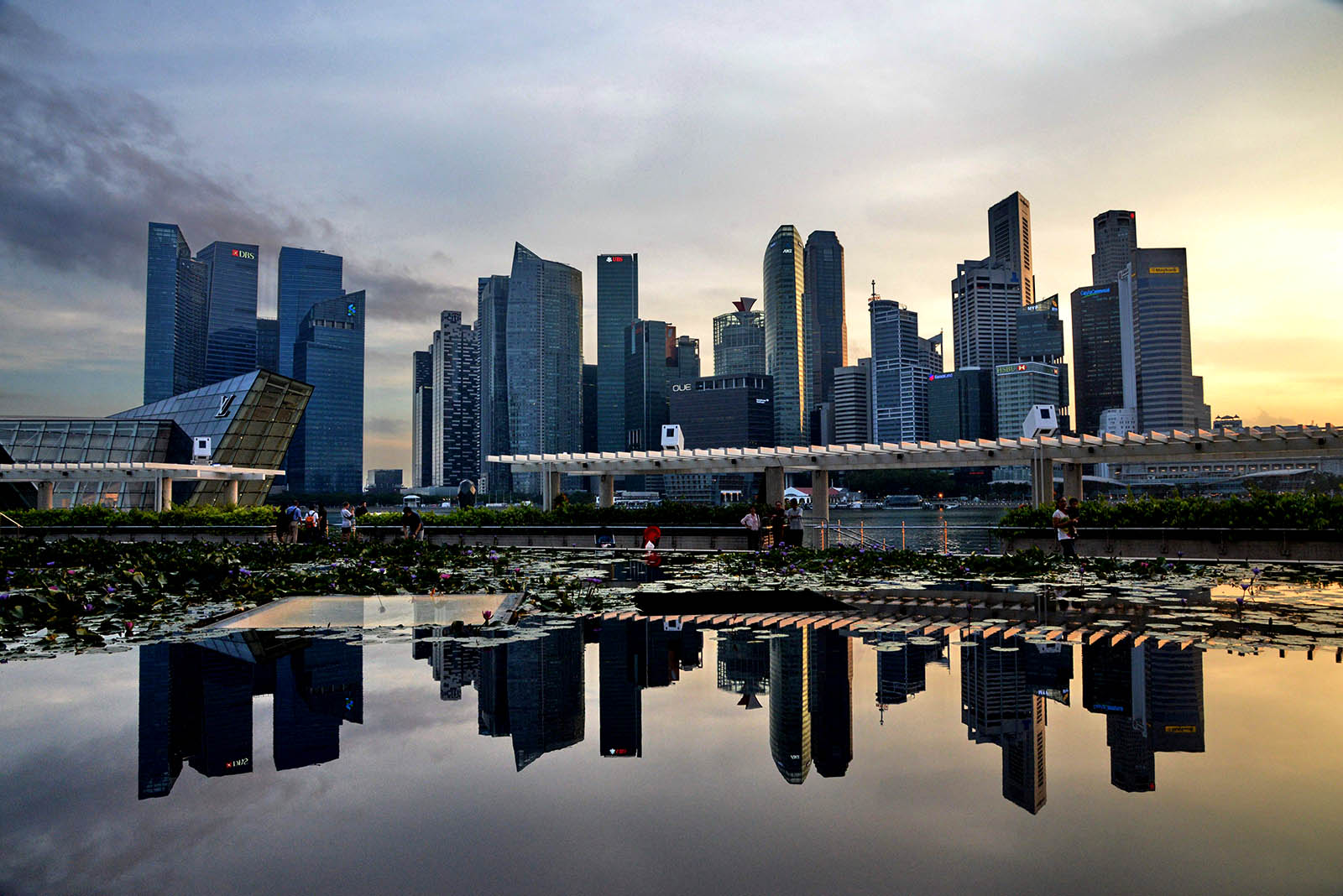 The Asia-Pacific region has attracted significant investments and has received an estimated 30 percent of global foreign direct investment between 2012 and 2016. According to a recent report by fDi Intelligence, a service of the Financial Times, the main countries contributing to this trend were Singapore, China and India.
In the overall rankings, Singapore took the top spot followed by Tokyo, Hong Kong, Seoul and Shanghai. The Asia-Pacific Cities of the Future rankings are based on six categories. They comprise economic potential, human capital and lifestyle, cost effectiveness, connectivity, business friendliness and FDI strategy. Consequently, higher rankings have ensured greater FDI inflows into a particular country.
Singapore Is the Investment Destination of Choice
Singapore ranked first again in attracting the largest share of FDI. Boasting a highly developed economy, it has a GDP per capita of more than $87,000 at purchasing power parity. Its services industry is advanced with the top three investment sectors being services based—26 percent in software and IT services, 18 percent in business services and 9 percent in financial services. Global technology majors such as Google have dropped anchor on its shores by investing an estimated $1.1 billion and creating 1,000 jobs. Skilled talent is readily available and the city-state's business-friendly policies render it an attractive investment destination. It takes less than three days to set up a venture in Singapore, making it the top ranked country in the business friendliness category.
Singapore also has the best credit rating and lowest country risk score of all Asia-Pacific cities. Even in other economic indices such as the Index of Economic Freedom, Strength of Investor Protection Index, and Corruption Perception Index, Singapore performed well.
Tokyo Is a Global Technology Leader
Tokyo maintained its number two spot in the ranking. It also came second in the connectivity and business friendliness categories and third in the human capital and lifestyle category. Japan performed well in the ICT Development Index, which was developed by the International Telecommunication Union, And a higher ratio of people in Japan use the Internet compared to other Asian countries.
Tokyo ranked second in terms of total FDI received. Steady job creation has been witnessed in its communication and software sectors. The India-based Tata Group has committed major investments in its shared services center to provide IT infrastructure services generating about 400 new jobs. Symantec, a U.S.-based software company, has expanded its security center in the city, creating 300 jobs, and Cisco, the U.S.-based technology giant, has initiated the opening of an innovation center, creating 200 jobs. Both companies attribute their investment decision to Tokyo's image as a global technology leader.
Hong Kong Records Steady Climb
Hong Kong has steadily climbed in the rankings, from fifth place to third place currently, and investors are flocking to this investment haven in part due its convenient location. It topped the connectivity category with over 150 international destinations serviced by its airport. Hong Kong is also witnessing unprecedented growth in the fintech sector. Its StartmeupHK initiative, operational since 2013, seeks to promote the city as a global focal point for companies to develop their businesses. An estimated $1.5 billion has funded over 5,800 projects in the city. It ranked third in the FDI strategy category.
Shanghai and Perth Rank High
Shanghai ranked fifth in the overall rankings, but second in terms of total research and development FDI received. Key sectors that received investments were chemicals, software and IT services, pharmaceuticals, communications and automotive components. Sanofi-Aventis, a French pharmaceutical giant, invested an estimated $843 million in its research and development center in the city leading to the creation 1,400 jobs. BHP Billiton, an Australian mining and petroleum conglomerate, chose to invest in Shanghai owing to its "wealth of experienced, skilled talent and leading universities offering excellent programs in technology and engineering." More than 500,000 students are currently enrolled in higher education institutions ensuring a steady supply of skilled professionals. China's President Xi Jinping has sought to make China an attractive investment destination and a champion of globalization by easing former regulations that discouraged FDI.
Perth in Australia is yet another attractive investment hub in the Asia-Pacific region. It took the top spot in the region in terms of FDI strategy, which reflects cities' initiatives to facilitate and promote inward investment. Six of the top seven major international energy companies have a presence in Perth and efforts are underway to promote it as a global resources center. In 2016, $3 billion was being invested to improve facilities and infrastructure in the city, with investments being made in over 300 projects including transport systems.