Environment
The Solution to Climate Change Is Hiding Underfoot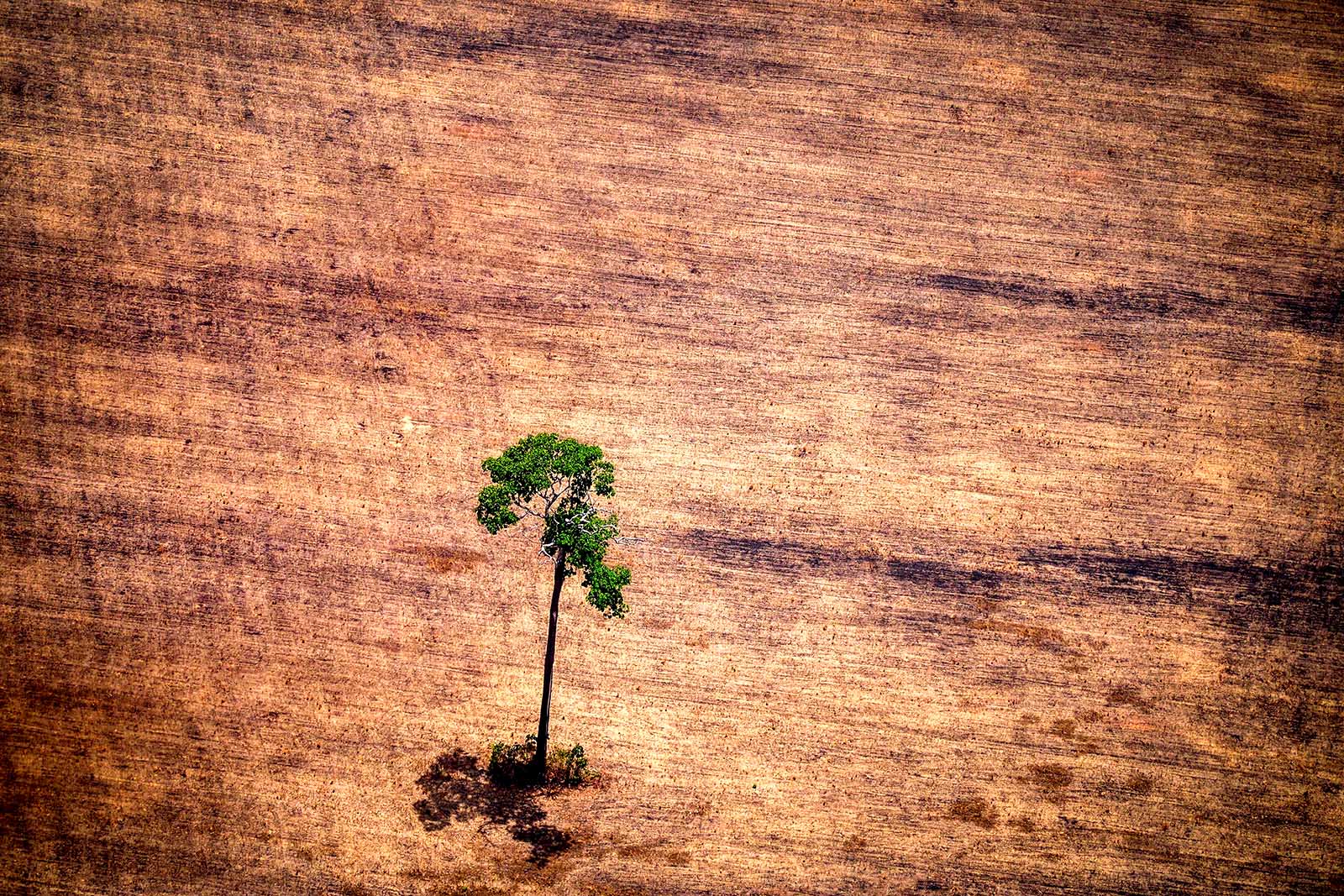 This piece is part of a weeklong series examining the challenge of carbon reduction in business on the eve of the Global Climate Action Summit. Jason Clay of the World Wildlife Fund is the series' guest editor. The rest of the articles in the series can be read here.
When we think about solutions to climate change, we often start by focusing on reducing the negative. After all, what can power plants, vehicles, and industrial producers do beyond emitting less greenhouse gas?
In the restaurant industry, however, we can also focus on increasing the positive via our agricultural supply chains: Land is naturally able to reduce carbon by pulling it out of the atmosphere.
Every industry has a role to play to mitigate climate change. And at McDonald's, maximizing our positive impact on the environment through our supply chain as well as at our restaurants is a top priority to truly be sustainable. What's important for our business and what's important for the environment must be aligned.
Hitting Science-Based Targets
As one of the world's largest food companies, McDonald's has a responsibility to reduce its carbon footprint—which is why we are the first restaurant company to set a science-based target to reduce greenhouse gas emissions. Our size and scale uniquely position us to share best practices and help develop agricultural solutions to achieve our target and support global efforts to act on climate change. By some measures, improving how we use land—or don't use it—can get us significantly closer to achieving the goals of the Paris Agreement.
Naturally, that's easier said than done.
For companies similar to McDonald's, with supply chains that encircle the world, it's important that we work with our suppliers and our suppliers' suppliers to curb climate change. McDonald's does not produce any food directly; however, we work closely with our supplier network so that we can continue to serve our customers the quality food they expect long into the future.
In fact, about 70 percent of McDonald's carbon footprint rests in our global supply chain, particularly across beef, poultry, dairy products and packaging.
Conservation of Habitats
Our scale allows us to engage producers everywhere, from ranchers in the grasslands of Canada to soy farmers in the savannah of Brazil. We can also drive the conservation of habitats, an impactful means to put more carbon in the ground and out of the atmosphere. This, in part, is why we've committed to stop sourcing beef, soy, palm oil and other priority products that contribute to the loss of forests, grasslands, and other habitats with high conservation value by 2020.
We've seen several instances where production can rise even as deforestation rates fall.
In 2006, for example, McDonald's was among the first companies to commit to the Amazon Soy Moratorium, a voluntary agreement among companies to stop sourcing soy from newly deforested land in Brazil's Amazon. Between 2005 and 2013, deforestation rates there dropped by 70 percent, while soy production increased on already established land. However, even as deforestation rates dropped in the Amazon, other landscapes saw an increase.
There's no reason to keep converting these habitats. In Brazil, researchers identified enough degraded land in the Amazon and Cerrado that can be rehabilitated and made productive again to meet future demand for beef and soy through 2040.
Today, McDonald's is leading in collaborative efforts to end deforestation in Brazil's Cerrado biome. We are working in our supply chain there to replicate the successes we saw in the Amazon.
Keeping Carbon in the Ground
Conserving grasslands represents an opportunity to offset a huge amount of emissions.
An analysis of several dozen studies quantified how improved grassland management can increase the landscape's natural ability to build up more carbon underground. Improved cattle-grazing practices increased the grasslands' carbon storage rate by about 112 tons of carbon per acre per year—equivalent to the emissions from 24 passenger vehicles. Now multiply that impact: Grasslands cover about 12 billion acres, or 40 percent, of the planet's livable surface.
The impact of land management is enormous.
Unfortunately, grasslands are also the most at-risk biome on the planet. One of the world's last four intact grasslands is right here in the United States. The northern Great Plains are where about 20 percent of the country's beef cattle are born and raised.
The Northern Great Plains
A growing number of ranchers are employing techniques aimed at enriching the soil and the grasses, driven by their experience that good soil makes good grass, and good grass makes good beef. The landscape, after all, did evolve with large, grazing ruminants. With help from ranchers, cattle can maintain the grasses as bison did for millennia—a win-win for the grasslands and the rural communities that rely on ranching to survive. This is happening in other ecosystems as well, including Brazil's Pantanal wetlands.
Of the land humans use to produce food, about two-thirds is pasture for livestock. The rest is for crops. While some have proposed dedicating more land to crop production, converting pasture to crops is often not viable; the land may be too arid, too rocky, too sloped or otherwise poor for farming. Yet cattle can turn that land into a food source, converting the grass we can't eat into protein we can. They even help the land store more carbon, offsetting some of the methane they release.
We need to leverage every solution possible—and land is a solution that is hiding in plain sight.