Economy
The State of Circular Economies around the Globe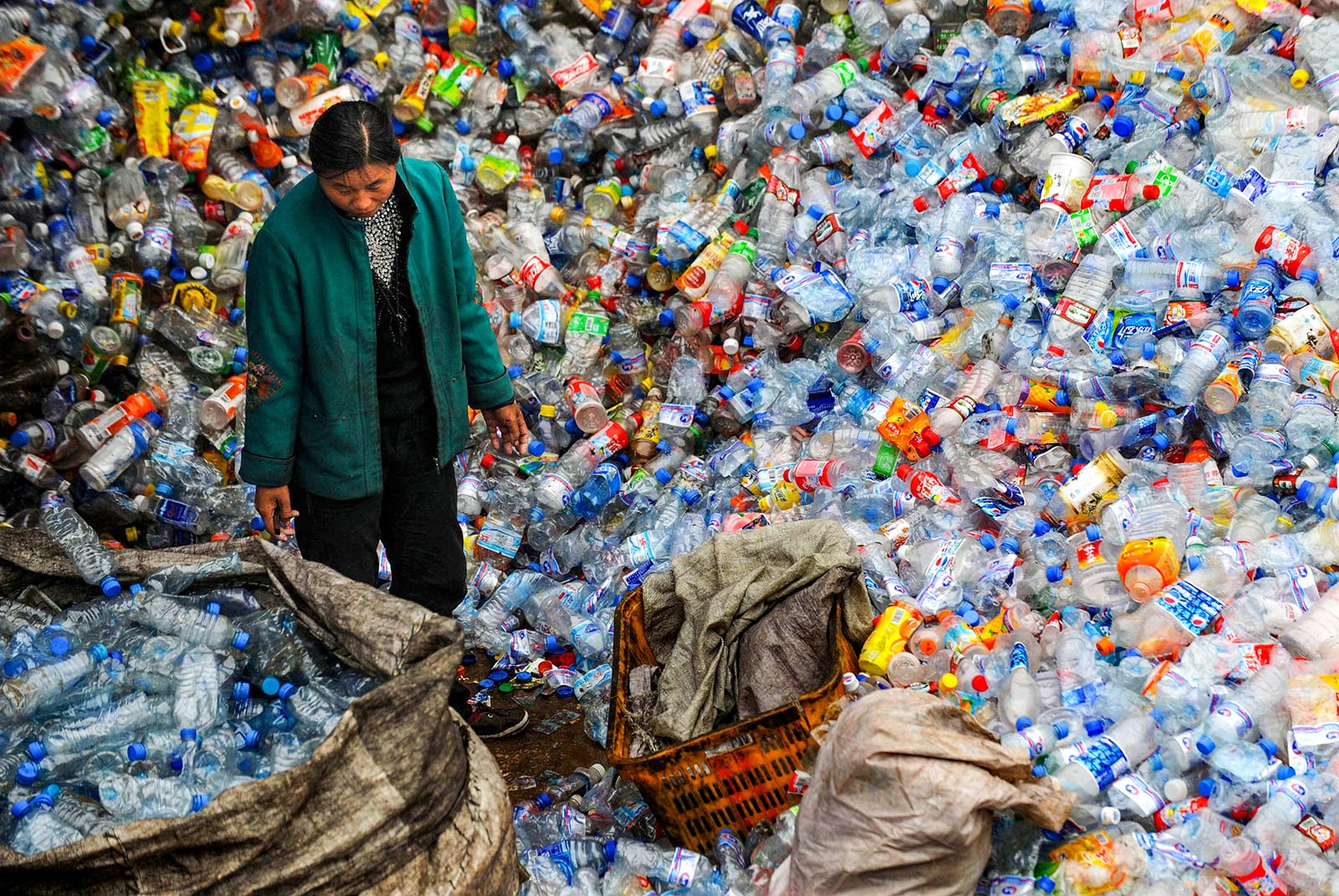 Natural resource consumption is growing at an alarming rate. United Nations estimates suggest that the level at which humanity is using up earth's naturally occurring resources, including water, land, air, forests, and minerals, among others, will double by 2050. This situation—a byproduct of growing global populations, consumption trends in developed economies, and the economic transformation of developing countries—is clearly unsustainable. In the long term, our ravenous resource consumption puts us on a course toward grave economic, social, and geopolitical consequences, ranging anywhere from a degradation of the standard of living, to the disappearance of habitable land, and even to war.
A transformation of economic models may be the solution. Currently, most production and consumption follows the linear "take-make-dispose" model; a more sustainable option may be the circular "reduce-reuse-recycle" model. The circular economy can "close the loop," explains one Oliver Wyman report, by "reusing end-of-lifecycle products as raw materials, sharing idle resources, using renewable resources, or extending the product lifecycle," ultimately paving the way toward a reduction in resource use.
The potential benefits of shifting to the circular economy are tremendous. There are the readily apparent benefits of a system based on reuse, namely the reduction of waste and emissions. But even beyond this, the circular economy would reduce dependence on imports and stimulate economic growth by creating news jobs and spurring development of green technologies.
High-income economies currently consume 10 times the amount of resources per capita that low-income economies do. So it's worth asking: What is their progress toward a circular economy? The results are mixed.
The United States
According to U.S. Environmental Protection Agency data, since 2010, trends in recycling and landfilling of municipal solid waste have remained static. A small number of cities and organizations have committed to principles and goals aligned with the vision of the circular economy: New York City's Zero Waste initiative, for example, aims to reduce the amount of commercial waste by 90 percent by 2030 through a range of government programs and interventions. In 2016, the U.S. Department of Energy allocated $70 million in federal funds to the REMADE Institute, with the stated goal of "driving down the cost of technologies essential to reuse, recycle and remanufacture materials." However, beyond this, there have been few broad federal initiatives comparable to those currently being pursued by China and the European Union.
China
In 2009, China instituted the Circular Economy Promotion Law; however, one recent study suggests that the law has not achieved its desired effect, with the study's authors noting that "the CEPL has not realized its target of promoting the transition of [China's] economic development model." The study's findings also suggest that progress on developing a circular economy is "closely linked to the macroeconomic situation." The study's authors developed a model that tracked China's level of adoption of a circular economy and found that this metric fluctuated significantly in 2007 and 2008, during the time of the global financial crisis.
Europe
In 2015, the European Commission adopted a Circular Economy Action Plan, with a stated goal of "[unlocking] the growth and jobs potential of the circular economy." This was the first prong of the European Union's commitment to transitioning toward a circular economy. Soon after, in 2018, the EU adopted new rules that set specific waste management targets for member states: By 2025, 65 percent of all packaging waste would be recyclable; by 2030, that target would increase by five points to 70 percent. Similar goals were established for municipal waste as well. The ultimate goal? Phasing out incineration and landfilling in favor of reuse. Some estimates suggest that the European economy could see a 3.9 percent GDP increase by shifting toward circular economy practices.
The United Kingdom
In 2018, the UK Department for Environment, Food and Rural Affairs (Defra) signaled its intention to sign on to and abide by the EU's circular economy strategy, despite changes to the country's member status and relationship with the European Union following Brexit. In fact, the director of environmental quality at Defra noted that the UK's unique status gave the country leeway to go beyond the EU's targets.
Canada
Although there is only limited research done on the impact of a shift toward a circular economy in Canada, analyses of similar countries suggest huge benefits. Spain, a country with a comparable labor force, stood to add 400,000 jobs from such a shift, according to research aggregated by the Smart Prosperity Institute.