Environment
The Thirst for Power: Hydroelectricity in a Water Crisis World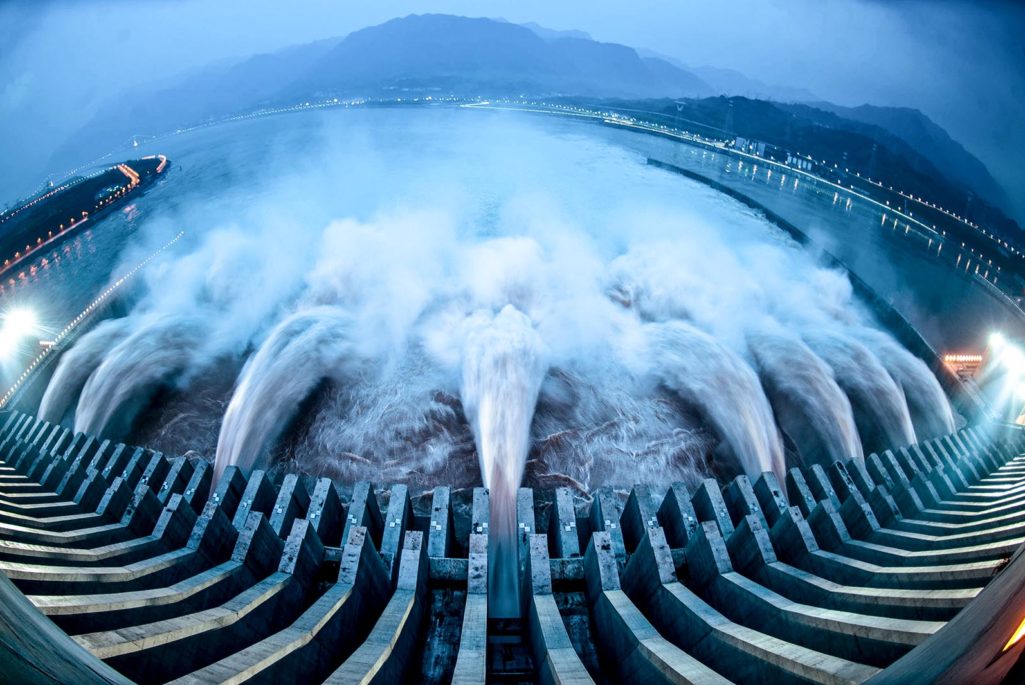 The Earth's thirst for power is teetering toward crisis in an era of increasing water scarcity where nine of its largest operating power plants are hydroelectric.
As the countries work to balance the energy trilemma and provide secure, affordable and environmentally sustainable energy, the link between energy and water and the rising demands for both are stressing resources.
In a report issued earlier this year, the World Energy Council noted that the UN "has projected there could be a 40 percent shortfall of water availability globally by 2030." The WEC warned that "we will start to see the effects of water scarcity on energy supplies in the very near future."
The fourth largest power plant in the world, the Guri dam in Venezuela, is so short of water that power outages could last up to eight hours a day, forcing factories to close early, driving down production and creating darkened havens for muggers and other criminal activity.
Hoover Dam—one of the largest power plants in the United States—has reduced its generating capacity by 23 percent, owing to a drop in falling water levels. If climate change predictions prove true and if stricter water governance policies aren't put in place, there won't be enough water to drive the dam's power-generating turbines. "It is an outcome that would destabilize energy markets in the Southwest, send retail customers that serve millions of residents to the spot market to buy power at up to five times the cost and dissolve the illusion that rivers are infinitely malleable to our own purposes," wrote environmental journalist Brett Walton.
It is not just hydro-power that is at risk from changing climatic conditions. Water is used all along the energy value chain in primary energy production (coal, oil, gas, biofuels) and in power generation (hydro, cooling). As much as 98 percent of the world's electricity depends on water and could be affected by a water shortfall by 2030.
More than half of the world's power utilities from 2009 through 2014 experienced the negative effects from water shortages, with two-thirds of power utility and energy companies indicating that water scarcity represents a substantive business risk.
Water scarcity is already having a global impact on power generation, according to the World Bank:
South Africa: Lack of sufficient water resources in South Africa have forced all new power plants to shift to dry-cooling systems, which cost more to build and are less efficient than water-cooled systems.
North America:

 In the U.S., a number of power plants were forced to shut down or reduce power generation due to low water flows or high water temperatures, resulting in significant financial losses. In 2012, California's hydroelectric power generation was 38 percent lower than the prior summer due to reduced snowpack and low precipitation, further emphasizing the need for integrated energy-water planning to identify and reduce risks, maximize benefits and avoid financial losses.

India: In 2013, a thermal power plant was forced to shut down because of severe water shortages. And this year hydropower dropped 20 percent compared to 2015.
Australia: During one of the worst droughts in 1,000 years, three coal power plants had to reduce electricity production to protect municipal water supplies in 2007.
The World Bank goes on to say:
Without significant action, these types of problems are only expected to get worse. By 2035, the world's energy consumption will increase by 35 percent, which in turn will increase water consumption by 85 percent, according to the International Energy Agency. Climate change will further challenge water and energy manage­ment by causing more water variability and intensified weather events, such as severe floods and droughts.