Geopolitics
Trade Sanctions as a Tool of Statecraft Remain in 'Constant Motion'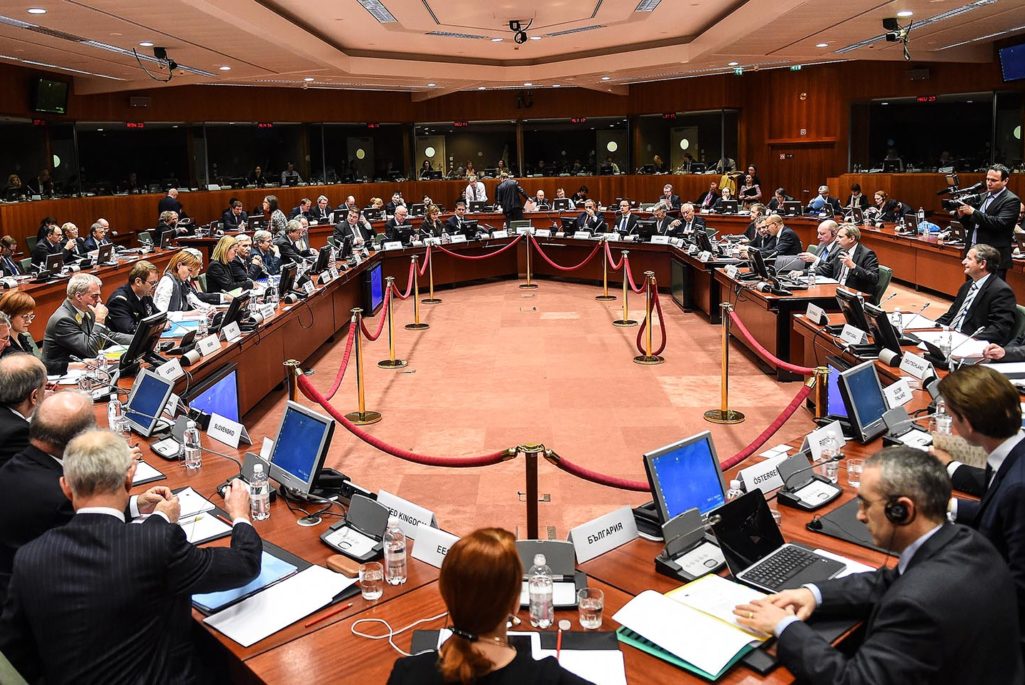 Violence in Ukraine. Abuse of human rights in Syria. Repression of democratic freedoms in Burma. These are only the most recent issues leading to the use of sanctions across the world by the U.S., but they join decades-old embargoes in cementing a growing trend in trade policy: the increasing use of economic sanctions as a negotiating tool during times of conflict.
However, with the momentous lift of the Cuban embargo, will sanctions remain a leading option? A broad range of trade experts recently discussed the changing landscape of U.S. sanctions and while each had a particular view on the issue, all agreed: Change is the only constant.
"We should all continue to expect the unexpected," said John Smith, Deputy Director of the U.S. Office of Foreign Assets Control (OFAC). "The nature of economic sanctions is in constant motion."
Between 1914 and 1945 sanctions were typically used to thwart military operations or in conjunction with a war effort; however, in recent decades economic sanctions have covered a broad range of issues, from cleaning up the environment to nuclear nonproliferation.
Smith called the news of President Obama lifting Cuba's sanctions "breathtaking," but stressed the unwavering commitment the U.S. has to keeping other sanctions in place. He said OFAC is prepared to increase costs in Russia if the crisis in Ukraine gets worse. And while negotiators say a final, sanction-lifting agreement on the Iran nuclear deal will come at the end of June, Smith appeared wary of its success.
"The nature of economic sanctions is in constant motion," John Smith, Dep. Dir., US Offfice of Foreign Assets Control
"The deal is not done yet," Smith said. "We believe the one and only way we can insure Iran makes the hard choices necessary to satisfy the world, is to make clear that we will continue to vigorously enforce our sanctions if necessary."
Representatives from the private sector appeared hesitant to fully back continued sanctions, due to the complex business regulations associated with them.
"Targeted sanctions are very difficult to comply with," said Kathleen Palma, a Senior Executive within International Trade Compliance program at General Electric. "You never know the level of information you'll receive or the certainty of that information, "she said. "The degree of difficulty of getting it right has gone up significantly… I think that's a trend that will only continue."
The anticipation of a booming U.S. market in Cuba remained a major focal point of discussion. However, all speakers remained cautious in predicting major change.
"There's always an appeal of a place you couldn't go to and now you can, Cuba is like a shiny diamond to many businesses," Palma said. "But do I expect that to be a huge growth in the near term? No."
It will take significant time before companies feel confident enough to kick off large-scale trade in Cuba, according to Lauren Wilk, the Director of Trade Facilitation Policy at the National Association of Manufacturers. "And it will be a challenge to do business with the private sector, because there isn't much of a private sector to do business with."
While the trade experts shared cautious review of the growing sanction landscape, Smith acknowledged the clash between federal regulators and private industries over embargoes. But, he said, [today's] type of meetings only help bring the two sides together.
"We're better off when we talk to each other and hear from each other," Smith said.