Economy
When Will the TV and Film Industry Emerge From Lockdown?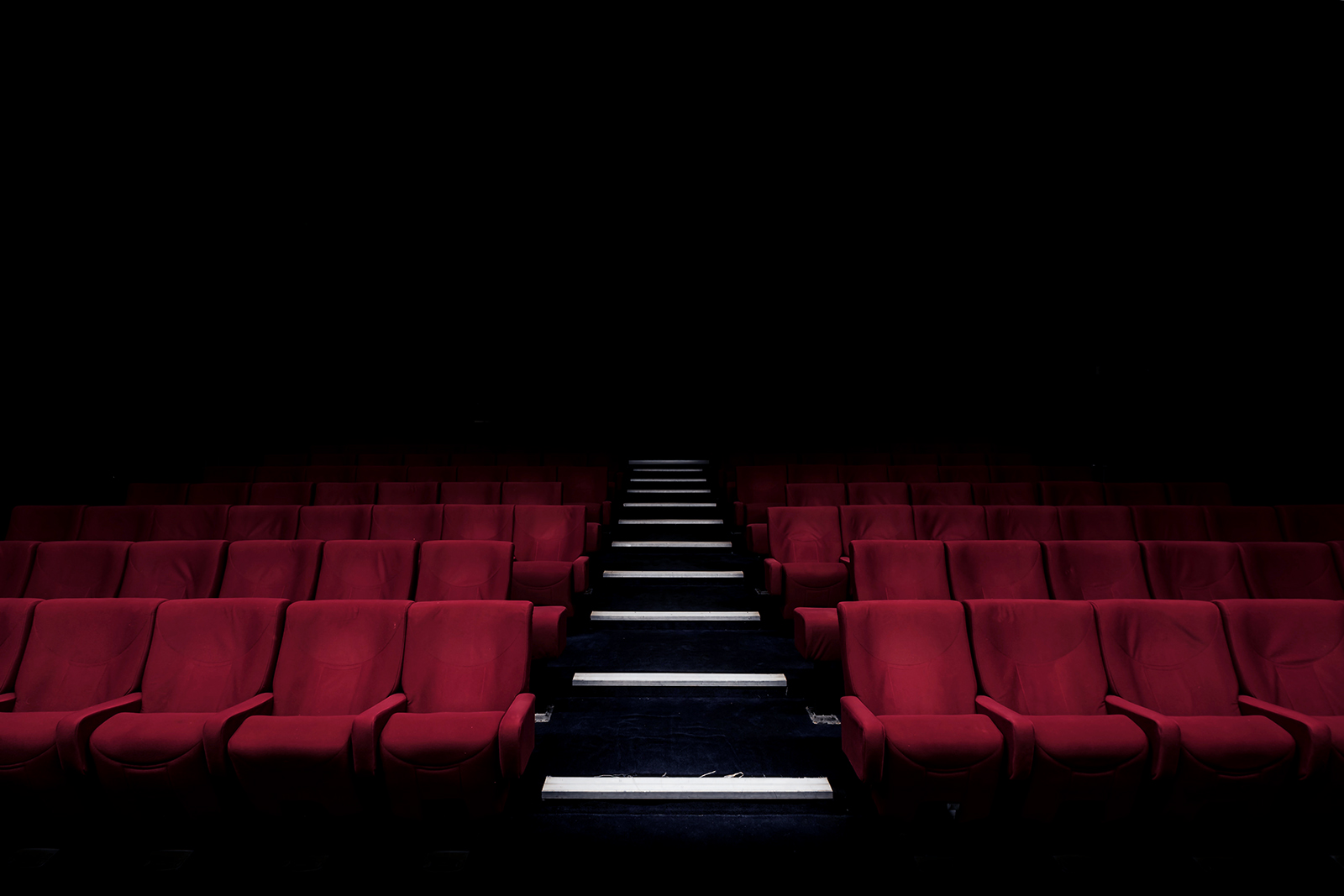 Times are tough right now in Bollywood, Nollywood, Shanghai and Hollywood. 
Pre-COVID-19, these Tinseltowns were booming. In the last quarter of 2019, Billboard reported a record $42.5 billion take at the global box office, with notable ticket sale increases for China, Japan, France, Russia, Mexico and Brazil, among others. 
In the U.S., Disney dominated movie theaters, even as viewers shifted their eyeballs to the small screen. Grand View Research reported the value of streaming worldwide at $42.6 billion, predicting around 20% growth by 2027. Content production for every kind of screen was on the rise everywhere. The U.S. industry alone employed two million people. Then, coronavirus happened.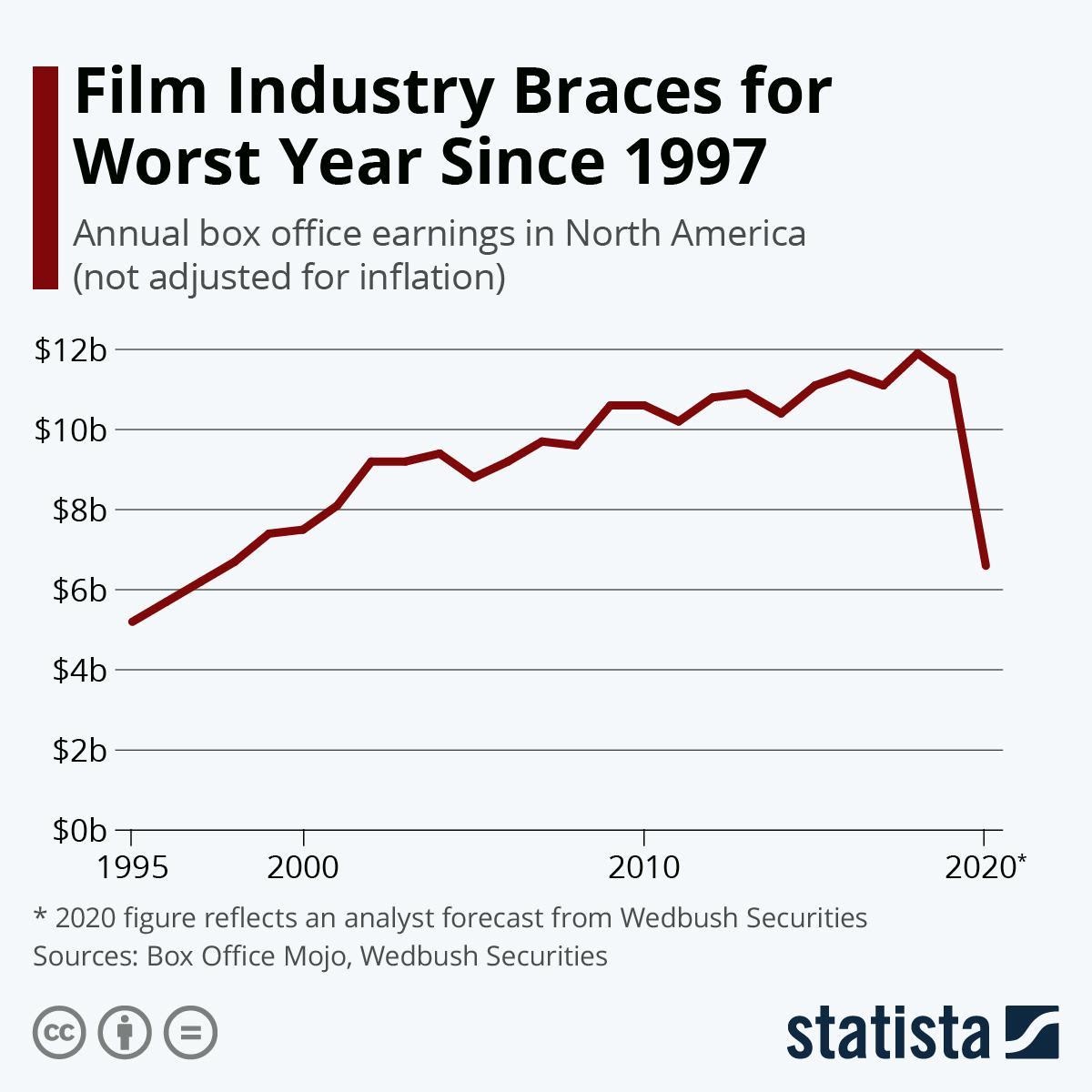 COVID-19 abruptly put an estimated 5,000 Chinese film and TV companies out of business, Canada lost 172,000 film jobs and $2.5 billion in production revenue, and Australia said goodbye to more than $25 million worth of shoots. India took a $330 million hit at the box office and cancelled all shoots indefinitely. 
Comic-Con and the huge SXSW Festival didn't happen, the 2021 Oscars may be postponed after announcing the consideration of non-theatrically released (i.e., streamed) movies for Best Picture — previously unthinkable. U.S. box office revenue is predicted to fall by at least 50% for 2020, exhibitors like the AMC chain have seen their stock drop by more than 20%, studios all around the country are dark, and some 290,000 performers and crew members are out of work. 
Shift to Streaming Accelerated
And yet, there are more eyeballs on screens than ever before, because the coronavirus has dramatically accelerated the shift that had already begun toward streaming devices as the viewing point of choice for consumers. 
In our new pandemic world, when so many people are stuck at home, streaming devices have become our main source of information, education and entertainment. So even as revenue from movie theaters has dried up, cash is flowing fast and furiously to the streamers. And deal-making in Hollywood, says entertainment attorney Tara Kole, has continued apace. 
At the close of 2019, the Motion Picture Association reported the digital sector as the fastest growing in the business, surpassing theatrical revenue of $42.2 billion with a $47.8 billion take.
Before COVID-19, Netflix appeared to wobble under the weight of the unimaginable debt it had taken on in order to lead the digital field. Disney+ loomed large and loaded, leading a pack of challengers including Amazon and Apple. Then, the world shut down, and Netflix grabbed 15 million new subscribers worldwide — more than double its target for the first quarter of 2020. HBO Max and NBC's Peacock must be kicking themselves for not getting their digital platforms up before the shutdown, but they are expected to catch up soon enough. 
Production at a Standstill
But while demand soars, production remains — for the most part — at a standstill. 
Small centers like Iceland, South Africa and the Czech Republic have opened for filming, but big productions will only locate there if they can get the talent to agree to fly. 
The big question on Hollywood's lips is, when will production start again? California Governor Gavin Newsom was expected to announce guidelines for the industry last week, but so far, there is no word from his office. Meanwhile, the business is witnessing unprecedented cooperation between the directors, writers and actors guilds, the crew unions, the studios, and everyone with an interest right now, says Crazy Rich Asians producer Nina Jacobson. "Everyone's putting their heads together to get us safely back to work as soon as possible." 
Stringent health protocols for sets, necessary in the absence of a vaccine, will significantly raise the costs of production. Set against falling box office revenue, that's going to make film financing harder than ever. And in a business that is already a gamble, heightened risk aversion is likely to come at the cost of inclusion and diversity. It is always the weaker voices that suffer in an economic downtown, and the film and TV business is unlikely to be an exception. 
There is an argument that the streamers will give independent and new voices a boost. Smaller movies, like All Day and a Night have released straight to Netflix and achieved much higher numbers than they might have with an initial theatrical release. Producers are pivoting toward stories with fewer characters that can be shot locally, in a limited and contained environment. 
But there is still no date on when cameras will roll on new shows. 
Insurance Is the Biggest Obstacle
The single biggest obstacle to Hollywood reopening, says T.K. Knowles of Bob Industries, is insurance. 
Productions have to be insured against stoppages and delays. COVID-19 brings the risk factor to a whole new level. If a lead actor contracts the virus and the shoot is put on hold for 14 days or however long it takes for them to recover, the cost can run into millions per day. Major insurers currently face a hit of millions of dollars due to the coronavirus shutdown, according to Brian Kingman, who helps Hollywood find insurance coverage.
Asking companies to step in and underwrite possible future COVID-19 stoppages is like "asking someone who's being bitten by a snake how much venom they can tolerate," Kingman says. It's not even a risk you can diversify. 
Bigger companies could underwrite their own projects, but it's more likely that Congress will step up to solve the problem with a pandemic insurance relief bill, tabled by U.S. Rep. Carolyn Maloney D-N.Y. Governments are already providing support to the industry in South Korea and China, which are expected to begin shooting again this month.  
Meanwhile, the filmmaking business is adapting, with live shows around the world broadcasting from presenters' homes. In the U.S., companies like Google and Done+Dusted are pulling off socially distanced and remotely shot miracles like Graduate Together. The delayed Cannes Film Festival will take place online in June, and while some movie theaters may never reopen, distributors and exhibitors are confident that — in time and with a vaccine — audiences will return to cinemas to experience big event movies that just don't play on a TV or a phone. 
The uncertainty is stressful, the change is scary, but no one is in any doubt — whether it's next week or next quarter — that production will resume, that audiences will return to movie theaters and that TV shows will go on. As Tara Kole said, "the film and TV business is optimistic by nature, full of energetic, can-do problem-solvers." Cameras will roll again soon.