Environment
Using High-Tech Infrastructure to Fight Climate Change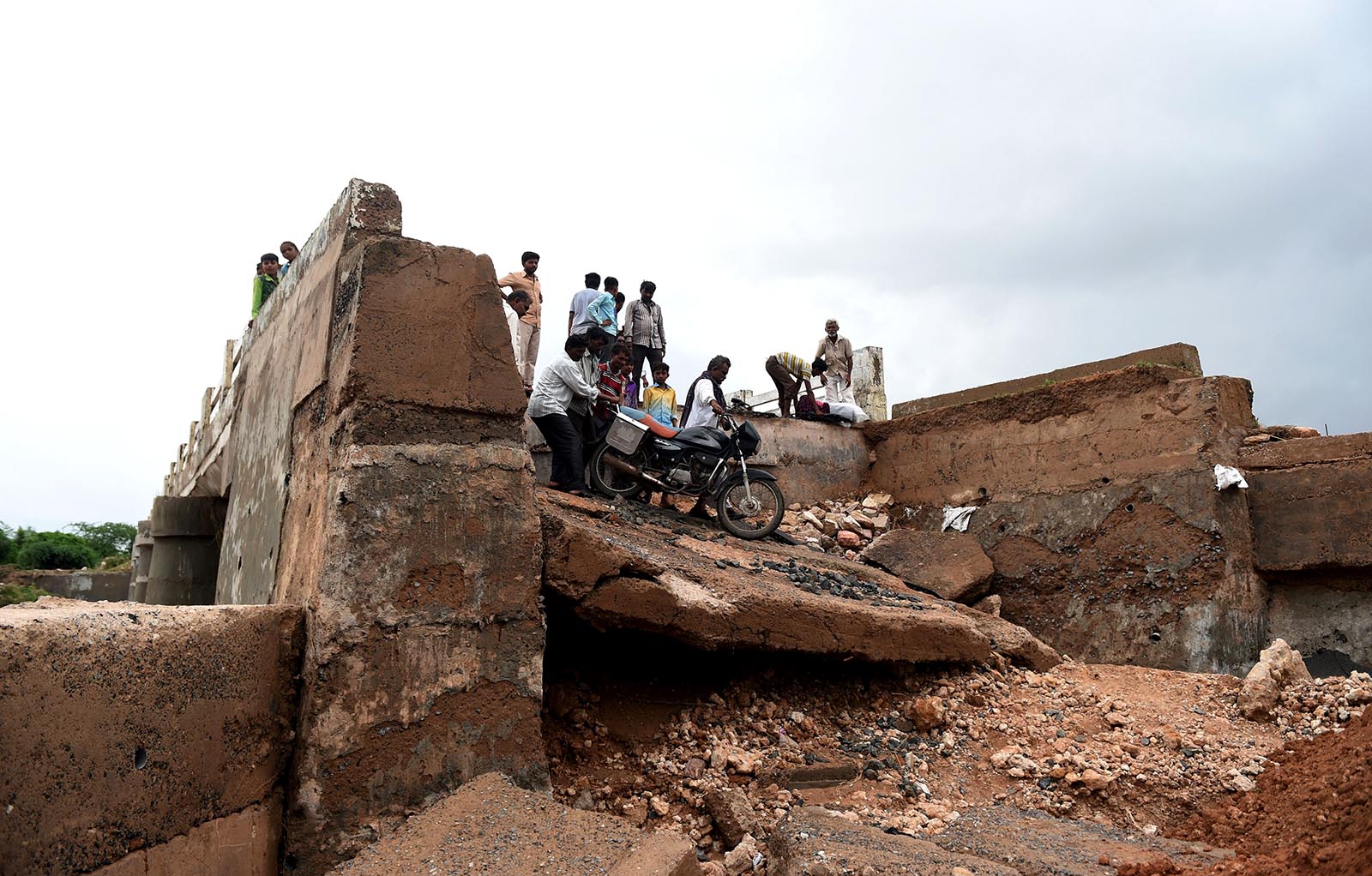 Climate change is a growing threat to prosperity in Asia and the Pacific. The region is the most vulnerable to the ravages of climate change. In fact, the Asian Development Bank estimates that from 2006 to 2015, extreme climate-related weather events caused an annual $46 billion in economic and social losses as well as over 330,000 fatalities in developing Asia.
This damage bill was exacerbated by a lack of climate-resilient infrastructure. Taking urgent action to combat climate change and building infrastructure that can withstand its impacts are critical to achieving sustainable development in the region.
Using advanced technology when building or upgrading infrastructure can help reduce climate-related risks, and climate-resilient technology is already being incorporated into infrastructure in various sectors.
The transport sector, for example, is gravitating towards climate-proofing techniques such as applying concrete mixes that are more durable, and elevating roads to cope with temperature rise and flooding. In the energy sector, solar power is now widely used in many projects. The International Energy Agency forecasts solar power will account for 16 percent of global electricity generation by 2050.
In the water sector, devices and tools to purify saltwater can be life-savers in areas with serious drought problems and insufficient water supplies. ADB's Jaffna Kilinochchi Water Supply and Sanitation Project in Sri Lanka is a good example.
Hard and Soft Technology
Both hard technology and soft technology complement each other to enhance the resilience of infrastructure to the climate variability of a warming planet.
The resilience of physical equipment and infrastructure becomes more effective when it is coupled with appropriate soft technology, which encompasses knowledge and skills such as management practices, training and capacity building, and institutional arrangements and support.
For example, innovative project management skills such as performance-based maintenance—which offers incentives for contractors to save on maintenance costs—can slash the life cycle costs of roads.
The economic and social benefits of building high-tech, climate-resilient infrastructure go beyond preparing for climate change. If climate-proofing is adopted early enough, we could avoid a huge number of air pollution-related deaths, or losses in agriculture and labor productivity.
Levelized Cost of Electricity by Type of Energy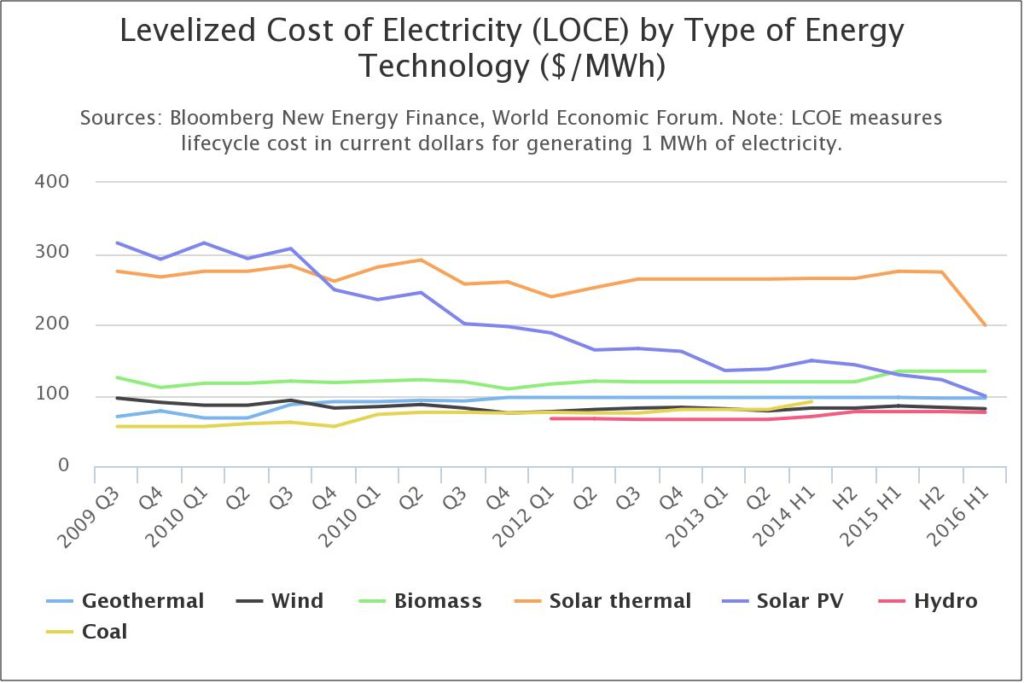 Furthermore, depending on the technology, sector and project site, the lifecycle costs of high-tech infrastructure can be smaller than for infrastructure built using conventional technology.
For instance, the cost of generating electricity using solar cells has been declining rapidly over several years. The fall has been so sharp that this technology is expected soon to be even cheaper than traditional coal- and natural gas-powered electricity generation.
High-Tech Infrastructure Delivers Value for Money
ADB's recent report Meeting Asia's Infrastructure Needs has shown that $200 billion in extra investment is needed to climate-proof the region's existing and new infrastructure in developing Asia. This is in addition to $1.7 trillion of annual infrastructure investment needs. Clearly, it will be no easy task to bring advanced technology to where it is needed most.
Least-developed countries are often discouraged by the expense of adopting climate-proofing technologies, particularly the high initial upfront costs.
The truth is, though, that these technologies are not always costly. In fact, in many cases least-developed countries may not even be aware that such technology is available.
Using advanced technology when building or upgrading infrastructure can help reduce climate-related risks, and climate-resilient technology is already being incorporated into infrastructure in various sectors.
Moreover, countries faced with pressing short- and medium-term development goals, other than mitigating the impacts of climate change, have yet to allocate the resources needed for infrastructure that yields long-term benefits.
Multilateral development banks such as ADB can play a pivotal role in promoting the use of advanced technology for infrastructure projects by continuing to provide technical assistance and finance low-carbon projects.
We must also encourage and motivate innovative companies in the private sector to participate in this process, through instruments including public-private partnerships.
Finally, policymakers should be urged to evaluate the costs and benefits of high-tech, climate-resilient infrastructure—and then move proactively to build it.
This piece first appeared in the Asian Development Blog.