Geopolitics
Crises in Lebanon Are Sparking a Societal Uprising
An Altamar podcast interview with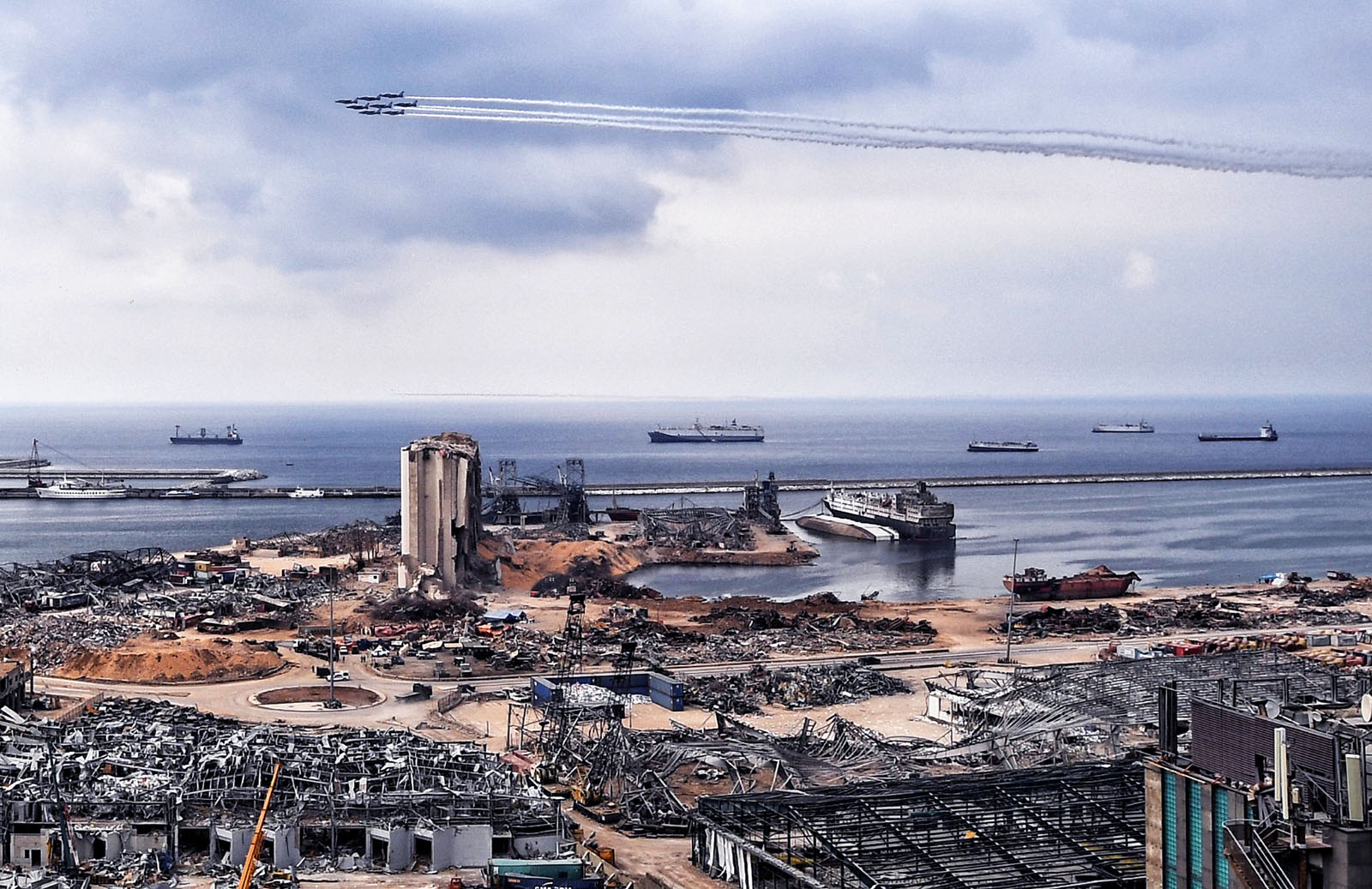 The blast that rocked Beirut on August 4 left at least 200 Lebanese dead, thousands injured and about 5% of the population homeless. It rattled a nation already afflicted by the pandemic, an economic crisis and severe mismanagement. In response to mass protests, the prime minister and entire government cabinet resigned, throwing the country into further chaos.
Paul Salem, one of the world's leading experts on the Middle East, joined the Altamar podcast team of Peter Schechter and Muni Jensen to discuss whether Lebanon can recover — and tackle its underlying flaws and limitations. Salem is the president of the Middle East Institute (MEI), a think tank that specializes in evaluating political change, transition and conflict within regional and international relations of the Middle East. 
He is the author and editor of numerous books and reports on the region. Prior to joining MEI, Salem was the founding director of the Carnegie Middle East Center in Beirut. Before that, he was director of the Fares Foundation and founded and directed the Lebanese Center for Policy Studies, Lebanon's leading public policy think tank. 
According to Salem, Lebanon faces a number of existential issues that make it difficult for the country to recuperate. Perhaps the biggest problem is the widening presence of the militant group, Hezbollah, "which does not obey the Lebanese constitution or Lebanese authorities and, basically, is a state within a state, which is a kind of mortal wound that Lebanon cannot fix on its own." Salem points out that the Hezbollah problem cannot be resolved without a far-in-the-future regional solution that includes Iran.  
A Lot of Hard Choices
Lebanon has deeply entrenched economic and political issues to unravel. The blast "came at the tail end of nine, 10 months of a really horrific economic collapse," says Salem.  
The path forward will be riddled with hard choices. "[The possibility of fixing Lebanon's economy] would be through significant reforms that would have to be made inside Lebanon and then through serious negotiations with the International Monetary Fund (IMF), as well as serious international support," says Salem. Promises of assistance from foreign allies such as France indicate that "the international community is willing to give [help] if the government implements reforms." 
At the moment, however, "there is no real IMF engagement because there's been no seriousness on the side of the Lebanese government. … To get any of the big ticket items from the IMF, which would be more of a $10 billion loan … requires much more fundamental reform." 
Indeed, change is difficult, especially in Lebanon, where there's "a political logjam in which you have a corrupt oligarchy, which has been running the place for about 30 years, very sectarian, very corrupt, and which has led the country to this sort of bankruptcy at the economy level and bankruptcy at the level of basic governance," Salem says. 
Awakening of Civil Society
Amid all of this pessimism, he points to one positive sign — a shift happening over the last year: "There is a kind of an uprising that began last October that's trying to bring change … what the uprising or civil society groups are calling for is a new government of independent, capable people." Despite the dramatic shake-ups in Lebanon so far, Salem is pessimistic that much change will continue. As a result, "I only see a window for limited engagement with the international community to help Lebanon away from complete collapse. But I don't see a window for real positive, full-scale engagement at this time." 
Anger among Lebanon's citizens remains widespread but disorganized. Activists include "leftists and rightists and socialists … but they are realizing that they have to coalesce. … They have to speak with one voice if they're going to have any chance of presenting a real alternative to the Lebanese people or even the international community," argues Salem. 
Unity will be fundamental to keeping the pressure on Lebanon's government: "Keep in mind, Lebanon is and remains an electoral democratic system … there's supposed to be an election in 2022 where people will have a chance to vote differently. But in order to do that, you have to organize, mobilize, get the vote out."
The Rippling Effect on the Region
The stakes couldn't be higher. "If the state fully collapses, as it did in 1975, Lebanon will then descend into a chessboard of warring militias belonging to different communities. Hezbollah will certainly be the biggest, and it will also probably mean a rapid return of ISIS and al-Qaeda because there will be nothing to stop them," says Salem. The nearly 1.5 million Syrian refugees in Lebanon would be displaced yet again, sparking "an exodus through Cyprus, which is very close. And from Cyprus to Greece, Greece to Europe as a repeat of what happened a few years ago." 
Salem is not convinced that Lebanon will weather this storm. 
Would Lebanon's collapse mean more trouble for the Middle East? Salem is not sure that Lebanon's failure would change much: "Lebanon's demise would mean a lot for the Lebanese. It would be very troubling for the Europeans. But I think, sadly, the region, living with failed states in Yemen and Libya and Syria and to some degree, Iraq, would not be probably profoundly changed by yet another Arab country going down the tubes." 
Altamar is a global politics podcast hosted by former Atlantic Council senior vice president Peter Schechter and award-winning journalist Muni Jensen. 
Subscribe to the Altamar podcast on: Apple, Spotify, or Google.