In Practice
What Risks Are Chinese Businesses Worried About?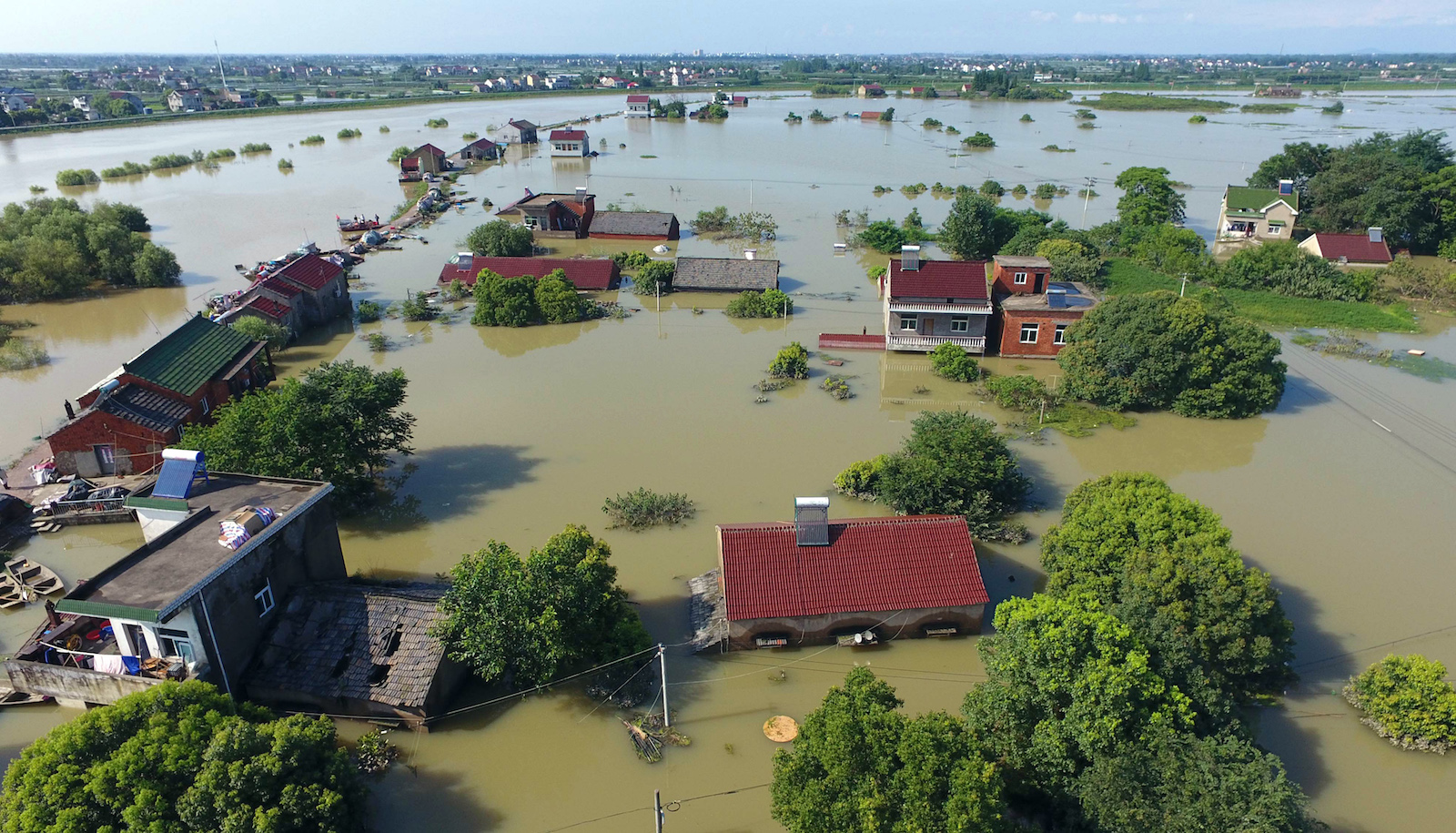 This is the fourth in a series of articles that seeks to provide a nuanced analysis of the risk profiles for five countries in Asia-Pacific and aid business leaders in understanding the region's diverse risk environment. These articles complement the 2019 Global Risks Report, which is produced by the World Economic Forum in partnership with Marsh McLennan and Zurich Insurance Group, and will be launched on January 16.
According to this year's annual Executive Opinion Survey (EOS) conducted by the World Economic Forum, cyber- and economic-related risks dominate the top risk concerns for businesses in East Asia and the Pacific. These trends are also reflected in the risk rankings for China—four out of the top five risks are either cyber- or economic-related. To succeed in an increasingly challenging and uncertain environment, it is paramount that business leaders have a more nuanced understanding of these risks in the context of the countries and/or territories in which they already have or wish to have operations.
Building on the collective insights of Marsh McLennan's top management and experts, the 14 Shades of Risks in Asia-Pacific report examines the risk landscape in 14 economies in Asia-Pacific, including China, to help business leaders better understand the region. The report is the logical follow-up of Marsh McLennan Insights' From Threats to Impact, which surveyed the risk landscape across the region as a whole. Apart from analyzing the results from the EOS, the report also provides an in-depth analysis of evolving risks in these economies before providing economy-specific recommendations for business leaders. This article provides a snapshot of the report's analysis for China.
Risks to Chinese Businesses
Persistent threat from natural catastrophes. Among all risks, Chinese executives have been most concerned with the effects of natural catastrophes. In 2017, China suffered a total economic loss of $44 billion (297 billion yuan) from natural catastrophes, incurring 979 fatalities. Although these numbers are lower than those in 2016, continual efforts in improving the resilience of the country's infrastructure against natural disasters, especially in rural areas, are essential.
Exhibit 1: Impact of Natural Disasters in China
Furthermore, despite China being the fastest growing insurance market in the world, the country's catastrophe insurance protection gap remains significant. For example, only 9.8 percent of direct economic losses from storms affecting mainland China in 2017 was insured.
Balancing the challenges of growing debt and slowing growth. Over the past decade, China's debt burden has markedly increased, with credit to the nonfinancial sector reaching 261.2 percent of GDP in the first quarter of 2018. Additionally, ongoing trade tensions between China and the U.S., with associated tariffs on U.S. imports plus China's currency devaluation, may dampen consumer demand and pose additional challenges to the economy. As a result, China is currently dealing with the dual challenges of maintaining high economic growth and deleveraging the corporate sector.
In response, the central bank announced cuts to the commercial bank reserve requirements ratio for the fourth time in 2018, so as to release credit into the economy. Given the economic slowdown, however, businesses still have trouble refinancing their debts, and turning to the shadow-banking sector has become more difficult due to government crackdowns.
China is an extremely diverse market—making the Chinese market one of the best opportunities but also one of the most challenging.
Rising inequality amid economic growth. Although China has seen a sharp reduction in poverty over the past two decades, its rapid economic development was also accompanied by an increase in inequality. A continuation of this trend could not only threaten potential business disruptions due to heightened social tensions, but also hurt the middle class and become a drag on China's gradual transition to a consumption-led economic model.
Fortunately, the Chinese government has initiated broad policy reforms in areas such as income tax and the labor market to address inequality. As a result, the income GINI coefficient went down during the period of 2009-2015, and wealth gains from the synchronized global growth in 2017 have also benefited China with an increase in average and median wealth. Nevertheless, the recent increase of the income GINI number has raised concerns again over whether there will be continued progress in reducing inequality.
Exhibit 2: Income GINI coefficient* in China
Recommendations for Businesses in China
After a thorough analysis of China's unique risk landscape, senior management and experts from the Marsh and McLennan Companies recommend that business leaders use the following key takeaways to set strategic and risk priorities for doing business in China.
Be prepared for future economic uncertainties. Businesses in China may face major headwinds in the form of slower growth from China's shift to a consumption-led economic growth model, as well as global uncertainties such as the trade war with the U.S.
Consequently, businesses will have to become more nimble and agile in responding to potentially unstable market conditions.
Effectively incorporate environmental risk due diligence in any new investment decision. With China's geographic diversity and vulnerability to several types of natural disaster and extreme weather events, businesses need to conduct risk due diligence, including considered site selection and the incorporation of seismic or flood protection features in any new investment decision.
Build up a multidimensional cybersecurity management system. Businesses need to go beyond investments in cybersecurity technologies and regular systems review and risk assessment. A robust cybersecurity framework should also include external vendor and business partner risk management and leverage reliable internal and external experts to help manage vendors and provide quick access to market risk information.
To prevent cyberattacks, organizations also need to strengthen employee training and communication and consider transferring risk via cyber-insurance policies.