Society
When Aging and Automation Collide, Which Countries Lose?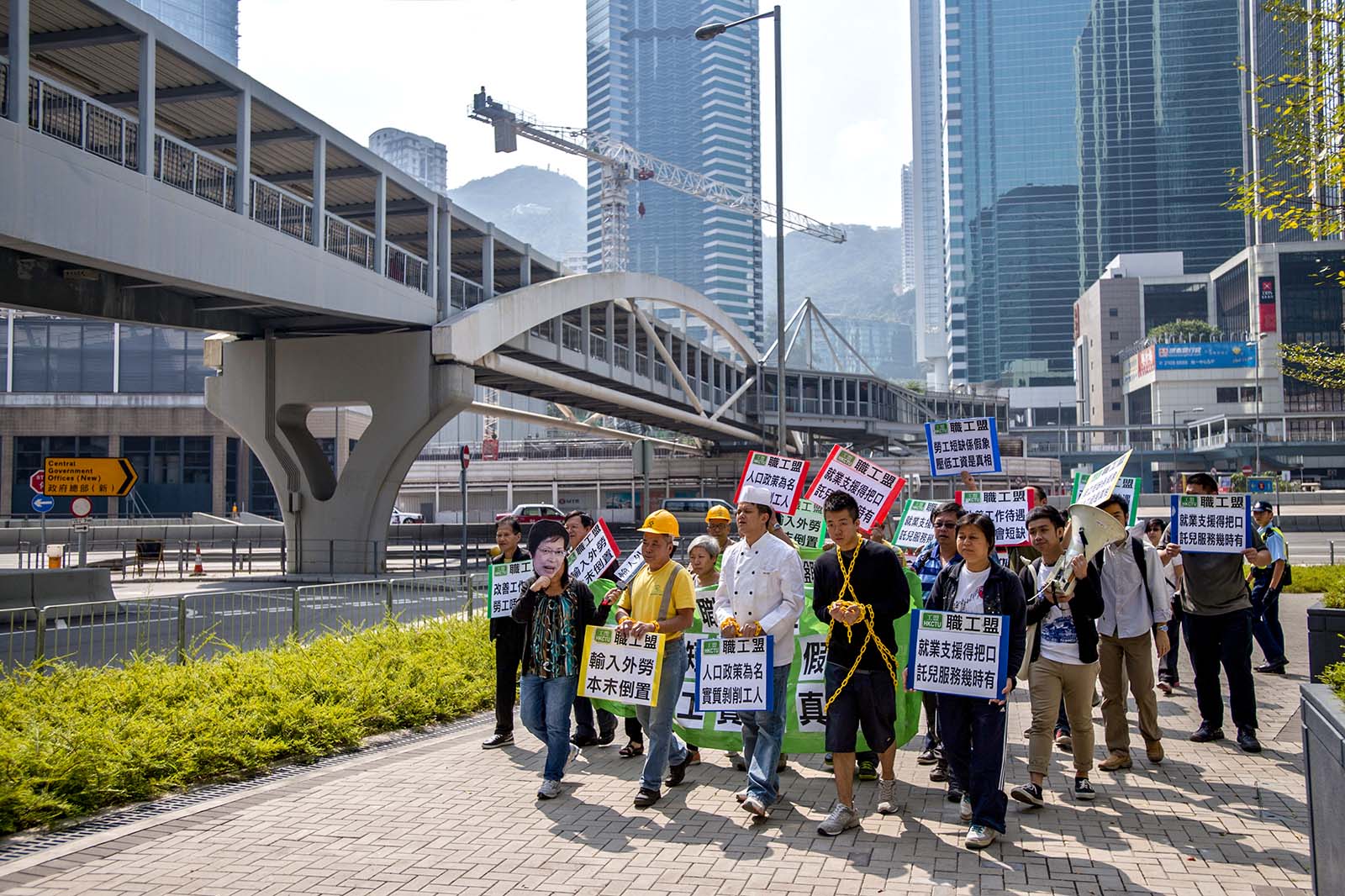 Today's workforces are facing two unprecedented and far-reaching trends: widespread societal aging and the automation of work by intelligent technologies. Increased longevity and declining fertility rates around the world are creating lasting shifts in the age compositions of workforces globally. Concurrently, emerging technologies are displacing workers and transforming the very landscape of work.
The confluence of these two trends of aging and automation therefore raises a crucial question: What effect will increased workplace automation have on populations of older workers? A new report from Marsh McLennan finds that older workers in several major economies are, in fact, at serious risk of being displaced by workplace automation.
Using age projections from the United Nations' World Population Prospects database and automation data from Oxford researchers Carl Frey and Michael Osborne, MMC's new report estimates what the risks of aging and automation entail in 15 key countries. The report found that countries facing a high risk of automation of jobs of older workers also tend to be projected to age rapidly in the coming decade. China, Vietnam and Thailand were found to have some of the highest risk levels, while Canada and Australia were found to have some of the lowest.
Of all the nations sampled, China was found to be the nation most at risk of the confluence of these two trends. The report shows that older workers in China are doing work that is on average 76 percent automatable. At the same time, between 2015 and 2030, the number of Chinese workers aged 50-64 will increase by more than 1.28 times. Of the European countries sampled, Italy is at the highest risk of both of these trends. Italy's older workers, on average, do work that is 58 percent automatable, and its population of older people is set to increase by 1.17 times. Clearly, the confluence of these trends will be all the more pronounced as both concurrently gain steam across the globe.
The report classifies these 15 countries by region and risk exposure into five key groups:
High-risk emerging Asia-Pacific: China, Vietnam and Thailand were found to have particularly large numbers of older workers at risk of job automation. As manufacturing hubs, these nations are at a high risk of worker displacement at the hands of technology across age groups—but older workers particularly so. These nations are also projected to age rapidly in the coming years: In China and Thailand in particular, more than 30 percent of the working-age population will be between 50-64 years of age by 2030. These nations will need to take significant precautions in the coming years to ward off against displacement of older workers.
High-risk developed Asia-Pacific: Singapore, Japan, and South Korea, despite being developed economies, also have populations of older workers that are at high risk of automation and are concurrently experiencing rapid aging. Notably, South Korea and Singapore were found to have older workers who face far higher risks of displacement than younger workers—more so than in the other nations sampled. Older workers in these nations are, indeed, disproportionately found doing low-skilled work, such as cleaning and serving food. Australia was found to be a notable exception in the region with a much lower risk score for older workers and a shrinking population of older workers.
High-risk Europe: Of the countries sampled in Europe, the report found the nations with the highest risks of aging and of older-worker job automation to be Italy and Germany. With large bases of manufacturing and industrial jobs, older workers in these two nations are widely employed in low-skilled and automatable work. Additionally, Italy is projected to have a working-age population that is 38 percent made up of workers aged 50-64 by 2030. More than a third of Germany's working-age population is projected to be aged 50-64 by 2030 as well.
At-risk Europe: With older workers doing work that is more than 45 percent automatable, and with populations of older workers projected to increase going into 2030, the UK, Sweden, and Switzerland will soon also find themselves facing these twin trends head-on. The onset of aging and automation trends are likely to be particularly pronounced in the UK, where controls on immigration following Brexit could speed up the aging of the working population.
At-risk Americas: Older workers are, on average, employed in work that is more than 45 percent automatable in the nations sampled from the Americas. Like many Asian nations, Chile's jobs employing older workers are at particularly high rates of risk of automation—at 63 percent—and the nation is projected to age rapidly going into 2030. By contrast, the U.S. and Canada's populations of older workers are projected to shrink as a proportion of the working-age population going into 2030, and these nations have comparatively much lower risks of automation to older workers. However, as politicians in the United States move toward restricting foreign labor, the aging of the American workforce could increase, and the skill composition of workers may shift as a result.
The report goes on to conduct this analysis on all OECD nations and Singapore to dig deeper into the factors that might explain why some nations have more older workers at risk of automation than others. The report finds four key themes behind the automation risks to older workers: education, public spending/welfare, industrial structures, and legal rights in financial systems. The report recommends that policymakers and firms take note of these factors as potential levers for reducing the risk of automation to their older workers.
Indeed, firms must invest in these levers to upgrade the human abilities and skills used in their operations. What in the past was considered "premium" in global markets will now be considered "standard"—a phenomenon that will necessarily push human workers out from lower-value work into more value-added services. For example, humans who previously worked as order-takers and payment processors will need to be transitioned into customer-service and dining-event management roles. Plant and machine operators will need to become specialty technicians and robotics monitors.
Companies, therefore, have much to benefit from investing the productivity gains from automation into their human workers—particularly older ones, who are increasingly willing and able to remain in and return to work around the world. Investing in older workers through firm re-training programs and older-worker accommodation strategies would help older workers re-skill and redeploy themselves into premium areas of the workplace and provide firms with a fresh source of vitality in a world of shrinking young labor forces. With labor markets around the world aging so rapidly, it will be incumbent upon firms to use the unique abilities of older workers as part and parcel of their digital evolution.