Economy
When States Tax E-Commerce, Who Wins and Who Loses?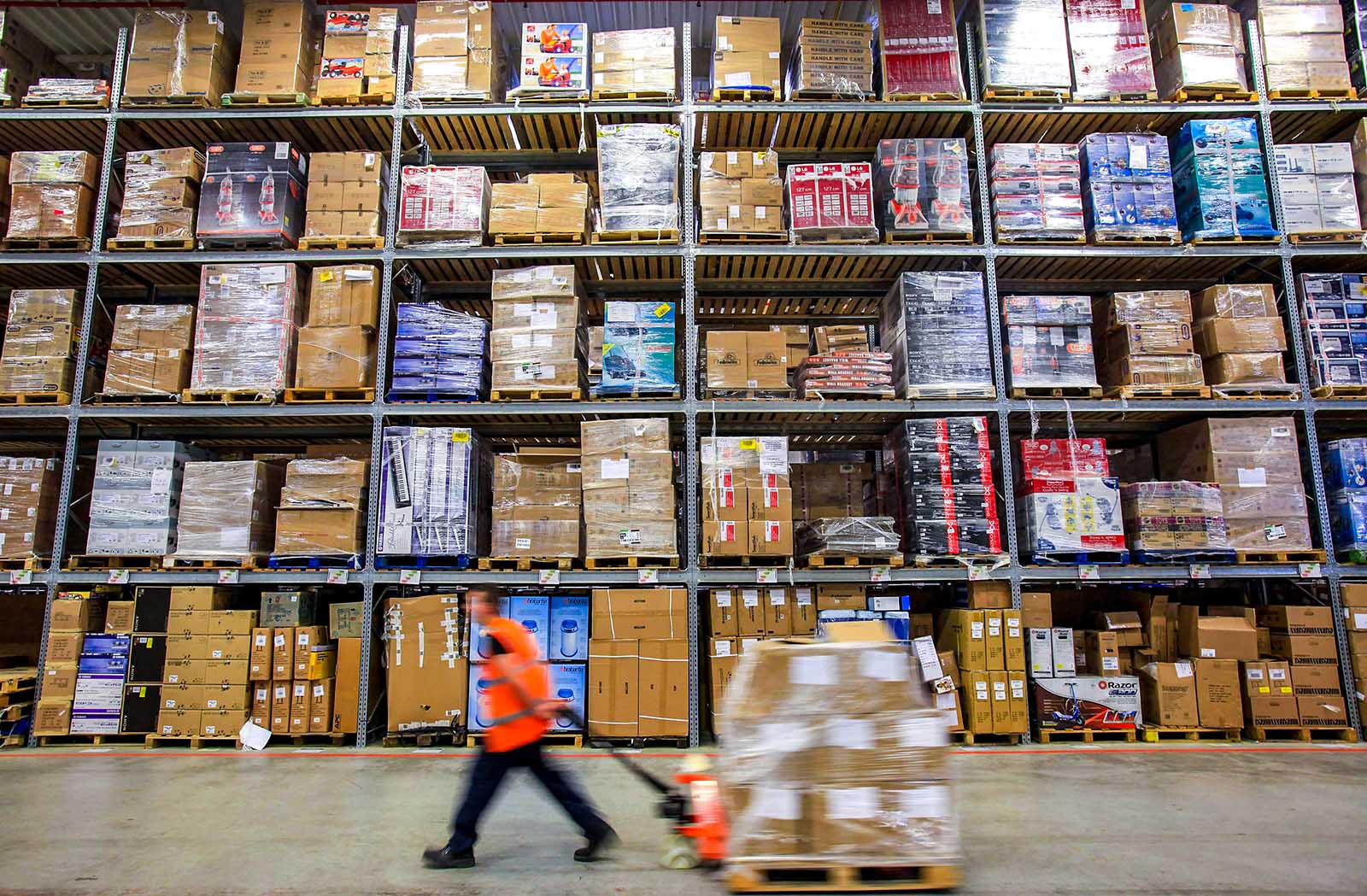 In late June, a divided U.S. Supreme Court overturned a quarter-century-old precedent by holding that states may collect sales taxes on retailers that have no brick-and-mortar presence in the state, so long as those retailers have a clear connection to state consumers and generate a certain threshold of sales.
The decision in South Dakota v. Wayfair is potentially good news for traditional businesses that could now be on a (somewhat) more competitive footing vis-à-vis online retailers. Indeed, Wayfair could help some conventional retailers stay afloat.
For more than a decade, Main Street stores have been on the losing end of market trends, with online sales growing at four times the rate of traditional transactions. The Wayfair ruling could also be great news for hard-pressed state and municipal treasuries, which now have the capacity to raise significant amounts of revenue.
Unpredictability for Small Online Businesses
However, the Supreme Court's (SCOTUS) ruling may create a disquieting degree of risk for smaller businesses that depend on e-commerce to push sales. Most of the big guys like Amazon and Apple have already figured out ways to absorb the state and local tax hit—they'll be just fine. It's the startups and smaller companies—the engines of economic growth and job creation—that might feel pain from the decision. Some 10 percent of all retail sales in 2017 were e-commerce, a figure expected to grow substantially.
Adam P. Beckerink, a tax, retail and e-commerce specialist in Morgan Lewis' Chicago office, thinks smaller companies may have a tough time adjusting to the new economic realities. "Wayfair could undermine the very thing on which companies rely when it comes to revenue projections—predictability. Smaller companies, especially, need to know precisely how much they're likely to pay in taxes in a given year and in a given state or locality. Wayfair adds an element of uncertainty to all that, which makes it all the tougher for startups to get untracked."
Could It Apply to Any Country?
Phil Bond, executive director of Web Enabled Retailers Helping Expand Retail Employment (WE R HERE), a coalition of more than 15,000 small online retailers, worries that "the Court's ill-considered Wayfair decision essentially says borders no longer matter for e-commerce, which is bad news for small online retailers and others. State and local tax collectors (and auditors!) from some 10,000 jurisdictions could soon be roaming the Internet looking for money from small, out-of-state companies.
"Right behind them will be tax collectors from other nations, demanding remittance when their citizens shop from U.S. companies. Unless Congress steps in, we will have to fight state-by-state and nation-by-nation to defend the small, innovative companies that drive our economy," Mr. Bond says.
What should companies worried about the fallout from South Dakota v. Wayfair do? First and foremost: Assume the worst scenario.
No Certainty for a While
At this point, no one knows what the implications of Wayfair will be—and we won't for some time, Mr. Beckerink notes. SCOTUS sent the South Dakota statute back to the state Supreme Court to ensure than it complies with a past ruling that creates a formula for state taxing power, which is no easy task.
The earlier ruling says that a "clear nexus" must be established between the taxpaying retailer and the state. In South Dakota, the law upheld by SCOTUS stipulates that retailers would not be subject to an Internet sales tax unless they reached $100,000 in annual sales in the state—a threshold that satisfied the Court. A lower sales standard in a bigger state might not pass muster, although certain states are likely to try, Mr. Beckerink believes.
Left unaddressed by SCOTUS, as Mr. Bond notes, is the whole issue of retroactivity: If a state or locality seeks to collect past revenues for Internet sales, will the Court approve such a retroactive move? Or will that be viewed as an unreasonable revenue grab? Only time will tell.
SCOTUS's formula also makes it clear that a state may only collect revenue on purchases within its borders and cannot impose different rules on out-of-state retailers.
What should those companies worried about the potential fallout from Wayfair be doing? First and foremost: Assume the worst scenario. Don't wait for states and localities to begin imposing taxes before incorporating them—to the extent that you can, of course—into your business plan.
Second: Retain the right experts. Guesswork won't be helpful as you try to assess a new regulatory and marketplace landscape. Hire legal and communications specialists who can help you anticipate what's coming and how to stay compliant and one step ahead.
Third: Press Congress to clarify. The most effective way out of what could become a convoluted revenue thicket is for Congress to pass clarifying language—a point on which conservative and liberal members of SCOTUS agree. Your trade association should be advocating for such a legislative solution. If it's not, you should retain your own lobbying counsel; you might want to have your own legislative and communications help, anyway.
Finally: Communicate to your key stakeholders. For many companies that rely (or hope to rely) on e-commerce, Wayfair could become a fighting word. Let your executives, employees, shareholders, investors and, above all, your board members know that you've got a plan in place to deal with it.
Will Wayfair become an inflection point, a SCOTUS decision that we look back on and wince? Not necessarily. The ruling is narrow enough that it should provide sufficient wiggle room for smaller companies. Plus, Congress could amaze everyone and actually step into the void.
But don't hold your breath. Retailers are likely to feel the fallout from Wayfair—good and bad—for some time to come.