In Practice
When Violence Strikes: Prepping for a Shooting in the Workplace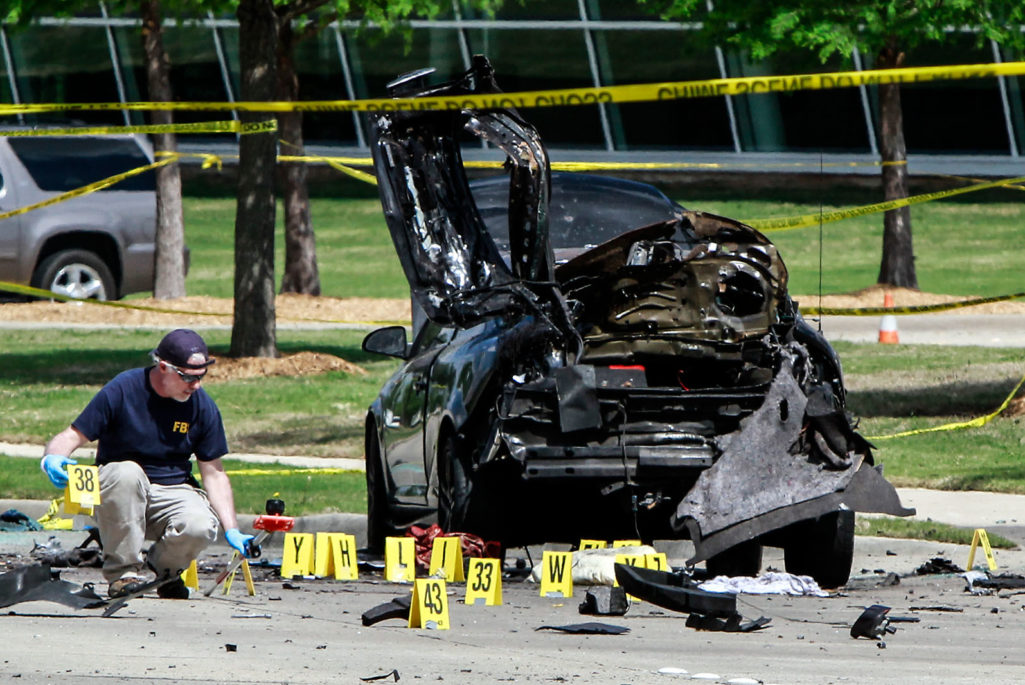 On a Friday in November, a 15-year-old student opened fire in the cafeteria of his Seattle-area high school. Four students were killed and another was wounded; the shooter later died of a self-inflicted gunshot.
On a busy Saturday in February, a dispute between two men at a suburban Pittsburgh shopping mall led to one of the men shooting "indiscriminately," wounding the other along with two bystanders, according to police.
Later that month, an apparent dispute between two coworkers at a suburban Philadelphia security company ended with one employee shooting the other four times before committing suicide.
Whether in schools, private businesses, or public settings, shootings or other intentional violent acts can cause significant distress and harm to employees, customers, students, and innocent bystanders. These and other cases of workplace violence can disrupt an organization's operations and cause irreparable damage its reputation.
Can organizations eliminate the threat of these violent incidents? No. But steps can be taken to reduce their risk, hasten recovery, and mitigate potential damage.
Violence in the Workplace
Perhaps the most frightening workplace violence threat is an active shooter. The Department of Homeland Security defines this as "an individual actively engaged in killing or attempting to kill people in a confined and populated area; in most cases, active shooters use firearms(s) and there is no pattern or method to their selection of victims."
According to the Federal Bureau of Investigation, 160 active shooter events occurred in the U.S. between 2000 and 2013, spanning 40 states and the District of Columbia. Business locations were the most frequent settings for these attacks, followed by schools.
Active shooter incidents can be quick, often lasting five minutes or less; 60 percent of incidents recorded by the FBI ended before police arrived. But the damage can be devastating: Excluding the shooters themselves, an average of more than six people are killed or wounded in each incident.
Beyond active shooters, violence in the workplace—including robberies and targeted shootings and other attacks by coworkers—is a significant threat to businesses and their employees. In 2013, 404 workers were killed in workplace homicides, including 322 in shootings, according to the U.S. Bureau of Labor Statistics. These numbers don't include employees who suffered nonfatal injuries in violent attacks. They also exclude injuries and deaths of customers, students, and other non-employees.
The long-term effects of workplace violence can be severe. Victims and others could suffer emotional and psychological harm. Any resulting injuries or deaths can lead to costly insurance claims and litigation. And physical property damage could lead to disruption of normal operations and additional expenses.
Then there's the potential for reputational harm. A shooting could lead some customers to take their business elsewhere given security concerns. For larger organizations, an incident at one location could have repercussions across the enterprise.
Always Be Prepared
No business is immune to the threat of workplace violence. Organizations should have emergency plans that include procedures for reporting and reacting to workplace violence threats, with clear guidance on what employees should and should not do in an emergency situation.
Emergency plans should be developed with input from risk management and safety officers, human resources departments, and other key stakeholders. And organizations should consult with local law enforcement and emergency responders and consider any applicable state and local laws, including those permitting individuals to carry concealed weapons.
Emergency plans should be specific to an individual location, taking into account unique factors, including the floor plan, footprint of any larger property, adjoining locations, and surrounding area. But a significant part of any response will take place away from the location of a shooting—at headquarters or elsewhere. So organizations should also have a crisis management plan that is integrated with and supportive of location-specific ones. This can help senior leaders manage the broader impacts and consequences for the organization.
In many cases, there will be little or no warning before an incident begins; in the case of a shooting, for example, the sound of a gunshot may be the first indication. So plans should be well-tested ahead of an event, and employees must understand their roles and responsibilities so they can act quickly, without referring to written instructions. Periodic tabletop and other exercises—with the involvement of law enforcement, property management or owners, and others as needed—can help employees and their managers understand these responsibilities.
Although emergency plans should address several topics, four areas are particularly important:
Communication: Have a clear strategy for how employees, customers, security, law enforcement, corporate headquarters, and others will communicate with each other.
Evacuation or lockdown: Identify at least two evacuation routes, an evacuation meeting location, and a method for accounting for employees and others after an evacuation. At the same time, identify areas on site—for example, a storage room with a locked door—where people can shelter in place until law enforcement advises that it's safe to leave.
Working with law enforcement: The priority for police is to eliminate any threats presented by shooters or other violent individuals, so they should not be expected to provide medical aid or answer any questions until those threats has been addressed. Employees, customers, students, and others can help law enforcement by remaining quiet and calm and following all instructions from first responders.
Identifying threats: Empower employees, students, and others to report suspicious or potentially violent behavior to human resources and security departments.
Manage the Crisis and its Aftereffects
Managing the broader impacts on your organization in both the short and long term is essential. Following a violent incident, one of the key areas an organization should focus on is helping employees, customers, students, and the families of any victims. Response plans should consider whether and how to provide:
Assistance to injured and affected employees, customers, students, and their families.
Support to families of those killed and support with funeral and other arrangements.
Additional support at the workplace, hospitals, and homes.
Counseling and similar services at nearby locations, or potentially all locations across the organization.
Following a shooting or other violent incident, communicating with key stakeholders—including media, customers, vendors, employees, and the community—is critical to managing your reputation. It's important that you understand how your organization's message will be developed, approved and disseminated before an event. After an event, carefully decide how and when you will share information about the shooting and its impacts with the public. Be mindful of legal and law enforcement concerns.
Insurance Considerations
Several forms of insurance coverage could apply following a shooting or other violent incident. For example:
Workers' compensation insurance coverage is generally triggered in the event of an injury to an employee.
If a customer, student, or other third party is injured or killed, a commercial general liability policy may respond. (In health care, all patient-related claims are typically covered under professional liability.)
Depending on the size of a loss, umbrella and excess coverage may be triggered, and could provide coverage for crisis management and victim assistance.
Property damage is typically covered under property insurance policies. Business interruption coverage may also apply if an organization is forced to close.
It's important to understand how these and other insurance policies apply, and any exceptions or exclusions that could preclude coverage. While preparing for any claims, organizations should include insurance advisors and legal counsel in all discussions, and document all injuries and property damage.
Conclusion
A shooting or other act of violence in the workplace may seem impossible for some organizations, but the threat is real. Although the risk cannot be eliminated, crisis management planning and preparedness efforts can position organizations to better protect employees and others and more quickly return to normal operations after an attack.