Economy
Why Should We Care About Aviation Training?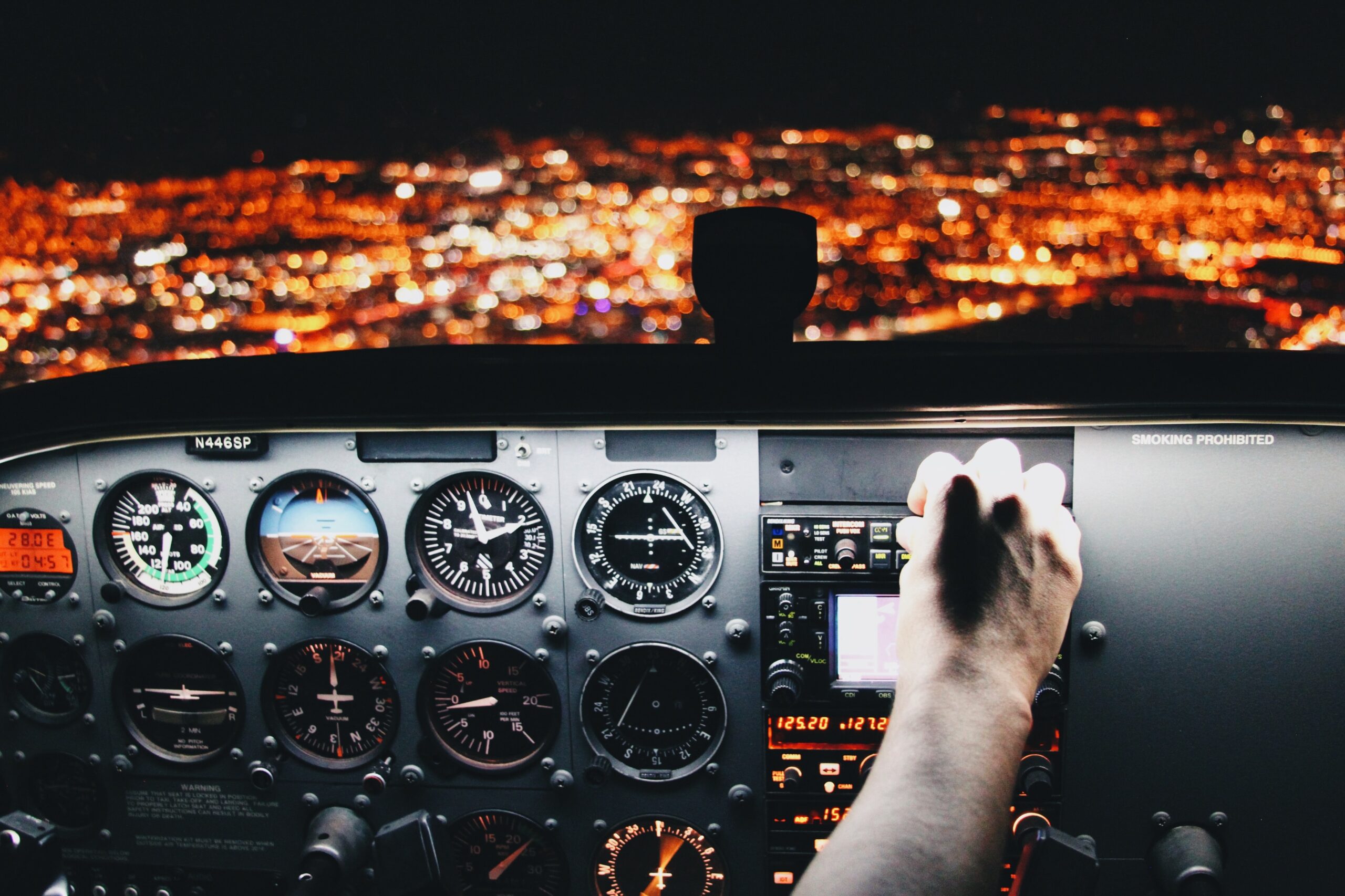 Aviation is hard. To safely fly a plane, one must train, train, and train. 
The aviation training philosophy is central to the industry's safety. As cutting-edge technologies such as artificial intelligence, virtual reality (VR), and augmented reality (AR) become more widely used, it is necessary to evaluate the training needs of aviation professionals. 
The Nature of the Aviation Business
"We had 208 seconds to solve something we'd never done before and get it right the first time," Capt. Chesley B. "Sully" Sullenberger's words on the famous Hudson River landing give a good sense of what the aviation business is all about. Whether a pilot or a CEO, one must be prepared for anything. One must be ready to manage risks inherent in flying and be prepared to make sound decisions when confronted with the unknown. One must not hesitate, but decide.
The focus on solving a single problem at a time is the luxury that aviation professionals cannot afford. This is very true also outside the cockpit. While dealing with countless internal challenges, only in the span of the last 20 years, the aviation sector has been impacted by the 9/11 attacks, 2003 SARS outbreak, 2008-2009 global financial crisis, and today, aviation leaders have to discuss sustainability and growth in the world of closed borders. Nobody can ask them to be in high spirits.
And yet, the aviation community is discussing ways of navigating business dynamics at a time of crisis not merely to survive but to rebuild itself and grow without compromising its vital priority — safety. Amid global crises, issues such as climate change, accelerating digitalization, workforce shortages remain high on the agenda. The pandemic has amplified the gravity of these challenges and is pressing aviation to transform itself with lightning rapidity.
As a result, the interest in innovation surged, and solutions driven by AI, VR and AR have become more frequent in the aviation domain. How to ensure that AI, VR and AR use makes commercial air transport more resilient and capable of dealing with unknown risks and uncertainty?
Part of the answer may be deceptively simple — through training. 
Failure to consider the human factor in the design is a dangerous path to follow, and it is unacceptable in aviation.
The Power of Human Intelligence
People need to be sure that the change will not disadvantage them. Thus, when it comes to introducing innovative solutions, the strength of the training programs may be a critical factor in the organization's success. To support transformation and deliver better results, aviation professionals must be fluent in the new technology and understand the intent and consequences of its implementation. 
The organization may particularly benefit from the staff training that is required as early as a design and selection phase. The solution that fits aviation personnel can reduce the complexity and the fear of the new and improve the usage and acceptance, and thus facilitate interaction between the end-user and the newly deployed tool. 
And yet, as Mykel J. Kochenderfer, author of Decision Making Under Uncertainty, observes: "Often the human-systems integration is an afterthought, if not completely trimmed in the budget. Designers depend on the fact that humans are generally flexible and adaptable to the brittle nature of technology." Failure to consider the human factor in the design is a dangerous path to follow, and it is unacceptable in aviation. If end-users' perspectives, expectations and learning needs are not accounted for, imposed technology can add to the workload, be viewed as a detriment and seriously affect safety.
Thoroughly thought-out training helps achieve goals and realize the full potential of the technology. Still, it can also assist in proactively managing new threats introduced to the organization and reduce the margin for human error. Improving understanding of the technology and potential risks associated with its use across the organization is a robust mitigation strategy. Wilbur Wright famously said: "It is possible to fly without motors, but not without knowledge and skill." Empowering people will never fall in value. 
Here is the problematic part: Are enhancements to existing training programs sufficient, or does the industry require a seismic shift in its current thinking about aviation training? 
Training Is the Gateway to the Future of Aviation, but Not Just Yet
The significance of the sector's global technological transformation has yet to be fully realized. Still, it is already understood that the training systems of today may not be suitable for tomorrow. Aviation is a demanding industry, and with the rapid advancement of technology, it may become even more challenging to navigate as the skilled labor shortage becomes more pressing. 
According to IATA's Future of the Airline Industry 2035 report, the industry will need to advance skill sets and frameworks to keep up with a changing job landscape and promote aviation as a desirable career for a new generation of job candidates. It also suggests that new technology may be required to accelerate the acquisition of expertise, particularly for pilots.
There are already numerous examples of VR and AR applications as training tools in the industry, ranging from airport operations through maintenance, cargo, air traffic control and pilot training. Immersive learning has proven to be a more practical experience, with significant gains in training quality, especially knowledge retention, increased performance, cost savings and, in certain areas, training safety. 
The use of AI for training purposes may open up large-scale opportunities by enabling calibrated training that adapts to the trainees in the process, allowing them to progress at their own pace and in accordance with their specific needs. It also has the potential to provide more accurate monitoring and feedback, improving safety. AI, however, brings with it lots of new risks, so its use in the training domain cannot be left to chance, and appropriate frameworks must be in place before it can be done safely.
How to Move Forward
If applied on a broad scale, the possibilities of AI, AR and VR may introduce some fresh thinking into aviation training programs, generate excitement and, on a more practical note, reduce costs and improve training programs' efficiency and effectiveness. Given the nature of commercial aviation and its ever-present deficit of time and money, achieving these goals will require a strong sense of urgency, the mobilization of the entire industry and the supportive approach from regulators and decision-makers on a global level.