Geopolitics
Will Brexit Be With Us Forever?
An interview with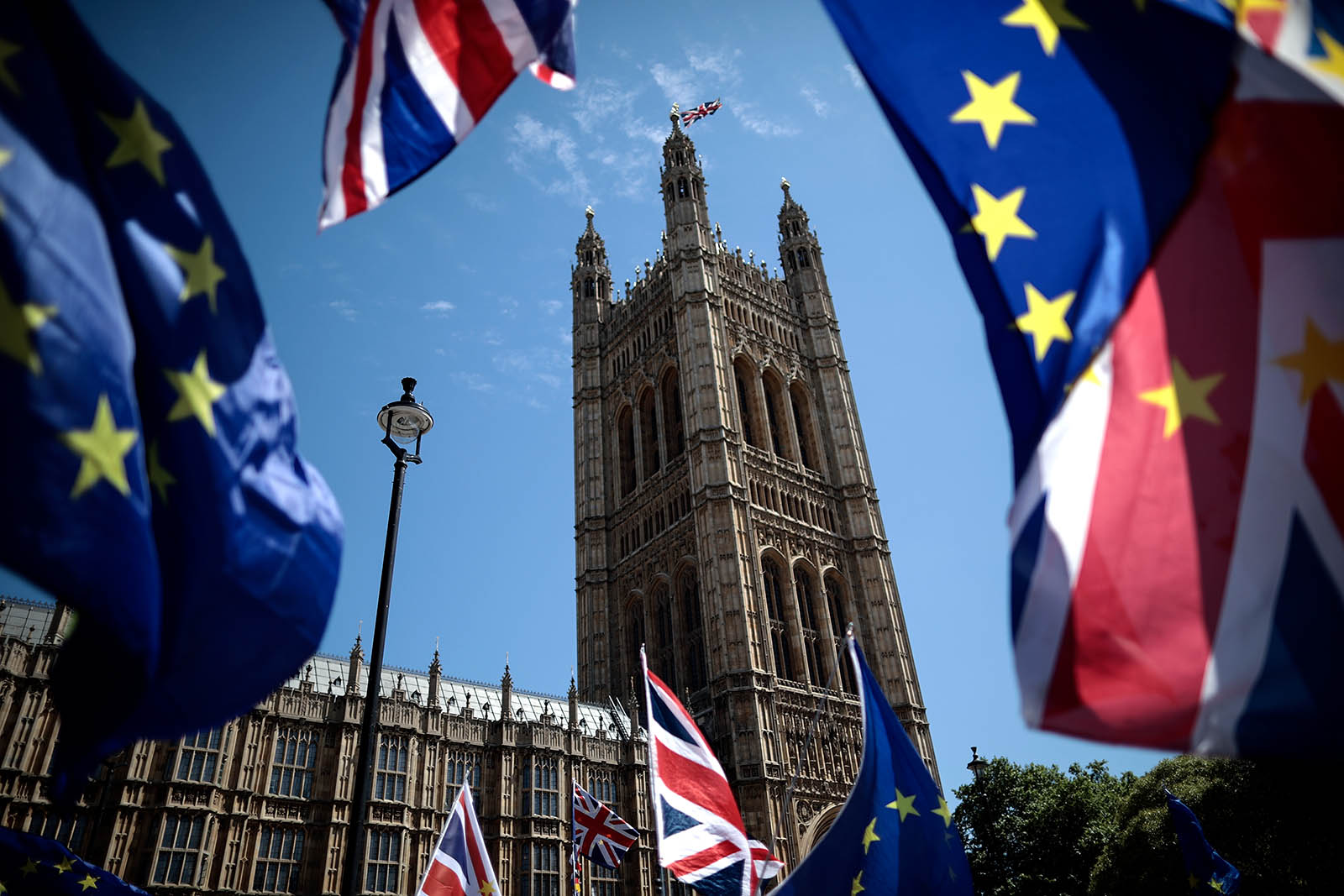 Whatever the final political settlement looks like, all of the new regulations and requirements mean that Brexit is going to be a significant issue for businesses for years to come. Denis MacShane, a former U.K. minister of state for Europe, has extensive experience in the economic and political relationship between the U.K. and the EU. He recently released a book called Brexiternity. BRINK spoke to Mr. MacShane and asked him to explain what he meant by the term.
Denis MacShane: In 2012, I first used the word "Brexit," and in 2014 — well before the referendum — I wrote a book called Brexit. How Britain Will Leave Europe. At the time, none of my friends in politics, business or media would believe Brexit would happen. Even today, there is still a great deal of complacency that the Brexit process will soon be over. It won't be, and this book, Brexiternity, explains why. It barely matters who is the next prime minister after the election as the Brexit problem will be in the Downing Street in-tray for years to come.
BRINK: Of all the many regulatory issues that will need to be negotiated and resolved post-Brexit, which do you think will be the most nettlesome?
Mr. MacShane: Very simply, the four EU freedoms of free movement of goods, capital, services and people. They are indivisible and upheld by EU law, overseen by the European Court of Justice (ECJ). You can't pick and choose which of them to obey. There are 350,000 so-called EU passports granted by Brussels to City of London firms to trade in EU capitals. When they go, there will be a big problem for U.K. financial services, which are the best performing and highest taxpayers in Britain. 
BRINK: Is it possible that the U.K. will be stuck in a sort of Brexit limbo for years, having left the EU, but without any new relationship with the EU in place?
Mr. MacShane: Once the Withdrawal Agreement — which only covers three points: the money the U.K. owes, the treatment of EU citizens and guaranteeing peace in Northern Ireland — is concluded, negotiations will begin on a future relationship. In the interim transition period, we will have left the EU Treaty, but will still be bound by its obligations, and I suspect that transition period will be extended. The French have a saying, "the provisional lasts forever," and once the drama of leaving the EU Treaty is sorted out, we may stay provisionally in the transition period for a good while.
BRINK: You have said in an article you wrote for the London School of Economics that "London will be lucky to conclude a deal on [financial] services much before 2050." Why will it be so hard?
Mr. MacShane: If the U.K. fully and completely amputates itself from single market rules and refuses to abide by EU and ECJ jurisdiction, it will be hard to legally do financial services work from London as the U.K. becomes a third country in EU eyes. 
If we want to have a strong economic relationship with the EU, we will have to abide by commercial rulings that govern free movement of goods and services.
A British fund manager will not legally be able to work in an EU member state without first getting a residence and work permit and will have to go through other bureaucratic hoops. For this reason, firms are already relocating staff and work to offices opened in EU capitals. The Global Financial Centres Index reported in September 2019 that London's ranking as a world finance center is going down, while Paris, Dublin, Amsterdam and Luxembourg are all going up.
BRINK: What will that mean for the City of London?
Mr. MacShane: The glory years of the city came with the Big Bang in the 1980s, but, more importantly, with Margaret Thatcher pushing through the European Single Act, which abolished protectionist national vetoes in trade, especially in financial services, clearing and so forth. As a result, every bank or finance firm from around the world, including non-EU countries like Switzerland, opened up in London to trade into the mammoth European market with its hunger for capital and middle-class financial products, like pensions and mutual funds. 
If we lose that access by rejecting EU law and norms, the city, while remaining a major financial hub, will no longer be the Wall Street of Europe.
BRINK: In your view, what will happen to services in general, which make up more than 50% of U.K.'s GDP?
Mr. MacShane: Take a small, niche industry of selling foreign films, TV and video products — mainly U.S.-produced — to television stations in the 27 EU member states. This sector is based in London, employs 10,000 people and is worth 2 billion pounds ($2.6 billion). Once those sales staff lose the right to travel and work without any barriers in 27 EU countries, there is no point staying in London. You can relocate to Barcelona or Nice or anywhere warm and pleasant, as there is no reason to stay in a London that rejects EU laws and rules. 
BRINK: Can you imagine a relationship in which there is free movement of most goods between the U.K. and the EU, while the U.K. remains free to negotiate free trade agreements elsewhere?
Mr. MacShane: It will be tricky because the WTO mandates that if a country agrees on a very low tariff for a product, then it must apply the same tariff to all goods from all other countries. If you apply that to food, most U.K. farming becomes uncompetitive. If the U.K. signs a free trade deal with, say, India, the rest of Europe will want to control any goods, components, processes arriving from India that are re-exported to Europe or incorporated into made-in-U.K. goods destined for Europe. This means strict control at ports, which will discourage FDI investment by firms into the U.K., based on no export checks and queues for just-in-time integrated supply chain deliveries.
BRINK: In the end, do you think the U.K. will continue to be bound to supranational bodies, like the Court of Justice of the EU?
Mr. MacShane: The ECJ is really a commercial court and administrative tribunal. If we want to have a strong economic relationship with the EU, we will have to abide by commercial rulings that govern free movement of goods and services. This is a reality that, on the whole, U.K. politicians in both the Conservative and Labor parties have refused to spell out to the public. But, it will take many years of difficult negotiations with Brussels and 27 governments and all the special interests in different EU regions before we find a new equilibrium.