Technology
Will Drones Transform Urban Living?
A BRINK interview with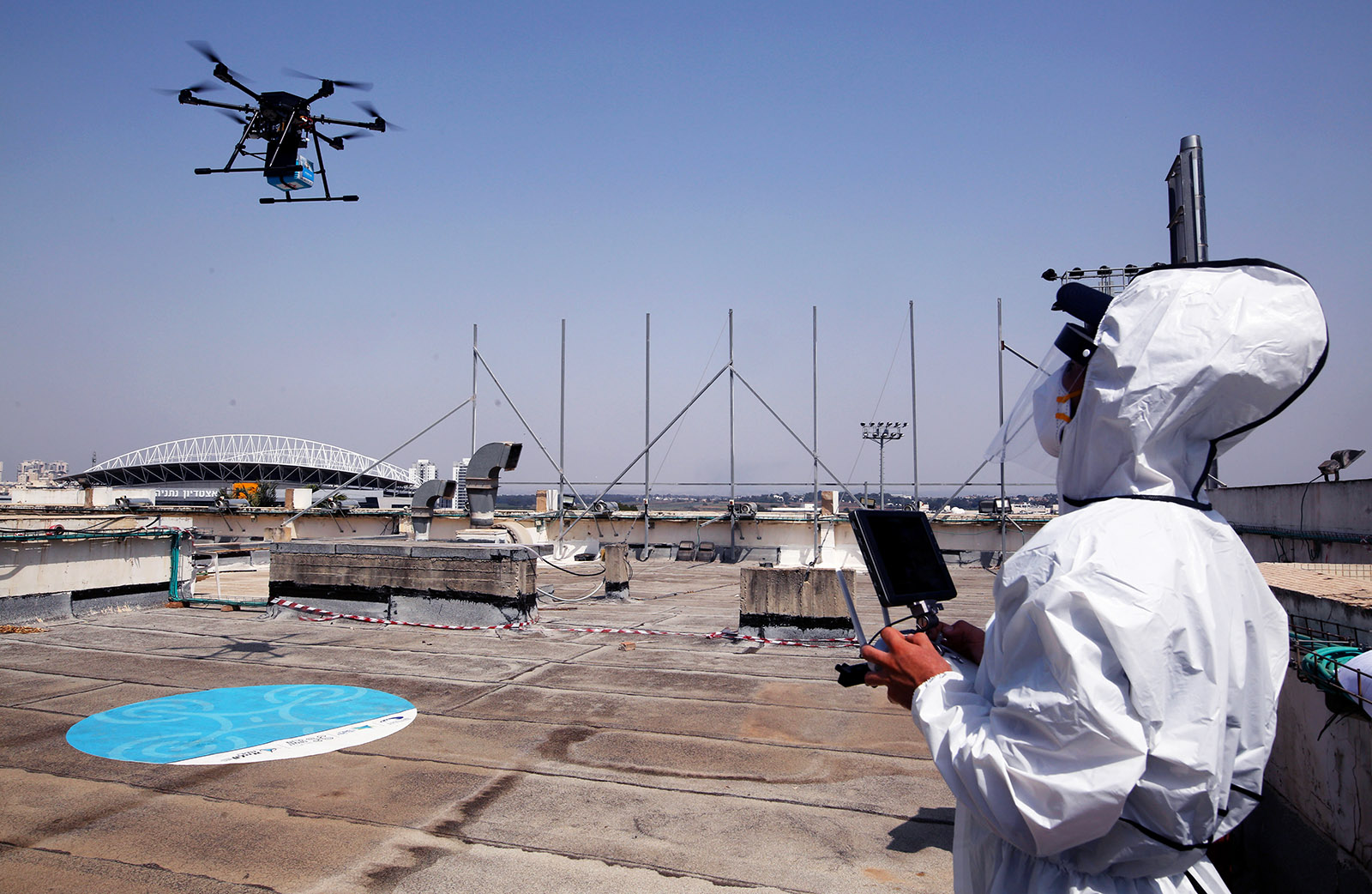 The drone industry is expected to grow exponentially over the next decade as fields such as energy, health and agriculture increase their use of the technology. It's estimated that there are 900,000 drone licenses issued in the United States alone. 
BRINK spoke with Paul Cureton, Senior Lecturer at Lancaster University and the author of Drone Futures, and began by asking where we are currently in the development of drones. 
CURETON: Consumer drones began being developed in the early 2000s and since then have grown into lots of different sectors, from filmmaking to construction, surveying and ecology. Technology has led at such speed that policy is only now catching up. So, there's lots of issues to solve. 
For drones in cities, logistics, delivery, surveying and construction, all need an urban traffic management system. So, basically a similar traffic management system for light aircraft in aviation, but it's applied in the lower airspace. So, NASA is developing this for the U.S., and there's lots of other Unmanned Aircraft System Traffic Management systems being developed, and the legislation is starting to come on board. Singapore has also led with its big technological push to make way for flying vehicles. 
All the major players that are normally at the forefront of aerospace engineering are developing a system or are partnering with other companies to develop drone applications and personal flying vehicles. I've been interested in how it is applied to the built environment, because there's the technology, but it's how it situates within our cities and our spaces hasn't been figured out as we'd hoped.
BRINK: And how has COVID-19 impacted the development and the use of drones? Has it accelerated drone usage?
CURETON: We can see some good applications in terms of COVID response. For example, using agricultural spray drones to help disinfect cities or using off-the-shelf commercial drones for community policing. Some of those drones are mounted with speaker systems, so they can warn people about lockdown regulations. We have also seen a growth in delivery coming forward and [drones] being used for environment maintenance.
One of the biggest barriers to adoption of drones and personal aerial vehicles is public perception.
BRINK: You say that drones are going to require quite a radical rethink of the urban space. What do you mean by that?
CURETON: So, we need to charge these systems and vehicles, and we have what's called last-mile logistics — so, drones mounted to vehicles that would charge themselves and then deliver a package on the last mile. We can see the use of landing bays being devised in new construction schemes — so apartment buildings featuring drone delivery pads — and there'll need to be new infrastructure required on the periphery of cities. 
Public Perception
CURETON: One of the biggest barriers to adoption of drones and personal aerial vehicles is public perception. So the fact that these vehicles could be a hundred feet above your height, and operating up to 400 or 500 feet, can be quite daunting. That is what we call the "hover space." There needs to be more promotion about the clear public benefits by some of the major players and companies for the hover space to truly become operational. 
BRINK: And what about the issue of privacy and surveillance? Is that something that people are right to be worried about?
CURETON: There are privacy concerns about what data is being captured, but in terms of privacy, people give away more private information on their mobile phone handsets than a drone could collect. So, I think there can be misplaced perceptions a lot of the time.
We're trying to understand the new pattern of life that's emerging from COVID-19, and where we see more dispersed urbanism coming out from COVID, drones will reduce emissions and have sustainable benefits in terms of transport, and should really be looked at. Drones can have a really positive case in terms of the sustainability and transport for the new urbanism that's emerging.
BRINK: Are there parts of the world where you see this technology really taking off faster than others? Is it developed versus developing world, or is it Asia versus Europe or how would you break it out, looking ahead?
CURETON: It's a global competition. So, China is doing particularly well. The Africa Drone Forum has been quite interesting in the work they've been doing. The U.S., with the NASA urban traffic management system, is really significant, plus there are areas for drone delivery logistics — that's a really big area. 
Construction is one of the major markets in terms of automation and robotics. We can see more surveying and ubiquitous drone surveys coming forward, but we can also see that a lot of applications are emerging in health and safety, as well in construction. So, there's lots of different players with different identities in terms of drone usage, but it's a global competition.