Environment
A Business Prescription for Reducing Toxic Chemical Use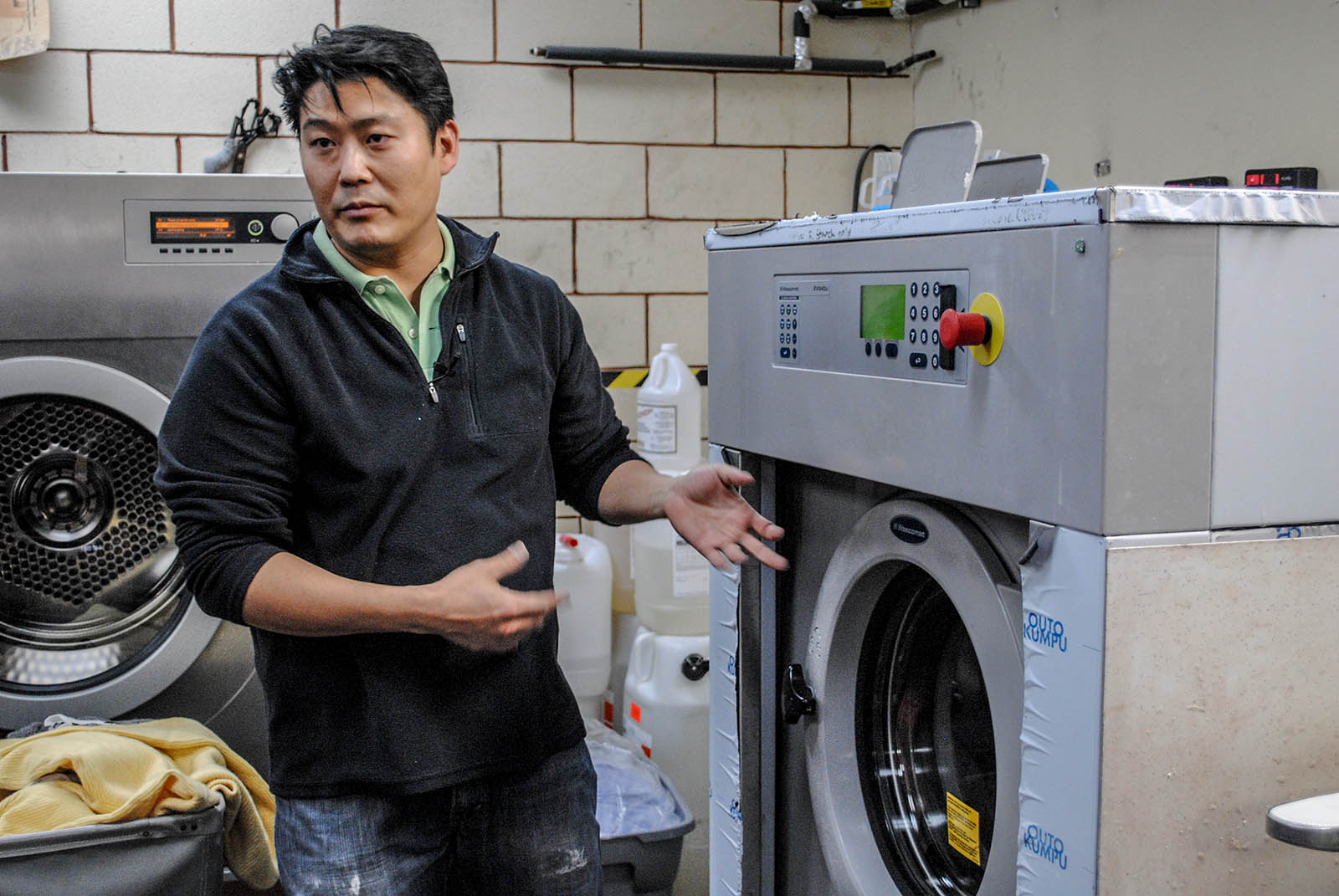 Amidst the conversation about the need for reduced use of toxic chemicals and greater investment in "greener" chemistries for products, industrial processes and supply chains, a core question is "What's the business case?" or sometimes simply, "What's in it for me?"
A new compilation of case studies by the Massachusetts Toxics Use Reduction Institute (TURI) at the University of Massachusetts-Lowell and the Massachusetts Office of Technical Assistance offers some answers.
As proponents of green chemistry and pollution prevention often point out, reducing the use of toxic chemicals can produce business benefits including lower costs for waste disposal, raw materials, worker protection or liability coverage; increased production efficiency; reduced sick days and more. The decision also could come with marketing advantages. Of course, like other forms of company improvements, toxic chemicals use reduction sometimes requires an upfront investment.
The Massachusetts Toxics Use Reduction Act focuses on reducing the use of toxic chemicals as a means to protect human health and the environment, while supporting the competitiveness of Massachusetts businesses. Agencies responsible for helping implement TURA, including TURI and the Massachusetts Office of Technical Assistance, provide technical assistance, training and grants.
The new TURI report reviews the experience of several Massachusetts businesses that have worked to reduce their use of toxic chemicals. The companies range in size from family businesses with a handful of employees to multinational organizations with many thousands of workers. Some have saved money as a result of their work to reduce toxics. Others have opted to make changes that increased costs but offered other benefits. Below are some highlights from the case studies, organized by industry sector.
Cleaning Up Dry Cleaning
Many dry-cleaning facilities are very small, family-run and often immigrant-owned businesses. It's common for them to clean clothing using perchloroethylene (perc), a toxic solvent that carries hazards related to worker exposure as well as exposure to the general population.
Beginning in 2008, TURI began providing technical assistance and grants to help these operations invest in professional wet cleaning equipment and eliminate the use of perc.
The grants ease the financial risk these small businesses faced in adopting new technology, but the switch makes sense even without the assistance. A financial analysis for five of these cleaners found that all saved money after investing in the new equipment. Over a 15-year period, the net present value associated with the investment in wet cleaning ranged from just over $28,000 to just under $475,000.
Rethinking Decorative Chrome Plating
The market for decorative chrome plating in the United States has declined as manufacturing has shifted overseas, but toxics use reduction has helped some Massachusetts businesses weather these changing global markets.
One company, Columbia Manufacturing in Westfield, undertook a major facility upgrade, installing a new plating line as well as a closed-loop water treatment system. The changes yielded large reductions in chemical and water use and tripled the facility's plating capacity.
Business representatives credit these improvements with keeping the company in business. From 2001 to 2015, Columbia calculated that its cumulative savings were about $3.85 million for nickel, $800,000 for chromium trioxide and $3 million for water and sewer costs.
Even if it doesn't save money, toxics use reduction can yield other benefits.
Another business, Independent Plating in Worcester, has adopted a number of toxics use reduction techniques; some saved money while others increased costs. The business eliminated its use of cyanide compounds, reduced its use of virgin hydrochloric acid and eliminated the handling of liquid hydrofluoric acid, a highly toxic chemical. All these changes yielded cost savings.
In 2012, with assistance from a TURI grant, Independent Plating converted its largest nickel chrome plating line from hexavalent to trivalent chromium, a safer alternative. The trivalent chromium plating line has higher annual operating costs but allows the business to meet customer demands for a safer alternative to hexavalent chromium.
Several of Independent Plating's customers were able to qualify their products for green certifications and LEED points as a result of their supplier's shift to trivalent chromium. Independent Plating reports that the changes it has undertaken have improved the health and safety environment in the plant, and that overall, the reduction in chemical use has reduced costs and improved margins.
Re-Engineering Biotechnology
ChemGenes, a small biotechnology firm based in Wilmington, invested in a new chromatography system as part of its commitment to toxics use reduction, making it possible to decrease its annual use of the solvents chloroform and hexane. Its adoption of the new chromatography system led to savings on chemical purchasing, hazardous waste disposal and other associated costs. From 2007 to 2012, cumulative savings exceeded $215,000, or about $43,000 per year. These savings have continued to accrue since then. They helped ChemGenes to grow, and the business hired four new staff.
The success of this project created momentum for a second toxics use reduction endeavor—the installation of a solvent recovery system. This system reduced ChemGenes' use of additional chemicals and allowed for substantial savings in chemical purchase costs. It also reduced the company's costs for transportation, insurance and disposal of hazardous waste. These savings were counterbalanced by additional annual operating costs related to maintenance, quality control and other activities, but net savings are estimated at just under $4,000 annually and are expected to last for the life of the equipment.
New Approaches for Paints and Coatings
Stainless Steel Coatings, which hails from Lancaster, manufactures an industrial coating used in corrosive and high-impact applications. The company undertook several chemical substitutions, including eliminating the use of hexavalent chromium in one of its key products, a primer used with a polyurethane coating.
The alternative was more expensive than the hexavalent-chromium-containing product. However, overall costs were reduced because a smaller amount of the replacement chemical was required in the formulation. Net input costs were equivalent after the substitution.
Remaking Electronics Manufacturing
The New England Lead-Free Electronics Consortium, convened and coordinated by TURI and UMass Lowell, brought together more than 25 businesses both within and outside Massachusetts to work collaboratively.
Between 2001 and 2011, the businesses worked collaboratively to test a range of lead-free materials for use in electronics applications. The consortium was able to show that lead-free electronics assembly produced results that were equal to or better than what had been achieved with lead, and that lead-free options were also effective for rework (repair) applications.
Driving New Processes for Auto Body and Auto Repair Shops
Auto repair and auto body shops use a variety of solvents and other toxic chemicals for parts cleaning and other tasks. This can lead to worker exposures on a routine basis, often affecting workers who lack access to training and appropriate personal protective equipment.
Mike's Auto Body in Fall River used a TURI grant to purchase a lead-free wheel weight system, a new gun washing unit and a new set of brake cleaning and degreasing products. For wheel cleaning, Mike's switched from a product containing highly hazardous hydrofluoric acid to a safer product. Some of these products cost more, and others cost less, but overall, after making these changes, Mike's achieved annual savings of about $1,300.
The Bottom Line
Not every toxics use reduction project leads to financial savings, but many do. Even in the cases in which a business doesn't save money, toxics use reduction can yield competitiveness benefits, including customer retention and product quality improvement. And of course, financial impacts are not the only consideration.
In more than one case, a pregnancy in the family motivated a dry cleaner to shift to wet cleaning. Other businesses emphasized the impact on employee morale of the toxics use reduction process and the positive recognition it can bring.
So the next time you are pushing to reduce toxic chemical use in your business and you're asked, "What's the business case?" add these cases.
This piece first appeared on GreenBiz Insights.