Economy
After Aramco IPO, Saudi Arabia Hopes to Create an Investor-Friendly Economy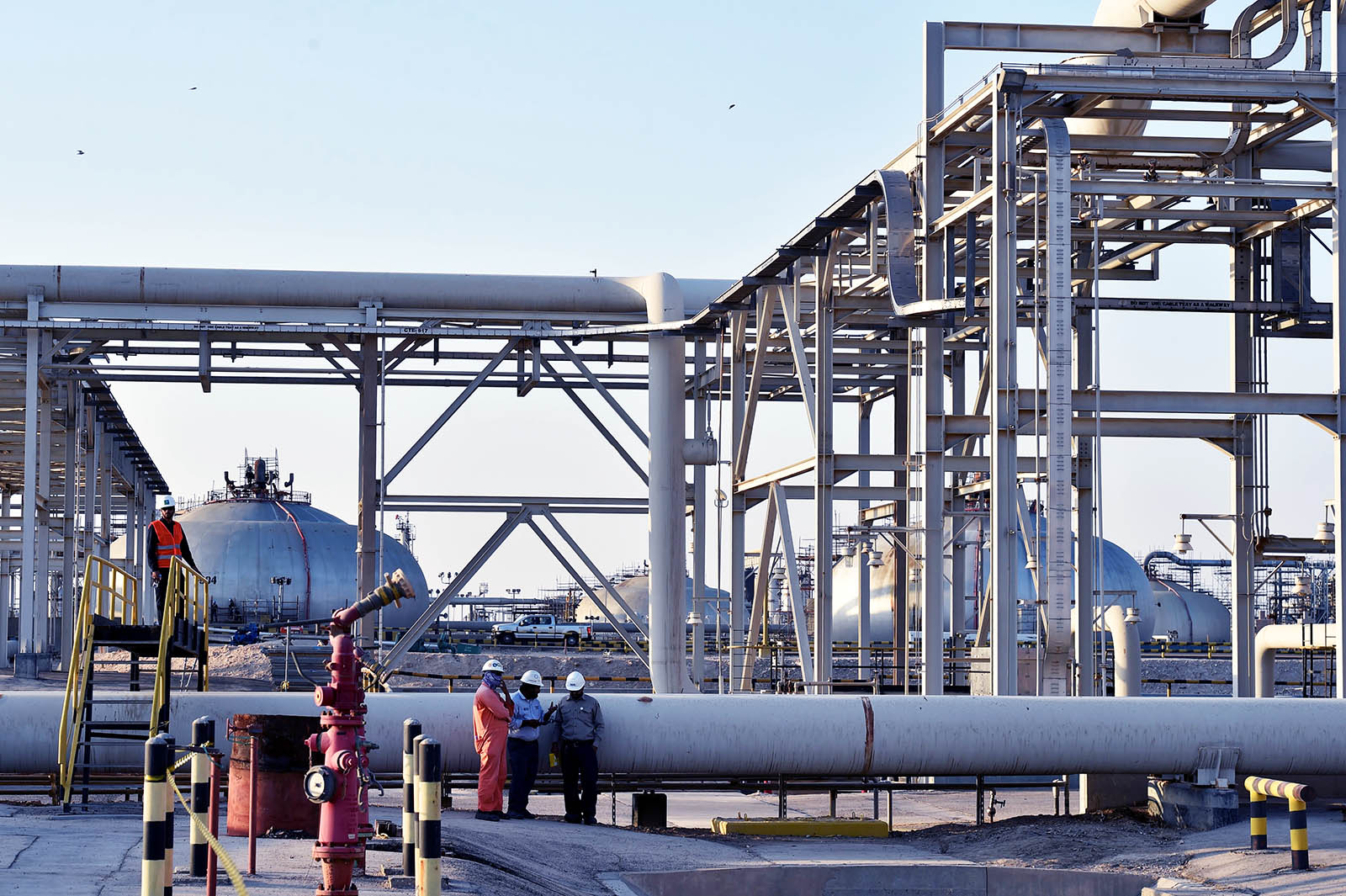 The main takeaway from the Saudi Aramco IPO in December 2019 is that the Saudi leadership is willing to fully support private investors. 
The kingdom's main priority is to create jobs outside of the oil industry, as it pursues the diversification ambitions of Crown Prince Mohammad bin Salman's Vision 2030. Many other state companies are thus set to hold IPOs in the near future, such as the utilities, the water desalination company, the national airline, airports, and so forth. Naturally, investors can expect the same benefits and support that was offered for the Saudi Aramco IPO.
However, the privatization of state companies may not be an immediate panacea for the kingdom. Even if the Saudis raise a great deal of cash for the state and the sovereign wealth fund (SWF), one of the first results of the privatizations may be layoffs as companies rationalize and restructure their workforce. Layoffs are the antithesis of what the leadership wants, since the main objective of Vision 2030 is to create well-paid, meaningful jobs for the country's large young population — 35% of the Saudi population is under the age of 25.
Additionally, reinvesting needs to generate the payoffs envisioned in Vision 2030, not simply in expanding new industries in Saudi Arabia, but in reskilling a population to work in them. 
The Public Investment Fund (PIF), the kingdom's SWF, is expected to reinvest all IPO proceeds in areas like high-tech technology, mining and tourism. But the PIF's latest investments have been in companies that aren't expected to deliver on the desired returns, like Tesla, Uber and SoftBank. Tesla is not investing in the kingdom, Uber continues to post losses and SoftBank's investments worldwide have run into difficulties. 
The PIF has also invested in new cities, like Neom and Amwala, which are expected to create high-tech and tourism jobs. However, so far, they've yet to attract significant investment. The mining industry is growing but will not create a large number of jobs rapidly.
Expanding Oil-Adjacent Industries
But not all the money is going to other sectors. Aramco is also continuing to invest heavily in downstream oil and gas projects as well. It is investing in modernizing its refineries and building others worldwide. It operates two major chemical companies that produce advanced chemicals: One is a $20 billion joint venture with DowDuPont (Sadara) and the other is a similar-sized joint venture with Sumitomo (Petro Rabigh). 
Aramco also recently opened a $14 billion modern refinery and downstream chemical lines with Total (SATORP) and established a 12-square kilometer industrial park next door, known as PlasChem, where private firms can set up shop to make products efficiently using the outputs from Sadara and SATORP. Last but not least, Aramco acquired SABIC in a $69.1 billion deal announced in March 2019. SABIC is the world's fourth-largest chemical company and operates some of the most modern chemical lines. 
 If Saudi Arabia developed its own renewables technology and used its large cash reserves to build a portfolio of solar manufacturers, it could become a major seller of technology.
In a similar vein, the industrial cities of Jubail and Yanbu offer low-cost facilities, access to harbors, refineries, water and electricity to both public and private companies. The kingdom's private sector operates large plants producing everything from cement and advanced chemicals to air conditioning and fiber optic cables. These plants have, by and large, been very profitable and have benefitted from the low cost of energy and Saudi Arabia's central location between European and Asian markets. As a result, more traditional industrial investments in Saudi Arabia can provide growth fairly easily and profitably, although these are less in line with the stated priorities of the PIF.
Carbon Pricing and Renewables
Diversifying away from a carbon-based economy is a priority for the PIF as well. The Saudi SWF is aware of the potential impact carbon pricing may have on the kingdom's natural advantage of cheap energy, even if it moves away from crude oil to advanced chemicals. However, Saudi Arabia's low-cost advantage will allow it to beat all other producers and provide for stable profit margins downstream, despite a potential decline in crude oil sales.
Vision 2030 also prioritizes the development of renewable energy. The initial plan for Neom included a massive $200 billion, 200-GW solar plant — 2.2 times the kingdom's total electricity production — although this has since been scaled back. While Saudi Arabia will continue to press for increases in renewables, they are unlikely to replace its advantage in low-cost oil and gas. If the kingdom were to develop its own renewables technology and use its large cash reserves to build a portfolio of solar manufacturers, however, it could potentially become a major seller of technology, rather than the buyer it is today. This would enable the kingdom to replace its dependence on oil exports with those of renewable technology and services.
Restructuring Saudi Bureaucracy to Make Investing Easier
Creating a viable investment environment in Saudi Arabia is contingent on three key factors: the availability and skills of local labor, the legal system and the bureaucracy. Until now, labor issues had been addressed by public firms hiring mostly Saudis and the private sector importing 85% to 95% of its labor force from Asia and Africa. 
However, private employers are now under heavy pressure to employ more Saudi workers — a process known as "Saudiization." Saudi workers are eager to work but will demand salaries and benefits that are more in line with workers in the West. Nevertheless, filling industrial or skilled service jobs and training workers takes time and commitment, which leads to additional costs. 
The Saudi legal system and bureaucracy are being extensively restructured and modernized. Many of the traditional frustrating requirements and paperwork, which slowed down business, are becoming automated and more efficient. 
The Aramco IPO illustrates that the kingdom is eager to support all investments, local and foreign. The banks, various national funds and the stock market are now structured to provide the facilities entrepreneurs and investors need, while the bureaucracy is being streamlined to make the process of conducting business easier. Although officials are mostly emphasizing non-oil-related projects in high-tech, mining and tourism, the reality is that Saudi Arabia is likely to continue growing in industries where it has a natural advantage.